In first forum, U.S. Senate candidates tackle state ballot questions
By Sam Smith
Sam@MarylandReporter.com
In their very first forum of the U.S. Senate campaign, the four candidates offered varying views on three of the state's most controversial ballot questions Wednesday on Larry Young's Morning Show on WOLB radio in Baltimore.
Responding to a question from Young, U.S. Sen. Ben Cardin, Republican Dan Bongino, independent Rob Sobhani and Libertarian Dean Ahmad offered their views on same-sex marriage, gambling expansion and immigrant tuition.
Gambling expansion
In response to Question 7 on gaming expansion,  Sobhani and Ahmad took strong stances against the measure to expand gambling to a sixth casino and table games, while Cardin and Bongino said they are deferring to the voters. Sobhani said Maryland's politicians must be bereft of ideas if gambling is the only way they have to help grow Maryland's economy. Ahmad attacked the expansion by saying that it is the epitome of crony capitalism, government favoritism for a particular company.
Bongino said that although he does not personally support gambling, it should be left up to the people whether they want to expand gambling and allow table games.
"I don't believe my opinion should be imposed on the citizens of Prince Georges County, or Baltimore City, or folks in Rocky Gap or Perryville," Bongino said. "If you chose a casino in your area, that is your choice."
In-state tuition for children of illegal immigrants
Cardin was the candidate who strongly supports the DREAM act granting in-state tuition for children of illegal immigrants. He is also a co-sponsor of the Federal DREAM Act, which stands for Development, Relief and Education for Alien Minors Act. He said that providing support for immigrant children to obtain an education and start down a path of permanent residency is not only good for economic growth but good as a human rights measure.
"Here you have students who are innocent," Cardin said. "They should have a right and opportunity to be educated."
Although Bongino and Ahmad both realize the importance of immigration to the history of America, they both are against the DREAM act because it creates two separate sets of rules. They both questioned why immigrants that came to Maryland illegally should be rewarded.
"To simply give people who are not legal residents a discount that someone who is a legal resident of Pennsylvania would not be entitled to makes no sense to me," Ahmad said.
Sobhani did not give a clear yes or no, even though he wrote a book on immigration, "Press 2 for English." He said that Maryland has a problem with wealth creation because of a broken immigration system.
Same-sex marriage
Bongino and Ahmad both agreed that they are voting no on Question 6 allowing same-sex marriage, while Cardin said he will vote to permit gay marriage. Ahmad said that there are other actions that can be taken to give homosexuals their rights other than calling their relationship a marriage. Bongino said he would instead like to clean the tax code of benefits to marriage.
"There is viable argument to be made that hetrosexual couples have benefits that homosexual couples don't," Bongino said. "I don't believe that expanding the government's role in marriage is a good idea. I will be voting no."
The law would not require churches to perform marriages that are against their beliefs.
Rob Sobhani did not give his views on Question 6.
You can listen to the entire forum online. Another forum will held at Salisbury University Oct. 30 and a third on WTTG-TV, the Washington Fox channel 5 at 9 a.m. on Oct. 31.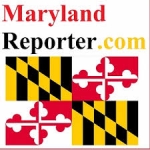 MarylandReporter.com is a daily news website produced by journalists committed to making state government as open, transparent, accountable and responsive as possible – in deed, not just in promise. We believe the people who pay for this government are entitled to have their money spent in an efficient and effective way, and that they are entitled to keep as much of their hard-earned dollars as they possibly can.