Hogan's Budget: City school aid drops, no local bond bills
By Len Lazarick
Len@MarylandReporter.com
As the legislature's budget analysts drilled down in the governor's $42 billion spending plan, they've come up with a few surprises that weren't previously announced. Members of the fiscal committees were briefed Tuesday.
♦ Among the surprises: while Gov. Larry Hogan has fully funded all the education mandates, Baltimore City will get $24 million less in school aid but about the same amount per pupil, $12,022, because of declining enrollments and higher wealth. That is still the highest amount of per pupil aid in Maryland.
♦ There is no money allocated in the capital budget for projects sponsored by legislators. In past years, $15 million had been allotted, with lawmakers introducing scores of competing local bond bills to snag a slice of $1 billion in bond funding.
♦ Hogan's proposed tax and fee relief only costs $23 million in its first year, but $145 million in five years, forcing the structural deficits to grow again.
♦ Reimbursement rates for most providers of health care and human services are increased. These providers have been targets of budget cuts in prior years.
♦ While food and housekeeping services at Springfield State Hospital are being outsourced to private firms, costing the jobs of some state workers, the food services at the prisons in Baltimore are being brought in house, taken away from private contractors.
♦ There is no money budgeted for demolition of vacant houses in Baltimore, nor for demolition of the old city jail, both steps Hogan has proposed. Those will come in a later supplemental budget, giving Hogan some bargaining chips with the legislators.
♦ The governor has said that 83% of the overall budget is controlled by legal mandates, but he actually has more control of the general fund spending, with only 69% allocated by mandates such as school aid and entitlements such as Medicaid. "There is a little bit more wiggle room than the 83% implies," said Warren Deschenaux, executive director of legislative services.
Legislators may want to spend more than Hogan, but they have limited means to make that happen, other than passing specific spending bills, Deschenaux told them. However, besides Hogan's proposed tax cuts, there are competing proposals from the Augustine Commission on business competitiveness, and from Moody's Analytics.
The legislature must pass any tax cuts.
"Is this the time to reduce revenue?" Deschenaux asked. Some legislators say there's never a good time, and others says this is always a good time.
"Do you want to do it? How much and which one? What is it you want to do, and how much do you want to spend?"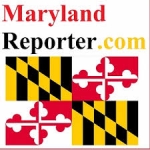 MarylandReporter.com is a daily news website produced by journalists committed to making state government as open, transparent, accountable and responsive as possible – in deed, not just in promise. We believe the people who pay for this government are entitled to have their money spent in an efficient and effective way, and that they are entitled to keep as much of their hard-earned dollars as they possibly can.