Hogan signs nearly 150 bills
Maryland Gov. Larry Hogan Jr. signed 144 bills into law Thursday morning during a ceremony inside the Annapolis State House accompanied by House Speaker Michael Busch and Senate President Mike Miller.
Most prominent among those newly enacted statutes are measures designed to help reduce drunk driving and reform the state's criminal justice system.
"I was proud to strongly support Noah's Law, and I want to thank everyone involved who helped get it passed," Hogan said. "This, along with the bill we are signing to dedicate a portion of Maryland Route 924 as Heroes Highway, is an important way to honor the incredible legacy and sacrifice of our brave heroes." "I am also incredibly proud to sign the Justice Reinvestment Act today, which will help transform and modernize our state's criminal justice system."
Below is a brief summary of Noah's Law, the Justice Reinvestment Act and several other bills:
SB 945- Noah's Law: Requires individuals convicted of driving while intoxicated and/or driving while under the influence of alcohol to participate in the ignition interlock program. The legislation is named in honor of Noah Leotta, a Montgomery County police officer who was killed by an individual suspected of driving drunk in December 2015.
SB 1005- the Justice Reinvestment Act: Shifts the emphasis from incarceration to treatment for those convicted of minor drug offenses and other non-violent crimes. The legislation is designed to help alleviate taxpayer burdens associated with mass incarceration and help non-violent felons rejoin the workforce and become more productive members of society.
HB 409- Criminal Law- Providing Alcohol to Underage Drinkers-Penalties (Alex and Calvin's Law): Increases penalties for those who furnish alcoholic beverages to persons under the age of 21, or in certain cases, permit those persons to the drink. The impetus for this legislation emanates from a 2015 Montgomery County case where two recent high school graduates were killed after the driver crashed into a tree upon returning from a party where underage drinking had allegedly been permitted.
SB 864- Public Safety- Internet Crimes Against Children Task Force- Establishment (Alicia's Law): Establishes said task force to provide grants to local law enforcement agencies so that they are better able to investigate and subsequently prosecute online pedophiles.
HB 1016- Public Safety and Policing Workgroup- Recommendations: Permits the appointment of a qualified civilian to the administrative hearing board and establishes the independent Maryland Police Training and Standards Commission inside the Department of Public Safety and Correctional Services. The legislation also establishes the Community Law Enforcement Program Fund.
SB 417/HB 420- Individuals With Disabilities-Minimum Wage and Community Integration (Ken Capone Equal Employment Act): Gradually eliminates the Commissioner of Labor and Industry's authority to permit a work activities center or other sheltered workshop to pay disabled employees sub-minimum wages. The legislation will be fully implemented by October 1, 2020.
SB 1004/HB1624- Transportation-Highways-Heroes Highway: Mandates that the State Highway Administration officially designate a portion of Maryland Route 924 as Heroes Highway. The legislation is named in honor of two Harford County Sheriffs Deputies murdered last February.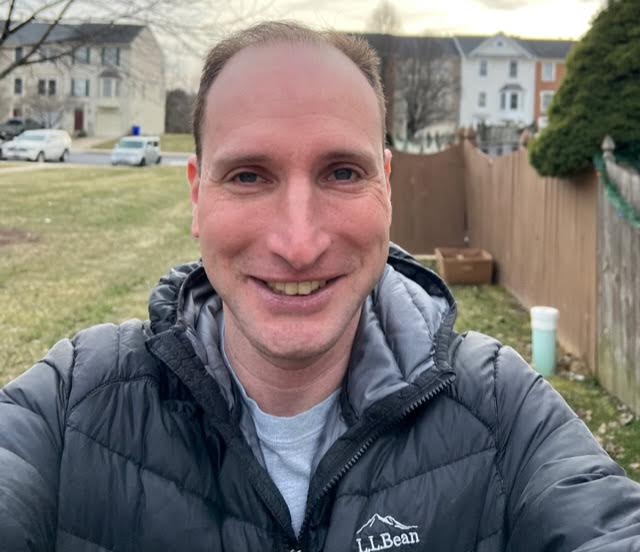 Bryan is a freelance political journalist who has extensive experience covering Congress and Maryland state government.
His work includes coverage of the election of Donald Trump, the confirmation hearings of Supreme Court Justice Brett Kavanaugh and attorneys general William Barr and Jeff Sessions-as well as that of the Maryland General Assembly, Gov. Larry Hogan, and the COVID-19 pandemic.
Bryan has broken stories involving athletic and sexual assault scandals with the Baltimore Post-Examiner.
His original UMBC investigation gained international attention, was featured in People Magazine and he was interviewed by ABC's "Good Morning America" and local radio stations. Bryan broke subsequent stories documenting UMBC's omission of a sexual assault on their daily crime log and a federal investigation related to the university's handling of an alleged sexual assault.