Hogan shows stronger leadership than Cuomo, Trump and Fauci, poll finds
@BryanRenbaum
Gov. Larry Hogan has demonstrated stronger leadership during the COVID-19 pandemic than has New York Gov. Andrew Cuomo, President Donald Trump and Dr. Anthony Fauci, director of the National Institute of Allergy and Infectious Diseases, according to a MarylandReporter.com poll released on Thursday.
The poll found that 40% of the respondents said Hogan has demonstrated the strongest leadership during the pandemic. Meanwhile, 24% said Cuomo has demonstrated the strongest leadership.; 22% said Trump has demonstrated the strongest leadership and 14% said Fauci has.
The sampling included 571 respondents and was carried out April 1-30 by voting on the website.
Hogan, 63, is chair of the National Governors Association. He has received national praise for his handling of the pandemic and has become a frequent presence on morning and primetime television news programs. The first two-term Republican governor of Maryland since the 1950s has walked a fine line by expressing disagreement with Trump over the president's handling of certain aspects of the pandemic and at the same time serving as an effective liaison between the White House and the State House.
At the start of the 2020 legislative session, Hogan's agenda was primarily focused on fighting the epidemic of violent crime in Baltimore City. His administration introduced several bills aimed at countering that threat. Hogan implored lawmakers to make passage of the legislation their foremost priority during the session. But the session was ultimately cut short due to the pandemic and lawmakers left Annapolis without having passed any of the bills.
Hogan's rise to the top of Maryland politics came amid campaign calls for tax and regulatory relief and making the state more business-friendly. Hogan has by and large avoided discussion of contentious social issues and has instead focused on job creation and issues that are of concern to people on both sides of the aisle. And, Hogan, who is widely regarded as a moderate, has said he is open to considering a run for president in 2024.
But would Hogan be a good candidate for a GOP nomination?
"No," former Senate Majority Leader Trent Lott told MarylandReporter.com in a phone interview.
Lott, a Mississippi Republican, said he likes the governor and said Hogan has done good job but that he is just not the right candidate to lead the GOP.
"I watched him for years. I knew his father. I think he's dealing with a tough situation. But I don't think he'd want to jump into the presidential race. He's got his hands full as governor and [there are] a lot of reasons why he shouldn't do that."
Lott served on the House Judiciary Committee with Hogan's father, the late Rep. Larry Hogan Sr., during Watergate. Hogan was the only Republican on the committee who voted to recommend to the full House all three articles of impeachment against then-President Richard Nixon. Lott was asked if he sees any similarities between the governor and his father given that both have exhibited an independent streak.
"There's some similarities. But I found that Larry, the father, was a good man to work with. He did take a different point of view sometimes. But I always respected his integrity and his willingness to speak out when he felt like it was necessary. And I think that's the same with the governor."
Lott was asked if Hogan's moderate streak would hurt him with GOP primary voters.
"That certainly would be a problem for him if he was trying to be successful."
Lott said Hogan's age and prior bout with lymphoma might also raise issues about a potential candidacy.
But former Md. Gov. Parris Glendening, a Democrat, said he believes Hogan has a shot at the White House.
"I believe anyone would be a credible candidate following Trump. It's just such a disaster there. And I think part of the reason that Hogan stands out so well and is receiving justified good press is that he is in such contrast to the administration of Donald Trump."
However, Glendening, like Lott, said Hogan would probably have a difficult time winning over conservative voters.
"The nomination itself is going to be a challenge because the right, in some key Republican primary states, is very very strong. The really true Trump supporters and I'm not just talking about someone who happened to vote for him or a Republican…but those who are somewhat fanatical and go to the rallies and shout crazy things like 'lock her up…' I do not believe that they will ever willingly embrace Larry Hogan."
Richard Vatz, a professor of political persuasion at Towson University, said it is unclear whether Hogan would make a good GOP presidential candidate.
"He has avoided personal fights with the president, seeing no practical advantage to engaging Mr. Trump in ad hoc personal give-and-take, but he is unafraid to plaintively disagree without rancor with anyone who misrepresents factual reality. Again, in today's fractious political world, does that win national elections? An observer must be a little dubious."
Vatz elaborated on that point.
"Gov. Hogan cannot satisfy all sides in budgetary fights, and he takes no personal affront with those who disagree, say, with the ill-timed Kirwan Report recommendations. He has shown a decided lack of retributive actions and reactions in his policies, creating general trust in his leadership. How widespread would that support be for president?
"It is hard to tell what electoral advantages such a style and political perspective will yield in the days of ubiquitous polarization, but as far as effectiveness and integrity are concerned, he is truly exceptional. Pessimistically, (former House Speaker) Paul Ryan was exceptionally impressive in ways similar to Hogan, and he was not sufficiently popular in the GOP to even stay in the House."
There are 21,742 confirmed cases of COVID-19 in Maryland as of Thursday morning, according to the state's Department of Health, while 1,047 people in Maryland have died from the virus.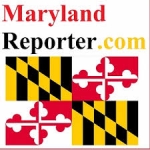 MarylandReporter.com is a daily news website produced by journalists committed to making state government as open, transparent, accountable and responsive as possible – in deed, not just in promise. We believe the people who pay for this government are entitled to have their money spent in an efficient and effective way, and that they are entitled to keep as much of their hard-earned dollars as they possibly can.