Hogan announces education initiatives, early graduation gift
Students at Our Lady of Victory School in Arbutus
By Connor Glowacki
Capital News Service
A tax credit for donations to public and private schools, and a scholarship for graduating early are among several education initiatives announced Wednesday by Maryland Gov. Larry Hogan.
The Maryland Education Tax Credit, which would provide a tax credit to private citizens, businesses and nonprofit organizations that make donations to public and private schools to support basic education needs. Some of those basic needs would include books, tutoring and tuition assistance. Hogan has put $5 million in next year's budget for this credit if it passes, but the proposal has repeatedly failed in prior years.
Three other initiatives included in the governor's education agenda for this spring's session included a P-TECH (Pathways in Technology Early College High School) program; Maryland SmartBuy; and the Maryland Early Graduation Scholarship.
Maryland State Education Association President Betty Weller said in a statement that she opposed Hogan's Maryland Education Credit program and described the program as a "voucher-like scheme designed to move tens of millions of taxpayer dollars from public schools into private schools."
"Not only does it create new tax breaks for corporations, it would only help students who can already afford to attend private school. It would do nothing for low-income students except make it harder to fund their public schools," Weller said.
Concerns about privatizing schools 
The "P-TECH" program offers students a six-year education program that combines high school, college, and workplace skills. According to its website, P-TECH schools are formed by the partnership of a school district, college, and an employer. Each partner plays a different role and the employer-partner identifies workplace skills and experiences for students to graduate ready to embark in a career.
State senator Sen. Paul Pinsky, D-Prince George's, said that he hadn't yet looked over Hogan's initiatives, but he also said that he was concerned with a greater emphasis being placed on the P-Tech program compared to public schools.
"Are you privatizing high schools? Does it become a pipeline for some elements of the private sector?…I have problems with privatizing public school education," Pinsky said.
State Sen. Adelaide Eckardt R-Caroline, said she supports all of Hogan's initiatives and that a company putting in money and resources into schools could end up making future investments.
"Those students could be a potential workforce," Eckardt said.
Graduating early earns scholarship 
Maryland SmartBuy would allow graduates to finance student loans when undertaking a home mortgage and the Early Graduation Scholarship program, which Hogan signed as an executive order, would allow students who graduate high school in three years or less to be eligible for a one time scholarship of up to $6,000 for tuition and expenses at any college in Maryland.
According to Hogan's press release, there has been an average of approximately 1,000 students who have graduated early every year since 2010. The program will be organized by the Maryland Higher Education Commission and will be first available for students who will be attending college this fall.
Maryland SmartBuy is a mortgage product and a program that would allow graduates to finance student loans while signing up for a home mortgage. Maryland SmartBuy would be created by the Department of Housing and Community Development.
The initiatives have offered differing opinions from both parties, but Eckardt said that Hogan taking chances is helping make the state better.
"If you don't shoot high, you won't get much," Eckardt said, "I appreciate his boldness to make Maryland better. Getting our budget in order…making Maryland business-friendly and our education better."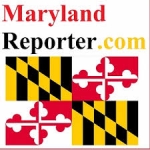 MarylandReporter.com is a daily news website produced by journalists committed to making state government as open, transparent, accountable and responsive as possible – in deed, not just in promise. We believe the people who pay for this government are entitled to have their money spent in an efficient and effective way, and that they are entitled to keep as much of their hard-earned dollars as they possibly can.