Fraud in state contracts is target for Frosh and False Claims Act
By Rebecca Lessner
For MarylandReporter.com
Attorney General Brian Frosh moved to broaden Maryland's fight against fraud on Thursday, backing legislation that would include false claims against private contractors completing work for state and local governments in the Maryland False Claims Act. This bill would also empower employees to report fraud within the walls of their own company.
SB 374, which will be introduced Friday, would provide whistleblowers with a portion of the reclaimed funds as reward for their honesty, while also providing protection from on-the-job retaliation.
Frosh called this reward an act of "incentivizing integrity," saying that Maryland Government remains in the dark as fraud is being committed.
"Employees often have the most detailed knowledge about what is going on, and this new law would help bring that information to light, for everyone's benefit," Frosh said.
False claims would include fraudulent bill, defective work
The compensation for employees outlined in the bill would be "not less than 15 percent of award, and not more than 25 percent," said David Nitkin of the Attorney Generals' office. Under the bill and if a case is successful, the state or local government could get triple damages for its loss.
Marylands' current False Claims Act only includes Medicaid and other healthcare related claims.
The bill would broaden the scope of claims to include contractors who wrongly bill clients for work not performed and for providing "an inferior or defective product," according to the press release.
Hoping to mimic the bills of 20 other states that have already passed, this bill could potentially add to revenue on top of the money recovered under Maryland's current law for Medicaid-related cases — $28 million a year, the press release states.
U.S. Sen. Chuck Grassley, ranking member of the U.S. Senate Judiciary Committee, spearheaded amendments to the Federal False Claim law in 2009, which assured "that no fraud will go unpunished because of legal loopholes."
Frosh hopes to adopt a similar, broader law on the state level since the federal government often lets state-level fraud slip through the cracks, as federal officials do not have enough resources to address every claim.
"This bill will make it a state offense, instead of leaving money on the table." said Democratic Sen. Jamie Raskin of Montgomery County. "The federal government is not able to dedicate resources on the state level, so contractors already bound by this law are rarely exposed."
With Grassley's law, "The federal government recouped nearly $5 billion in 2012 from its version of the False Claims Act, with 60% coming from medical claims and 40 percent from other actions." according to Frosh's office.
"There is not a real estimate of how much Maryland could recoup," Nitkin said on the topic, "but as you see, the federal government gets 60 percent of reclaimed funds from Medicaid and health and 40 percent from other claims. I think it would be fair if you did the same math for Maryland. It comes out to $18.5 million a year, based on the federal government experience." However, Nitkin stressed that this is a "fair comparison" and is not a definitive estimate.
Bill came close to passage last year
Bills similar to SB 374 have been brought to the House floor two times before.
Republican Sen. Michael Hough, Frederick, of the Judicial Proceedings Committee voted for last year's bill as a delegate, when it passed through the House before getting killed by opposition on the Senate floor.
Hough believes the biggest case for the bill passing this year is the failure of the Obamacare website, saying the state can "look to all the money we stuck into that." He believes that taxpayers will have the "ability to claw back some of that money" and the playing field will be evened for honest businesses, who aren't receiving money through fraud.
The legislation has 41 co-sponsors in the House of Delegates and 18 co-sponsors in the Senate this year.
The first whistleblower law was passed by Congress on July 30, 1778.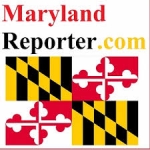 MarylandReporter.com is a daily news website produced by journalists committed to making state government as open, transparent, accountable and responsive as possible – in deed, not just in promise. We believe the people who pay for this government are entitled to have their money spent in an efficient and effective way, and that they are entitled to keep as much of their hard-earned dollars as they possibly can.