Former Howard County School Superintendent Michael Hickey's death leaves more questions than answers
The cause of the recent death of a former Howard County school superintendent was not "Parkinson's disease and other complications," as The Baltimore Sun falsely reported in September.
His death also did not occur at Chestnut Grove Assisted Living, an assisted living facility as reporter Jacques Kelly wrote in the Sun article.
A Baltimore Post-Examiner investigation into the death of Michael Edward Hickey and a review of  documents obtained by this publication tells a different and troubling story.
Hickey, a much beloved educator who served the county for 16 years, from 1984-2000, died last summer at age 84.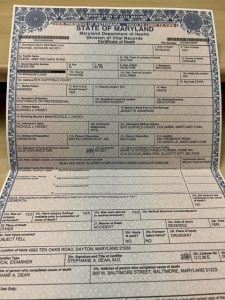 Hickey did have Parkinson's, but he died of injuries sustained by a fall with "head and neck injuries complicating cardiovascular disease," according to the official certificate of death produced by the Maryland Department of Health.
The death certificate lists Hickey's last address as that of the home of his wife of 38 years, Nichole J. Hickey. The Post-Examiner made several attempts to contact Mrs. Hickey, both by phone and a visit to her Columbia home. She was not available for comment.
What exactly happened? 
Gene Ryan, a lieutenant with the Washington, D.C. fire department who has extensive experience working on missing persons cases lives two doors down from Chestnut Grove, the assisted living facility where Hickey had been staying.
Ryan found Hickey lying face down in a pool of blood in his driveway on August 28 at 4565 Ten Oaks Road in Dayton, Md. Ryan first noticed the body while backing his car out of the garage.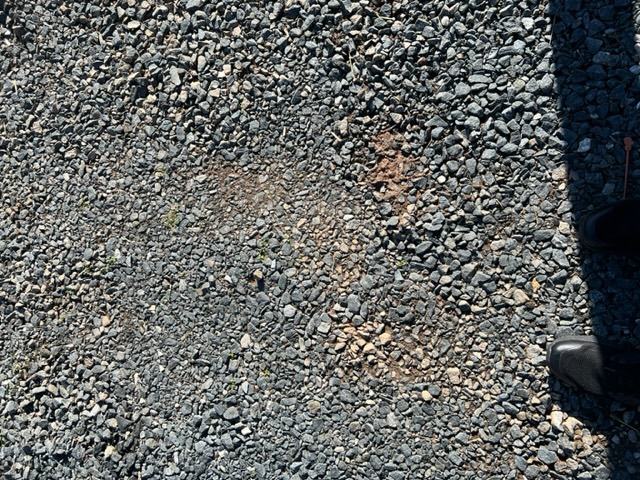 "There was a substantial amount of blood. He had a significant head injury," Ryan told the Post-Examiner.
"So, when I read in the paper that it said he died from complications related to Parkinson's, I'm like: 'Are you kidding me," Ryan added.
Ryan sits on the Howard County Board of Appeals. Police came to his house looking for Hickey just two hours before he found the deceased in his driveway.
Ryan immediately contacted the police following the grim discovery. While talking with officers he learned that Hickey had been staying at Chestnut Grove. The facility is located at 4521 Ten Oaks Road.
Questionable probe?  
Ryan said the police did not handle the investigation properly.
"Despite taking a missing persons report. And despite knowing this man was gone. They never issued a silver alert (Maryland State Police activation alert for a missing person age 60 and above with cognitive impairment). Perhaps if they had, that man who drove by and saw Mr. Hickey walking down the street, might have notified authorities…He died in my driveway and they are acting like that is a natural thing."
Ryan also said police did not activate surveillance drones, as is common in missing persons cases.
Howard County Police Department declined to comment about the case.
Chestnut Grove appeared to be vacated when the Post-Examiner visited on December 1. The lights were out and the curtains were drawn. Successive door knocks and bell rings went unanswered. A white construction van was parked in the driveway. The website for the facility is no longer active. Voicemails to the facility's listed number have gone unanswered.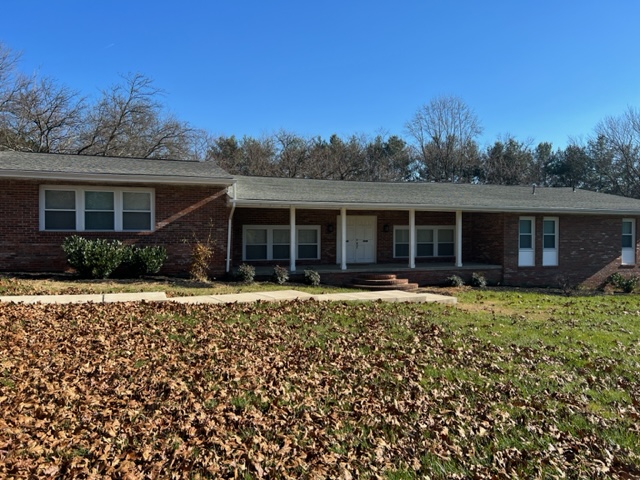 How could this have happened? 
Howard County Councilman David Yungmann said the events surrounding the incident are troubling.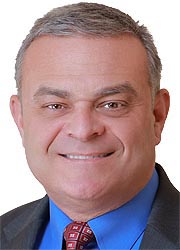 "The thing that troubled me the most being in that business and knowing the level of precaution it takes…and being able to say to consumers and families: 'Hey! We are a safe place for you to put a resident with dementia or Alzheimers…'"How did it come to be where this person (Hickey) who had that risk…clearly people should have known that this was a risk when he was put in there?"
"Why isn't that building secure? Why aren't there alarms? It just seems like that facility was woefully incapable of having the things in place that it would have needed to keep someone in that condition safe," Yungmann added.
When Yungmann first learned about the incident in early September he contacted Howard County Health Officer Maura Rossman for more information.
Rossman said in an email obtained by the Post-Examiner that the police did not inform the county's Office of Aging and Independence (OAI) and Office of Health Care Quality (OHCQ) about the incident, as is normally done in such circumstances.
Rossman went on to say in the email that the two agencies were only informed of the incident after she notified them and that an inspection of the licensed 5-bed facility conducted shortly thereafter found one resident who "looked alert and safe."
Records show that the facility was registered with the Maryland Secretary of State's office on Nov. 11, 2019. It is listed as active and in good standing. Rian Talley is listed as the facility's resident agent. Talley, a nurse practitioner, did not respond to multiple phone calls to her place of work in Columbia.
Where is the police report? 
The Post-Examiner filed a request for the police report related to the investigation into Hickey's death after Ryan said the department had denied him access to the report.
A after having received notification that the request had been processed, the Post-Examiner followed-up and was told to pay a $10 fee to finalize the process the request.
The Post-Examiner followed suit and was still waiting for the report at the time of publication. The department, which acknowledged they have located the report, has 30 days under county law to either approve or deny the request. 
Update: BPE obtained the 10-plus page police report on Jan. 14. The report confirms the cause of death ascribed in the death certificate and says that Hickey may have escaped from the facility because of a faulty alarm system. 
The report states that Hickey was "found deceased with a head injury" on August 28, 2022 "near a vehicle in the driveway" at Mr. Ryan's address. "Blood had pooled around the top of decedent's head and was dry," according to the report.  
The report chronicles the search for Hickey after he was reported missing, which included local and state law enforcement personnel and the use of Maryland State Police dogs and a helicopter.
The report includes interviews with Talley and Hickey's nursing assistant at the facility, Kiefa Issata. It also includes an interview with a possible witness and Mrs. Hickey.
Mrs. Hickey, upon being informed of her husband's death, told police that "his mental state had been in decline over the past year" and that he had been "experiencing severe hallucinations." 
Talley reported the incident to the police, according to the report. She received "an alarm activation at approximately 1:00 a.m. on 8/28/22." Talley then called Issata, who relayed that "the alarm had not sounded inside the home." 
The report says that the "front door was located open" and that Hickey's under garments (adult diaper and black shorts) "were located on the floor of kitchen." The report says Hickey left his cell phone behind the in the bedroom." 

Post-humous praise for Hickey 
Michael Martirano, the county's current school superintendent, said he has fond memories of his 25-year working relationship with Hickey.
"The loss was painful for our community. He (Hickey) was somebody who dedicated his life to the improve of education for the students of Howard County. He was very committed to the betterment of the students in our school system. It was very sad when we received that news."
Hickey, a Michigan native, Eagle Scout, and Marine Corps veteran, worked in various school systems throughout the nation, and early in his career was involved in efforts to desegregate Seattle public schools.
"Obviously, I was not with him during that part of his career," Martirano noted. "But I did read that and knew he was instrumental in that work."
Martirano said Hickey was active in educational circles even after his retirement from the school system.
"He was heavily involved in the arts. His wife played a major role on the arts council in Howard County. He was very active in supporting the arts program in our community."
Maritrano said Hickey was an inspiration for many of the county's educators.
"Since 1933 in Howard County there have only been eight superintendents, including myself. The superintendency is a tough job in general. But Mike was able to navigate that job for 16 years as one of those superintendents-in a very artful elegant way. With his intellectual knowledge and personal knowledge of relationship building…Those who still work in the school system who remember him always comment on his interpersonal skills."
Howard County Executive Calvin Ball issued a statement on his Facebook page after Hickey's death:  "Dr. Hickey was a national authority in public education leadership, a gifted leader and a wonderful human being devoted to helping improve underserved populations and inner-city school systems," Ball said. "My heart is with Nicole, his children, family, and every person whose life he has touched."
Former Howard County executive and former state delegate Elizabeth Bobo said that she and Hickey were neighbors for many years in west Columbia and she remembers him as a passionate advocate for social justice.
"He was a very down to earth, friendly person. He did not shy away from controversy. In a county that is so wealthy it is very important to take really good care of our lower income kids. Because if we don't, who else can?…He was very dedicated to good education for our kids."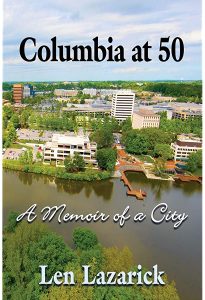 MarylandReporter.com founder and publisher Len Lazarick interviewed Hickey in 2016 for a book, Columbia at 50: A Memoir of a City.
In the interview, Hickey attributed much of the success of the county's schools — one of the best in the nation — to the educators on the ground.
"I really listened to principals, and I had some good principals to listen to."
But, as Lazarick notes, Hickey was especially blunt in a report in which he chronicled the many obstacles county schools faced in Howard's transition from a rural county to the modern world class bastion of education it boasts today.
"Over time it seems as if the purpose of schools has become that of doing everything for everybody. The years of affluence have encouraged us to take on every societal task, tackle the ills of society, and even attempt to solve our national problems by the vehicle of the public schools," Hickey told Lazarick.
Still, Hickey told Lazarick he loved being superintendent.
"I still tell people to this day that this was the best job I ever had."
He is survived by his wife, Nichole; his three children Michael Jr,, Kevin, and Sean; and three grandchildren, Kellen, Jack and Luke.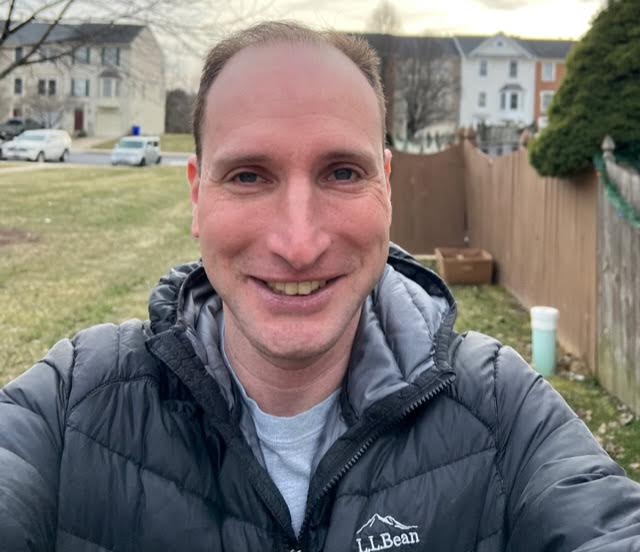 Bryan is an award-winning political journalist who has extensive experience covering Congress and Maryland state government.
His work includes coverage of the election of Donald Trump, the confirmation hearings of Supreme Court Justice Brett Kavanaugh and attorneys general William Barr and Jeff Sessions-as well as that of the Maryland General Assembly, Gov. Larry Hogan, and the COVID-19 pandemic.
Bryan has broken stories involving athletic and sexual assault scandals with the Baltimore Post-Examiner.
His original UMBC investigation gained international attention, was featured in People Magazine and he was interviewed by ABC's "Good Morning America" and local radio stations. Bryan broke subsequent stories documenting UMBC's omission of a sexual assault on their daily crime log and a federal investigation related to the university's handling of an alleged sexual assault.