Foliage hot spots to hit this fall
By Abbi Ross
With fall officially in season and the summer heat seemingly behind us, there is no better time to start planning trips to see the changing leaves.
"Western Maryland is arguably the best place to view fall foliage with its dense forests and mountain ranges," Megan McGinn-Meals, public information officer for the Maryland Department of Natural Resources, wrote in an email.
McGinn-Meals said that leaf change begins typically in the western region and ends in the southern and eastern portions of the state.
"Those who want to get a glimpse early, they head to the mountains — they head to Garrett County, Allegany County, Washington County — to see the fall foliage," McGinn-Meals said.
With leaves still changing into early November in places like the Eastern Shore, there's the opportunity for people to see the colors change all season long, McGinn-Meals said.
Many tree species are prone to early fall color change, including black gum, yellow-poplar, dogwood, black walnut, Virginia creeper and some spicebush, according to McGinn-Meals.
The Farmers Almanac predicts peak color for inland Maryland between Oct. 12 and 28 and for coastal Maryland between Oct. 19 and Nov. 4.
McGinn-Meals said that leaf peepers might notice some brown edges and a quicker drop in some areas, but it should still be a beautiful fall.
"You'll see some of the beautiful fall colors, the yellows, the ambers, the reds that we love seeing, but then you'll also see these crisp brown edges around some of the leaves and that's a sign of drought stress."
Recent rains and cooler temperatures could help reduce that stress.
The Maryland Department of Natural Resources released its Fall Foliage Report Preview Edition on Sept. 18, which includes predictions from state foresters and park rangers in all regions of Maryland. A regular fall foliage report will be released weekly until the end of the fall foliage season.
Maryland:
11950 Clopper Rd, Gaithersburg, MD
10 a.m. to Sunset, November-February
Hiking, horseback riding, picnicking, bicycling — the options for how one can take in the fall foliage of Seneca Creek State Park this fall are extensive. The Clopper Day-Use Area, where the 90-acre Clopper Lake is located, would make a perfect stop for a fall picnic near the water or a break after a hike.
Visitor Center- 14707 Park Central Road, Thurmont, MD
Dawn to dusk daily
Those looking for an overnight adventure to see the fall colors should look no further than Catoctin Mountain Park. The park includes space for tent camping as well as historic cabins for rent and includes 25 miles of hiking trails.
7200 Graces Quarters Rd, Middle River, MD (Hammerman Area)
Gunpowder Falls State Park in Northern Baltimore County offers a number of ways for visitors to get out and enjoy the fall weather. From the Hereford Area's 3,620 acres that are popular with hikers and horseback riders to Central Area, which includes both the Little and Big Gunpowder Falls to the Jerusalem Mill Historic Village, there is something for everyone.
Annapolis Rock in South Mountain State Park:
Park in the lot on Route 40, one-quarter mile east of Greenbrier. Follow blue blazed trail from the parking lot to white-blazed A.T. Turn right to go north on A.T. – The Maryland Department of Natural Resources
Not sure what trail to hike this fall? Try Annapolis Rock in South Mountain State Park. With cooler temperatures and beautiful colors, fall is the perfect time to take in the view of Greenbrier Lake and Cumberland Valley to the west. The 5-mile trail takes around 2 hours and 15 minutes to complete, according to AllTrails.
13070 Crouse Mill Road Queen Anne, MD
Sunrise to sunset daily
For those who prefer to spend their time near the water, Tuckahoe State Park features Tuckahoe Creek, a quaint stream bordered mostly by wooded marshlands, and a 60-acre lake.
Valley Overlook in the Hollofield Area of Patapsco Valley State Park:
Patapsco Valley State Park – Hollofield Area 8020 Baltimore National Pike Ellicott City, MD
The Overlook located in the Hollofield Area of Patapsco offers up a stunning view of the Patapsco River Valley. The Hollofield Area is located near the center of the park along Rt 40 (Baltimore National Pike).
DC:
Rock Creek Park Nature Center and Planetarium
5200 Glover Road NW, Washington, D.C.
Sunrise to sunset
A pocket of peace in the nation's capital, Rock Creek Park is a favorite for a reason. The 1,754-acre city park is home to a number of outdoor and indoor activities for anyone looking to get out and about this fall.
Virginia:
Skyline Drive and Shenandoah National Park
Skyline Drive Milepost 51, Stanley, VA (Harry F. Byrd Senior Visitor Center)
Open 24/7
For those wanting to get out of Maryland to get their foliage fix, Skyline Drive runs 105 miles along the crest of the Blue Ridge Mountains in Shenandoah National Park. Inland Virginia's peak is expected to be between October 12-28, according to the Farmers Almanac.
The park brings in thousands of visitors each year to take in the vibrant reds, golds and oranges of autumn in the mountains. The Shenandoah National Park Service website recommends visitors looking to enter the park purchase passes online to help avoid crowds.
West Virginia:
171 Shoreline Dr, Harpers Ferry, WV
9 a.m. to 5 p.m.
Harper's Ferry in West Virginia marks the unofficial halfway point on the famous Appalachian Trail and offers stunning views of the Blue Ridge Mountains come fall. The quaint town offers 20 miles of hiking trails, great climbing opportunities, museums and a unique 19th-century landscape.
Leaf-peeping tips from a professional:
Howard Neufeld is a professor of biology at Appalachian State University and a Frederick, Maryland, native whose research interests in the physiological ecology of plants has led to many years of looking at fall colors.
To avoid the crowds, Neufeld suggests going during the week instead of on the weekend. He also recommends going early in the day for better colors. When the sun's at a low angle, the colors look more saturated and viewers will get better pictures.
Neufeld's final piece of advice is a classic — take the road less traveled.
"There are a lot of country roads that will offer great color, but be off the beaten track," Neufeld said. "And that way you can have sort of a little more outdoor experience without having so many people around you all the time."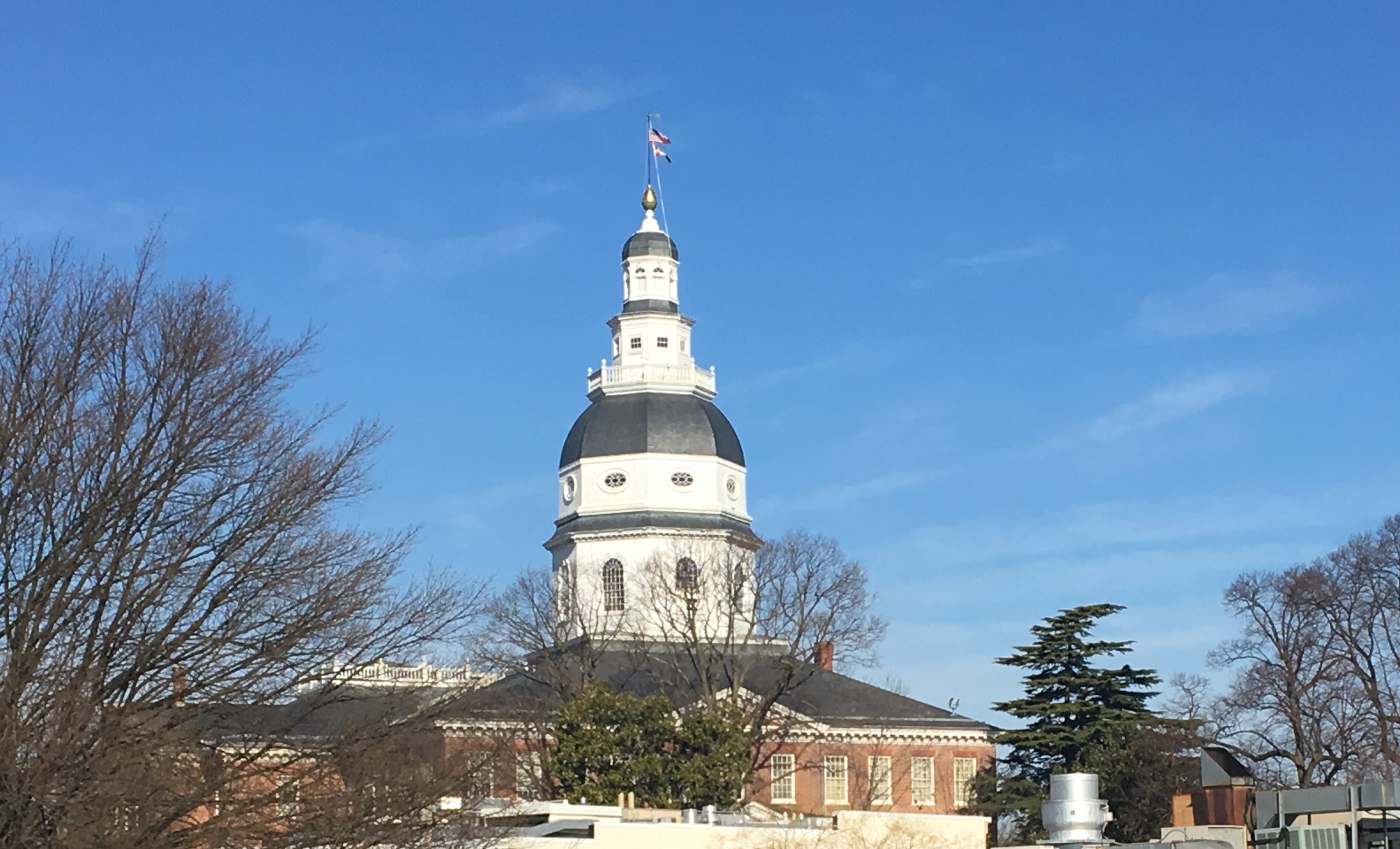 Capital News Service is a student-powered news organization run by the University of Maryland Philip Merrill College of Journalism. With bureaus in Annapolis and Washington run by professional journalists with decades of experience, they deliver news in multiple formats via partner news organizations and a destination Website.