Firefighters Answer Call in Battle Against Childhood Cancer
At first glance, yesterday's Third Annual Super Hero Family Fun Day at the Marley Station Mall was simply a festive affair, featuring a busy arcade, numerous contests, and a lot of fire trucks. But it was the second glance which arrested this reporter's attention: the sight of beaming youngsters whose bodies bear the ravages of childhood cancer.
Dreama Jester — a lieutenant in the Anne Arundel County Fire Department — has close friends who have kids with childhood cancer.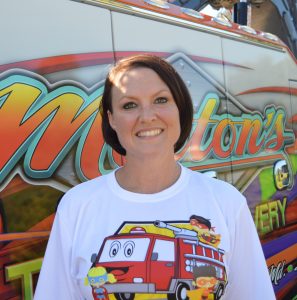 "I've seen how they have been affected, and I wanted to do something about it," said Dreama.  "I wanted to pair my job with a fundraiser for the cancer foundation.
"We started what became Fired Up for Childhood Cancer in 2017.  We were a small committee of firefighters, friends and family, with a mission to support those families with children who are going through treatment and hospitalization.  Our answer was to host a family fun day with a lot of activities, because as we all know, kids and fire trucks go together.  We just thought it would be an incredible event."
According to the National Cancer Institute, though cancer in children is rare, it is the leading cause of death by disease past infancy among children in the United States. In 2018, it was estimated that 15,590 children and adolescents, from infancy to age 19, will be diagnosed with cancer, and 1,780 will die of the disease in the United States.
Dreama said the family fun day is a fundraiser which relies on the generosity of the community and dozens of entities in the area.
"All proceeds are donated to a local charity (the Children's Cancer Foundation Inc.), which helps lots of kids in this area.  They're a great resource.
"Over the last three years, we've built a solid base of contacts with area fire companies, medical units and police, along with commercial contractors, media outlets, volunteers and vendors. All do a great job of getting the word out about what we're doing.  We want everyone to be involved, because children's cancer is the most underfunded cancer there is.  Someone needs to be the voice for these kids."
Being the voice for the kids occasionally means sounding a siren to dash off to answer a call, and several professionals were pulled away during the course of the event. Even on a lazy Sunday afternoon, first responders remain on alert.  Also on alert are the private contractors, who may be called to a scene to aid the fire companies with specialized equipment.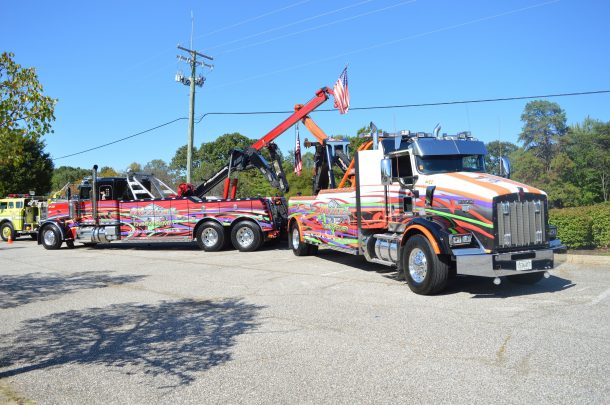 One such contractor – Morgan's Towing and Recovery – brought two of its tow trucks for the eager young crowd. And like the large assortment of fire mechanisms, kids were encouraged to get up close to the colossal vehicles.
"I love this company," exclaimed Dreama.  "Morgan's Towing is the company which comes out to tow our large pieces of equipment.  The touch-a-truck aspect of this event is great, because kids don't normally get to see massive pieces of equipment like this – and the Chaney's concrete mixer – up close.  It's just great to have them here."
From Touch-a-Truck to Touching Lives
Debbie Youngblood watched from the welcome shade of a neighboring sun tent, as her daughter Naveah frolicked inside a moon-bounce.
Naveah is an Acute Lymphoblastic Leukemia cancer survivor.
"She's been in remission since May of last year," said Debbie. "She also has autism, though we don't know what came first – the cancer and the chemo or the autism."
We asked Debbie, as the parent of a childhood cancer survivor, what an event like this means to her?
"Everything!  It gives us a chance to come out and meet other people – including survivors – who are going through the same things we are facing. And it gives Naveah a chance to just be a kid.
"There was a guy driving around in an autism golf cart. We stopped him to ask for directions, and when we told him Naveah is autistic, he said, 'Would you like to go for a ride?' So he drove her all around the parking lot."
We wondered how Naveah reacted to the touch-a-truck part of the day?
"The fire department link can be hit or miss, because she is sensory sensitive.  I didn't bring her headphones with me today, so if there is a siren, she will freak.  But it helps to get up close, because we're trying to desensitize her to those things.  God (willing), in case of an emergency, she will know not to run and hide.  We have stickers on (our doors and windows) that say she may not be able to communicate.  People need to be made aware of those kinds of things."
*   *   *   *   *
Please enjoy the following photo roundup of yesterday's Super Hero Family Fun Day by staff reporter Anthony C. Hayes. Those wishing to make a contribution are encouraged to contact the Children's Cancer Foundation, Inc. or Dreama Jester at firedupforchildhoodcancer@gmail.com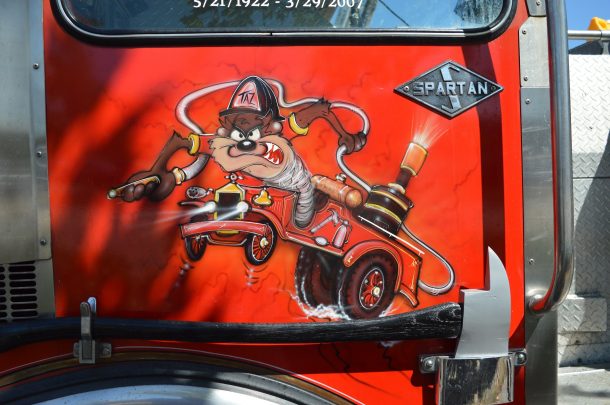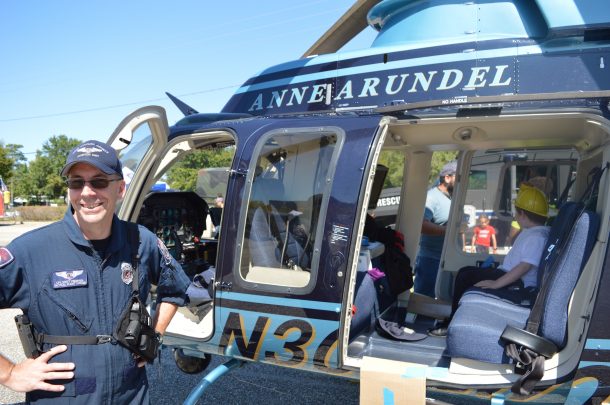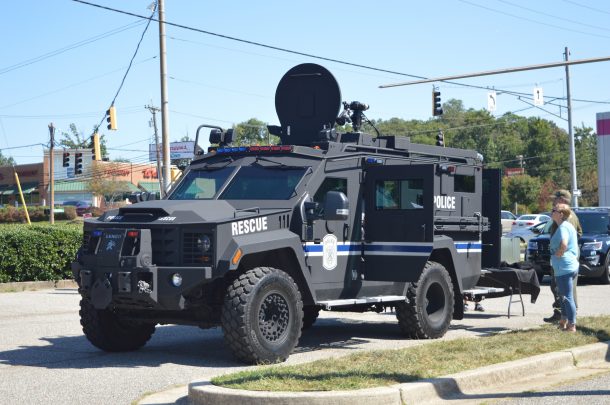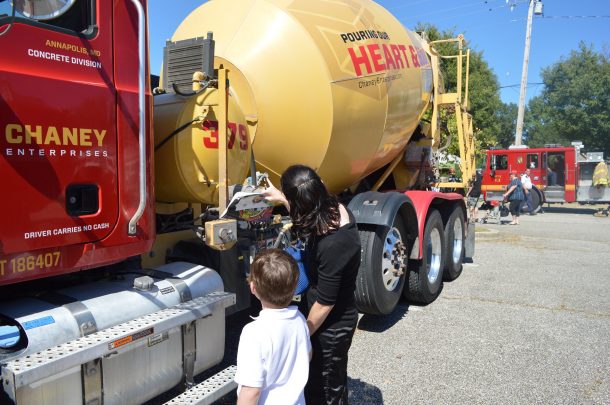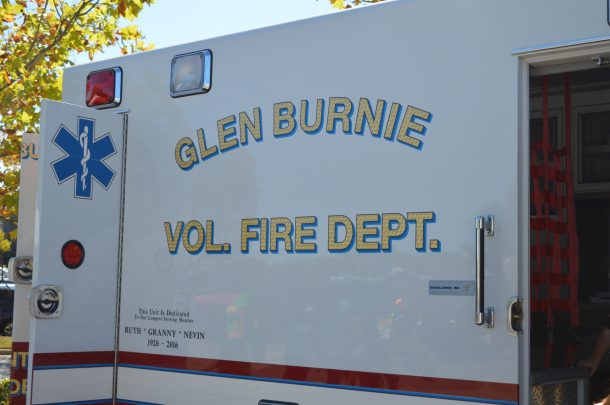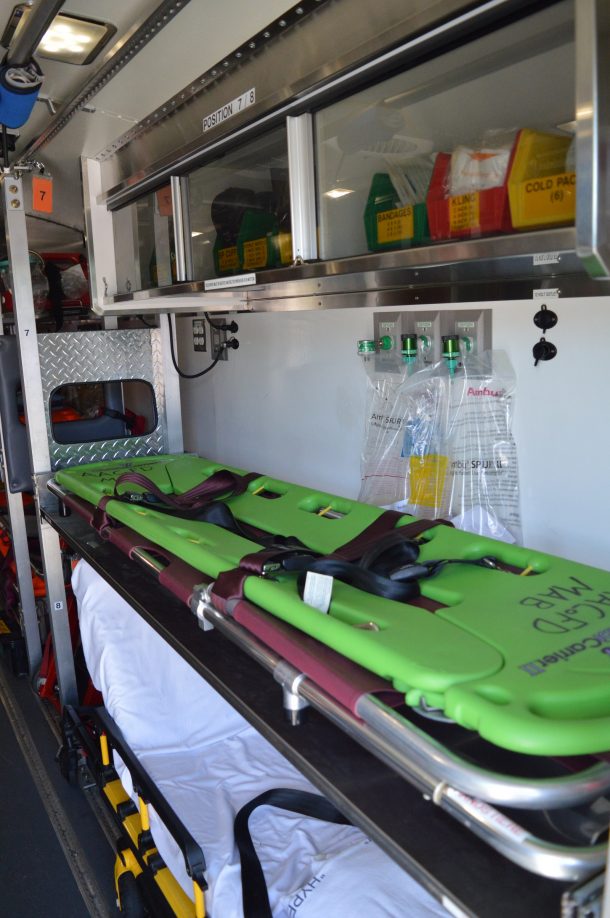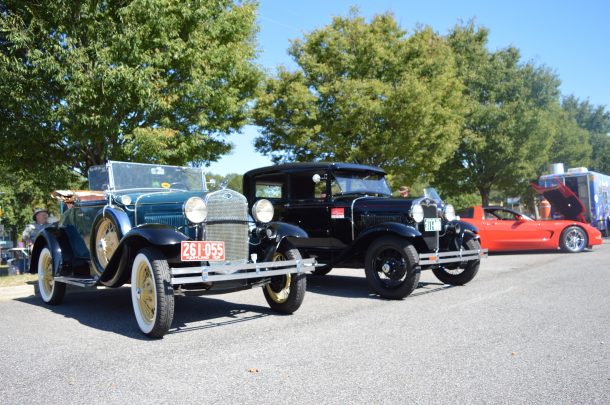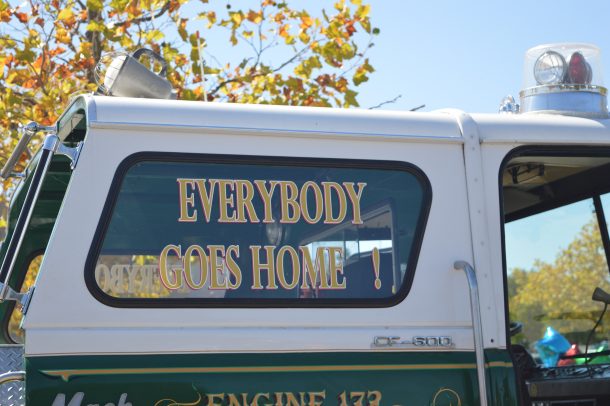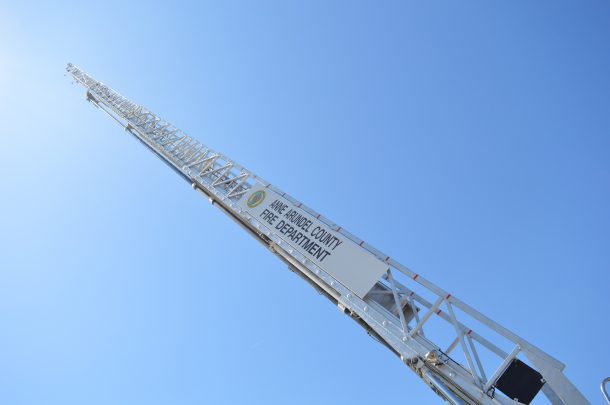 Anthony C. Hayes is an actor, author, raconteur, rapscallion and bon vivant. A one-time newsboy for the Evening Sun and professional presence at the Washington Herald, Tony's poetry, photography, humor, and prose have also been featured in Smile, Hon, You're in Baltimore!, Destination Maryland, Magic Octopus Magazine, Los Angeles Post-Examiner, Voice of Baltimore, SmartCEO, Alvarez Fiction, and Tales of Blood and Roses. If you notice that his work has been purloined, please let him know. As the Good Book says, "Thou shalt not steal."