'Except for a few details…' – Bubba and the Other Tomatoes
Sometimes you can say more in a few words with light humor than you can in a longer, more serious piece.
This is one of my shorter short-short stories.  Feel free to click on the "Except for a few details…" button for more, longer short-short stories in this series.

Les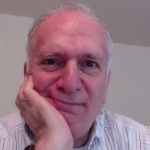 Les Cohen is a long-term Marylander, having grown up in Annapolis.  Professionally, he writes and edits materials for business and political clients from his base of operations in Columbia, Maryland.  He has a Ph.D. in Urban and Regional Economics.  Leave a comment or feel free to send him an email to Les@Writeaway.us.