European Ambassadors host 'Combatting Hate in Europe' 71st Anniversary of Auschwitz Liberation
Photo (left to right) Fred Hiatt Editorial Page Editor for The Washington Post who moderated, German Ambassador Peter Wittig, French Ambassador Gerard Araud & European Union Ambassador David O'Sullivan.
The U.S. Holocaust Memorial Museum in Washington D.C. hosted a panel discussion Wednesday with three European ambassadors to commemorate International Holocaust Remembrance Day.
The Washington Post's Editorial Page Editor Fred Hiatt led the panel discussion called "Combatting Hate in Europe." It  featured diplomatic insights from Germany's Peter Wittig, France's Gerard Araud, and the European Union's David O' Sullivan on how to effectively respond to recent outbreaks of Anti-Semitism, Islamophobia and Xenophobia.
"The name of my country [Germany] will always be linked to the Holocaust [which was] the most despicable crime against humanity," Wittig said. "My country feels that it has a special moral responsibility-we will not and must never forget the Holocaust."
Wittig addressed concerns about the recent ascendancy of far right extremism in Europe.
"It's important that the leadership-our political leadership-is very clear in stigmatizing anti-Semitism," Wittig said, reassuring the audience that Chancellor Merkel and President Gauck are firmly committed to that endeavor.
Wittig also said that German laws combatting hate speech are much stronger than those in other countries, particularly the United States, where the First Amendment often protects such sentiments.
"My country has very strict laws on incitement, hate speech on racial grounds," Wittig pointed out and added, "our criminal code [includes] Holocaust denial [as a punishable offense] [which] differs a little bit from the American approach [because] in our legal system it's not part of freedom of speech."
However, while Wittig advocated utilizing "the full force of the law" against potential offenders, he also noted punishment alone cannot eradicate intolerance but that other remedies are needed as well.
"We need to engage in preventative efforts," Wittig said, elaborately documenting Holocaust education programs in German schools, which often requires students to "visit a synagogue" or in some cases "a concentration camp."
Before yielding the floor, Wittig emphasized the need "to engage with the Internet providers" to monitor online hate speech and also mentioned that some German municipalities are making an effort to educate Muslim immigrants about the dangers of Holocaust denial.
French Ambassador Araud began by echoing concerns about the emergence of the far right in both Europe and the United States.
"We are facing now two challenges in Europe which are converging: the first one is exactly the challenge that the American society is facing today, which is the rise of the far right," and he subsequently explained how political platforms which indirectly promote "violence against the immigrants" are becoming more prevalent in both countries.
Araud attributed "the rise of the far right" to increasing anxiety among "the lower-middle class" as a result of "globalization."   He also described how increased Muslim immigration has had the effect of fueling the current "Islamophobic [political] discourse [which has in turn led] to a rise of anti-Muslim acts against Mosques and against Muslims."
The French Ambassador described the second challenge as combatting "the threat of radical Islam" and subtly referenced November's mass shooting in Paris by ISIS and last year's terrorist attack against Charlie Hebdo's staff. He also said that French Jews are often specifically targeted and that the government has "deployed 10,000 soldiers" to protect Jewish institutions.
Araud suggested  that while considerable progress has been made in both areas, much work remains to be done.
European Union Ambassador David O'Sullivan said the Holocaust  is part of the founding narrative of the European Union.
"We cannot be complacent in the face of what is happening." he said.  "We are seeing unfortunately a rise in xenophobia and unfortunately a rise in Anti-Semitism."
However, O'Sullivan drew a historical comparison that suggested hope.
"In contrast to the 1930s, the situation in Europe now is all [of] the institutional actors are uniformly opposed to any Anti-Semitic language or activity," he said.
Toward of the end of his remarks, O'Sullivan spoke of the Syrian refugee crisis and addressed European fears regarding resettlement.
"It has brought out the best and the worst in us," O'Sullivan said. "We cannot deny that it has also brought out some of the more negative language and also some legitimate concerns, I think, from our citizens, about how we're going to manage this going forward."
Following the panel discussion, Hiatt asked the ambassadors  detailed questions while audience members were encouraged to fill out note cards containing questions, which were in turn passed back to Hiatt and relayed to the ambassadors.
The event concluded with brief remarks by Alfred Munzer, a Dutch Holocaust survivor, who volunteers at the museum. A Muslim-Indonesian family rescued Munzer during the Nazi occupation of the Netherlands. His two sisters, Eva and Leah died at Auschwitz in February 1944. Munzer's father, Simcha, died in early spring 1945, shortly after being liberating from Ebensee, a concentration camp in Austria. His mother Gisele was the only member of his family to survive the war. Together, they immigrated to the United States in 1958. Munzer ultimately became a pulmonologist and remains close with the descendants of the family who rescued him.
A special ceremony honoring Holocaust survivors took place earlier that day commemorating the 71st Anniversary of the liberation of Auschwitz-Birkenau, a death camp in Nazi-occupied Poland, where more than 1.1 million people, mostly Jewish, perished.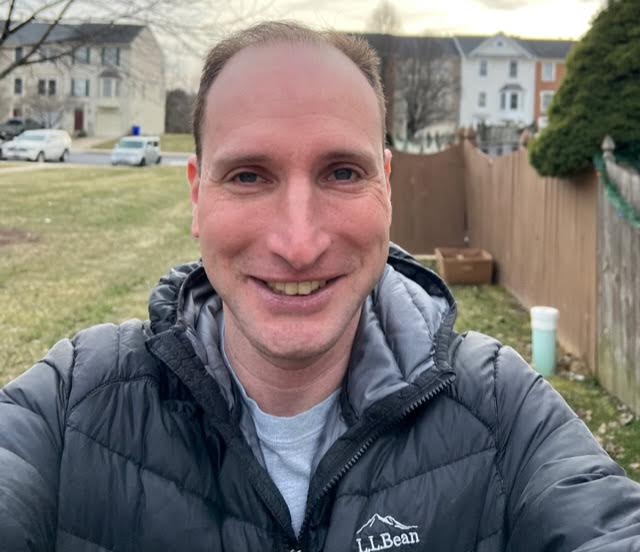 Bryan is an award-winning political journalist who has extensive experience covering Congress and Maryland state government.
His work includes coverage of the election of Donald Trump, the confirmation hearings of Supreme Court Justice Brett Kavanaugh and attorneys general William Barr and Jeff Sessions-as well as that of the Maryland General Assembly, Gov. Larry Hogan, and the COVID-19 pandemic.
Bryan has broken stories involving athletic and sexual assault scandals with the Baltimore Post-Examiner.
His original UMBC investigation gained international attention, was featured in People Magazine and he was interviewed by ABC's "Good Morning America" and local radio stations. Bryan broke subsequent stories documenting UMBC's omission of a sexual assault on their daily crime log and a federal investigation related to the university's handling of an alleged sexual assault.