COVID-19: Hospice Providers Meet Challenges in Care for Terminally Ill
A hospice room at Sinai Hospital in Baltimore, Maryland is operated by Seasons Hospice and Palliative Care of Maryland.
BALTIMORE — With self-quarantines and supply backlogs becoming the norm across the nation, medical providers are starting to see a strain on America's health care system. This tension has already started to affect the most helpless amongst us – the nearly two million Americans who are now terminally ill. To understand their particular plight and how hospice workers are meeting their needs, we spoke with Balu Natarajan, M.D. – Chief Medical Officer, Seasons Healthcare Management, Inc., and President, Seasons Medical Group.
BPE: What exactly is hospice care and who would use it?
Dr. Natarajan: Hospice care is a holistic approach to people who are terminally ill. Medicare has provisioned the program for those folks who have less than six months to live. It involves nurses, doctors, social workers, chaplains, hospice aids, volunteers and in some cases even musical therapists. Hospice totally surrounds the dying person with an interdisciplinary group, so that they are supported at the end of life. It also extends to their loved ones, so they get support through that entire journey.
BPE: I've seen studies which indicate there are about 1.7 million Americans currently in hospice care.
Dr. Natarajan: That sounds about right.
BPE: How many of those patients are being cared for by Seasons Hospice?
Dr. Natarajan: We take care of about 25,000 patients a year. At any given time on our hospice rolls, we are caring for about 5,200 patients. Beyond that, we are also taking care of another few thousand palliative patients. (The Palliative Care program provides clinical symptom management for people living with an advanced illness and emotional support for their families and caregivers.)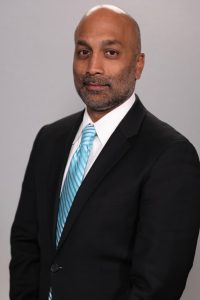 BPE: In how many states is Seasons Hospice located?
Dr. Natarajan: Twenty states with 31 locations.
BPE: And the number of locations in Maryland?
Dr. Natarajan: There are locations in five cities, including Baltimore (2), Columbia, Randallstown, Belcamp and Largo.
BPE: What type of care does Seasons Hospice offer?
Dr. Natarajan: Each hospice is required to be Medicare certified to provide four levels of care. The vast majority of patients across the country get the routine level of care. That would be care and support in their own homes, or whatever they call home.
Then there are three other levels.
One is called respite care. The next is continuous care – that is when there is a symptom which is out of control. The last is general inpatient level of care. We cover all of those in the Baltimore area with our multiple inpatient centers.
BPE: How large of a staff would each inpatient center have?
Dr. Natarajan: If an inpatient center has 16 beds, for example, we need to cover those 16 patients 24/7. If you include all of the support staff, you could be looking at up to 50 staff members – either directly or indirectly supporting that group of terminal patients.
BPE: You mentioned in-home visits and inpatient centers. What are the different challenges between these two?
Dr. Natarajan: Inpatient centers are challenging in that the patients have an uncontrolled symptom which is unmet by unskilled care. So they are medically complex. There may also be social complexities because many of the folks in that setting are coming straight from a hospital. Their families may not have had time to process the fact that their loved one is terminally ill.
The home setting brings with it some different challenges.
Our staff loves going into homes, because we believe a patient should be served where they want to be – in the comfort of their own home. But that brings with it logistical challenges of getting from home-to-home. It's a lot easier to go from room-to-room (at the inpatient center), without any travel time. But I think most of our staff – and most hospice workers across the country – are really proud to go from home-to-home. Especially when that is what patients and their family have chosen.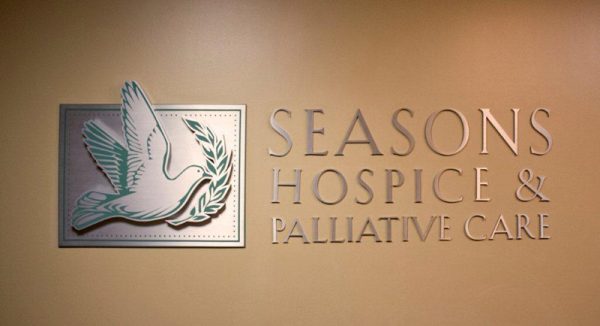 BPE: Are the unfolding COVID-19 restrictions causing any problems with in-home care?
Dr. Natarajan: Yes and no. I think it is a little more difficult, because of everything that is going on right now. But almost every state which has imposed or proffered travel restrictions, or other sorts of guidance, has put in an exemption for essential services, which explicitly mentions healthcare. The folks we are taking care of are dying, so they really need their caregivers to get to them. In many cases, they need their loved ones to get to them, too. We've spent a lot of energy blocking and tackling, so that our people can get to the folks who need us. But we've also spent time figuring out how loved ones can get to our patients as well – either in person or virtually.
BPE: Are access restrictions affecting spiritual support of the patients and their caregivers?
Dr. Natarajan: We've had to be a little creative there too, because restrictions can affect that area as well. Some states have put heavy restrictions on who can get to the patients – particularly at the inpatient facilities.
In cases where our nurses are allowed in, they have made arrangements where a chaplain can minister to the patient or their loved ones virtually – either on Facetime or talking on the telephone. Doing it that way has worked out extremely well in a number of cases.
BPE: How do you utilize your volunteers during this time, or have you asked volunteers to stay away?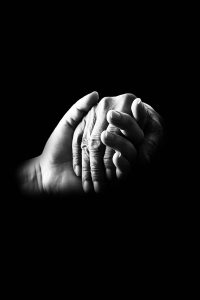 Dr. Natarajan: It really depends on each individual patient's plan of care. There are some cases where the volunteer really is indicated for that patients treatment plan. So, if their treatment plan warrants a volunteer – and we are looking at that every week or two – then we are figuring out a way to get them to that bedside, in much the same way we are figuring how to get a nurse, a doctor, or a musical therapist to that particular patient.
It takes some creativity for sure, but no, our volunteers have certainly not stopped getting to people and serving them as they are needed.
BPE: Has government on the local, state and Federal levels been receptive to your concerns as a hospice provider?
Dr. Natarajan: There is actually explicit language in Federal guidelines that has provided express exemptions for the terminally ill. So, they've actually been quite supportive.
BPE: The CDC and Medicare/Medicaid have issued guidance geared to keeping at-risk patients safe during this pandemic. Specifically, how would those guidelines differ from usual procedures to keep at-risk patients safe?
Dr. Natarajan: There's just a lot more use of personal protective equipment. A lot more gloves, a lot more gowns, a lot more masks. The threshold for such use would be different in a time where there's not a high rate of infection risk. That's the major difference, but we have to make an evaluation in every case. Can we get there physically or offer care via telephone or video conference? Again, we have to evaluate each individual patient and their situation.
BPE: Are you having any problem accessing either medications or safety equipment?
Dr. Natarajan: Accessing safety equipment for all medical care across the county has been hard. We've been fortunate. Our vendors have been creative in supplying us the masks, gowns and gloves that we need. But every hospital across the country has been struggling with keeping up with the masks.
Medications? At our hospice, we've been incredibly fortunate. Again, our suppliers have been able to come through with the medications our patients need. But we have heard that that has also become an issue for other healthcare providers across the country – either in terms of a manufacturing lag or in shipping challenges. Fortunately, our patients and their families have not gotten caught in that crossfire.
BPE: Vice President Pence said he has spoken this week with the people at 3M and was told they could up their output, if they are allowed to supply hospitals with the kind of masks that are usually used in industry and construction. Have you heard anything about this?
Dr. Natarajan: I did see that announcement, and I think it is very promising, but I suspect even that supply is very limited. I've been looking at the local Home Depot stores here in Chicago, and they are all sold out, so I'm pretty sure that is the case all over the country. It's a great idea, but I'm not certain those masks will be available anytime soon. I hope I'm wrong, but it sounds like it may take some time before makers like 3M can keep up, from a manufacturing perspective.
BPE: Are nurses and healthcare workers having to work extra hours? If so, how does Seasons Hospice help their employees to de-stress and stay healthy?
Dr. Natarajan: Some of our people are working more, others less, but not because they want to. They have to work less, because they have been quarantined. This is a dynamic time for all hospices and all healthcare – just trying to make sure there are enough trained staff who are able to get to patient's bedsides.
For our folks who are working, the hours may be the same, but the intensity is certainly different. I think everything for all of us – whether we are in healthcare or not – is just more stressful and hard these days.
At Seasons Hospice, we have a robust employee council and department of employee experience. This work is hard, even without the added burden of COVID-19. Taking care of the dying takes a lot out of you, if you are doing it right. We've always had quite a bit in place to support our staff, but particularly now, we're providing resources, so that folks can have an outlet – be it chat rooms or groups, space for meditation and yoga. We just keep reminding each other that we are getting through today, and the next day, and the next.
Look, it's Thursday and we've almost made it through an entire week, so we're doing okay.
BPE: Can the local governments legally order a family to stay away from a dying relative?
Dr. Natarajan: We do have states where facilities – following state guidelines – have restricted all visitors. Again, the Federal government has provided guidance that exempts loved ones of the dying from those restrictions. However, some facilities are maintaining those restrictions. And that's understandable, after the tragic news which came out of Washington state.
We've just done everything we possibly can. If those restrictive rules are the rules being enforced at a given facility, then we offer services such as Facetime or Whatsapp or Skype for family members.
The reality of the situation is, we have done that for years.
There are instances where someone is dying and their loved one is halfway around the world in the military. Skyping them in allows both the person who is dying, and their loved ones who will go on living, a chance to say things like, "I love You," "I forgive you" and "Goodbye." Sometimes, just being able to say any of those three things is the difference between a really tragic bereavement, and one where one person moves forward, with really good memories of the other.
BPE: How can family members help to keep their loved ones as safe as possible at this time?
Dr. Natarajan: Well, that's really what we are doing as an American people. The highest risk folks are 80 and older. The rest of the high-risk folks are people with chronic disease conditions. So, those of us who are well, need to do our best to not accidentally spread this virus. Social distancing is designed to achieve exactly that.
As a family, you should especially support someone who is in one of the high-risk categories. That means doing their shopping, cleaning, cooking meals, and so forth, on a strictly as-needed basis. And keeping some distance. It seems six feet is the radius at which respiratory (matter) gets spilled. Even with my own parents, who fall into the high-risk category, I am only visiting them as needed. But when I am with them, I am not staying any longer than I have to. Nor am I getting within that six-feet radius, because I don't want to inadvertently expose them.
BPE: What – if anything – can neighbors and friends do to help at this time?
Dr. Natarajan: Well, a lot of it is providing what we all need – supplies and food. We know that, if somebody elderly is essentially quarantined because they don't want to go out, that person will need basic supplies and food. If neighbors can offer help in that regard – just making a meal or two, but remembering to keep your distance – that could make a huge difference.
BPE: Are there any ways Americans can help our health care providers?
Dr. Natarajan: I think that all of us need to help each other out and understand that the vast majority of people are doing the best they can. I think that people everywhere are working in really good faith. Perhaps the best way for all of us to help is to give each other a little bit of grace – to appreciate that this is a tough time for everyone, and we're working together to support the ones who need it most.

Anthony C. Hayes is an actor, author, raconteur, rapscallion and bon vivant. A one-time newsboy for the Evening Sun and professional presence at the Washington Herald, Tony's poetry, photography, humor, and prose have also been featured in Smile, Hon, You're in Baltimore!, Destination Maryland, Magic Octopus Magazine, Los Angeles Post-Examiner, Voice of Baltimore, SmartCEO, Alvarez Fiction, and Tales of Blood and Roses. If you notice that his work has been purloined, please let him know. As the Good Book says, "Thou shalt not steal."