Correction: Simon did not raise significantly more cash than Cardin
By Len Lazarick
Len@MarylandReporter.com
Independent U.S. Senate candidate Neal Simon did not raise significantly more money than incumbent Sen. Ben Cardin in the first quarter of 2018, as inaccurately reported by MarylandReporter.com on Tuesday.
That story was based on a press release from the Simon campaign titled, "U.S. Senate Candidate Neal Simon Announces 2018 Q1 Fundraising Total," but the candidate's filing with the Federal Election Commission actually included all funds raised since Nov. 1, 2017, not just the first three months of 2018.
Comparing Simon's five-month filing with Cardin's FEC reports from the previous six months, Cardin raised over $1 million including $366,000 from political action committees such as unions, businesses and trade organizations.According to FEC filings, in the first quarter of 2018, Cardin collected $336,000 from individuals and PACs.
Since Nov. 1, Simon raised $378,377 from individuals plus a $250,000 loan from the candidate, for a total $628,377, a figure far below Cardin's total for the similar period.
Cardin had $2.7 million cash on hand as of March 31 as he seeks a third six-year term in the U.S. Senate. He faces seven candidates in the Democratic primary.
Simon had $465,000 cash on hand as of March 31, and has yet to gain the 10,000 signatures he needs to qualify for the November ballot.
Fabion Seaton, communications director of the Maryland Democratic Party, contacted MarylandReporter.com to point out the different reporting periods in the earlier story.
"There is no error in the press release," insisted Simon communications director Leah Nurik in an email. "We included the money raised during our exploratory phase in our first report as mandated by FEC guidelines.  Neal gave over $100k in seed money to the exploratory effort and we raised approximately $60k from individuals in the last twelve days of days of December.
"Regardless, we still raised more than Cardin in Q1—not to mention every other candidate–even if you take out our exploratory contributions. We can only assume that this request for a statement comes from the Cardin campaign's pushback to the media.  If this is a result of Senator Cardin's influence, it speaks volumes to the reality the establishment has chosen to hide from the people.
"Senator Cardin is worried that Neal is not only nipping at his heels, but that he will lose his job in the 2018 anti-establishment wave. Neal Simon's campaign for US Senate has real momentum. We are running the people's campaign and Maryland's campaign. We will keep fighting back and telling the truth no matter how much the powers at be try to hide it."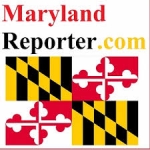 MarylandReporter.com is a daily news website produced by journalists committed to making state government as open, transparent, accountable and responsive as possible – in deed, not just in promise. We believe the people who pay for this government are entitled to have their money spent in an efficient and effective way, and that they are entitled to keep as much of their hard-earned dollars as they possibly can.