Committee asks for recommended changes in Open Meetings Act
By Len Lazarick
Len@MarylandReporter.com
If writing a column about the need to revamp the Open Meetings Act and testifying in support of that proposal before a legislative committee constitutes a good deed, then it just proves again that no good deed goes unpunished.
Following my testimony at a sparsely attended meeting of the Joint Committee on Transparency and Open Government Wednesday, Senate chairman Bill Ferguson asked me to prepare recommendations for changes in the Open Meetings Act.
I told him I would contact other journalists and good government groups to see if we could come up with recommendations. This blog post is my first attempt to reach out for such input.
Input needed
I'd like to tackle this as a journalistic project, using comments, experiences and anecdotes from journalists, citizen watchdogs and others who have attempted to seek enforcement of the Open Meetings Act as the basis for a story about problems with the law. What kind of issues have you faced? What meetings have been closed to you and why? How would you like to see the act improved?  Please send me an email with your experiences at Len@MarylandReporter.com.
Unfortunately, Ferguson would like to have the recommendations for changes ready by the committee's next meeting Dec. 4 – not a lot of time with an election in 19 days.
Wednesday's hearing was a real snooze. Assistant Attorney General Ann MacNeille, who staffs the Open Meetings Compliance Board, gave an overview of the act – what public bodies are covered and other requirements of the act.
Error in Wednesday's commentary
Her testimony revealed at least one error in Wednesday's commentary. I reported that as far as I could tell, the legislature had not complied with a 2010 ruling by the Open Meetings Compliance Board that all the standing committees of the General Assembly were violating the law by not providing minutes of their meetings.
Last year, the House Health and Government Operations Committee amended the very bill that created the Transparency and Open Government committee to say that for any public body that had live and archived video or audio streaming of the open session available, those recordings could be considered minutes of the meeting. Since almost all committee hearings are now recorded by audio in the Senate and video in the newer House building, that would meet the requirement of the law.
One important kind of committee meeting in the House and Senate is not recorded – the voting sessions on bills, which usually include discussion of amendments. The law was changed so it would be considered the minutes of the meeting "if the public body votes and the individual votes taken by each member of the public body who participates in the voting are posted promptly on the internet."
Faced with an ongoing violation of the Open Meetings Act that had happened for years, the General Assembly changed the law so that what they were actually doing would conform with the law.
J.H. Snider of ISolon.org was the only other person to testify on the Open Meetings Act. He continued his persistent criticism of the lack of Internet access to many kinds of meetings and documents held by Maryland governments. For instance, the Internet posting of committee votes that began in 2010 is not done as an electronic document, but as a scanned PDF of hand-written tally sheets.
This makes it far more difficult to track votes by individual legislators, Snider points out.
Good news for openness
There was one excellent piece of news for open government that came out yesterday. The Joint Hearing Room in the Legislative Services building is being wired for video.  This, the oldest, largest and most elaborate of the hearing rooms in the State House complex, is often used for hearings on bills or briefings that attract the largest crowds.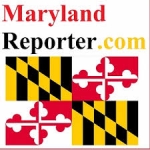 MarylandReporter.com is a daily news website produced by journalists committed to making state government as open, transparent, accountable and responsive as possible – in deed, not just in promise. We believe the people who pay for this government are entitled to have their money spent in an efficient and effective way, and that they are entitled to keep as much of their hard-earned dollars as they possibly can.