Comey confirms FBI investigating potential ties between Russia, Trump campaign
WASHINGTON– FBI Director James Comey told Congress Monday that the Bureau is investigating alleged ties between members of the Trump campaign and the Russian government.
"I have been authorized by the Department of Justice to confirm that the FBI, as part of our counter-intelligence mission is investigating the Russian government's efforts to interfere in the 2016 presidential election," Comey told the House Permanent Select Committee on Intelligence Monday. "And that includes investigating the nature of any links between individuals associated with the Trump campaign and the Russian government and whether there was any coordination between the campaign and Russia's efforts."
Committee Chairman Devin Nunes (R-Calif.) said he was not surprised to learn that  Russia tried to interfere in the recent U.S. presidential election but he did not mention alleged collusion by the Trump campaign.
"The fact that Russia hacked U.S. election-related databases comes as no shock to this Committee, which has been closely monitoring Russia's aggression for years," Nunes said in his opening statement.
Ranking Member Adam Schiff (D-Calif.) suggested in his opening statement that both recent events and the events leading up to the election were not coincidental and may be evidence of collusion between the Trump campaign and Russia.
"Is it possible that the removal of the Ukraine provision from the GOP platform was a coincidence…that Jeff Sessions failed to tell the Senate about his meetings with the Russian Ambassador…that Michael Flynn would lie about a conversation he had with the same Russian Ambassador…that Roger Stone predicted that John Podesta would be the victim of a Russian hack and have his private emails published… Yes it's possible," Schiff asked.
"But it is also possible, maybe more than possible, that they are not coincidental, not disconnected and not unrelated, and that the Russians used the same techniques to corrupt U.S. persons that they have employed in Europe and elsewhere, he said.
Candidate Trump had come under fire from both Democrats and Republicans for his praise of Russian president Vladimir Putin as a strong leader.
The Trump administration has come under intense scrutiny due to reported Russian collaboration during the campaign.
White House National Security Adviser retired Lt. Gen. Michael Flynn resigned in February following reports that he had diplomatically engaged Russian Ambassador Sergey Kislyak prior to Trump taking office.
Flynn later said that he misled Vice President Mike Pence about the conversation.
Media reports preceding the announcement suggested that in a late December phone conversation Flynn had given Moscow the impression that the incoming administration might be willing to lift sanctions that were imposed on Russia following that nation's 2014 annexation of Crimea from neighboring Ukraine.
Former President Barack Obama shortly before leaving office imposed additional sanctions on Russia after receiving information from the intelligence community suggesting Moscow had tried to undermine the candidacy of Democrat Hillary Clinton.
Attorney General Jeff Sessions recused himself from any Department of Justice investigation into the Trump Administration's Russia ties after acknolweding that he had twice met with Kislyak during the campaign.
Sessions did not disclose the meetings during his confirmation hearing on the ground that he had met with Kislyak at the time in his capacity as a member of the Senate Armed Services committee.
Rep. Trey Gowdy (R-S.C.) inquired as to how media outlets learned of Flynn's phone conversation with Kislyak. Gowdy also suggested the information may have been leaked by the outgoing Obama Administration.
"I'll just ask you, did you brief President Obama on any calls involving Michael Flynn," Gowdy asked.
"I'm not going to get into either that particular case, that matter, or any conversations I had involving the president. So I can't answer that question," Comey replied.
Gowdy then asked Comey if the FBI has commenced an investigation into the leaks?
"I can't say because I don't want to confirm whether that was classified information," Comey said.
Comey suggested to the committee Russian involvement in WikiLeaks and other websites that published hacked Clinton campaign emails may have been facilitated through a middleman.
"We assess they used some kind of cut-out," Comey said in response to a question. "They didn't deal directly with WikiLeaks, in contrast to DCLeaks and Guccifer 2.0."
Comey said Russia still poses a threat to the integrity of the American electoral system.
"One of the lessons they may draw from this is they were successful because they introduced chaos and division and discord and sowed doubt about the nature of this amazing country of ours and our democratic process," Comey explained.
Comey also said evidence suggests that the goal of Russian interference was to help Donald Trump defeat Hillary Clinton.
"They wanted to hurt our democracy, hurt her, help him," Comey said. "I think all three we were confident in at least as early as December."
National Security Agency Director Admiral Mike Rogers testified alongside Comey.
Prior to Comey's acknowledgement of an investigation Monday, President Donald Trump tweeted that concerns his team had Russian ties were overblown.
https://twitter.com/realDonaldTrump/status/843779892776964097?ref_src=twsrc%5Etfw&ref_url=http%3A%2F%2Fwww.talkmedianews.com%2Fwhite-house%2F2017%2F03%2F20%2Fcomey-confirms-fbi-investigating-potential-links-russia-trump-campaign%2F
https://twitter.com/realDonaldTrump/status/843813078076719107?ref_src=twsrc%5Etfw&ref_url=http%3A%2F%2Fwww.talkmedianews.com%2Fwhite-house%2F2017%2F03%2F20%2Fcomey-confirms-fbi-investigating-potential-links-russia-trump-campaign%2F
This article is republished with permission from Talk Media News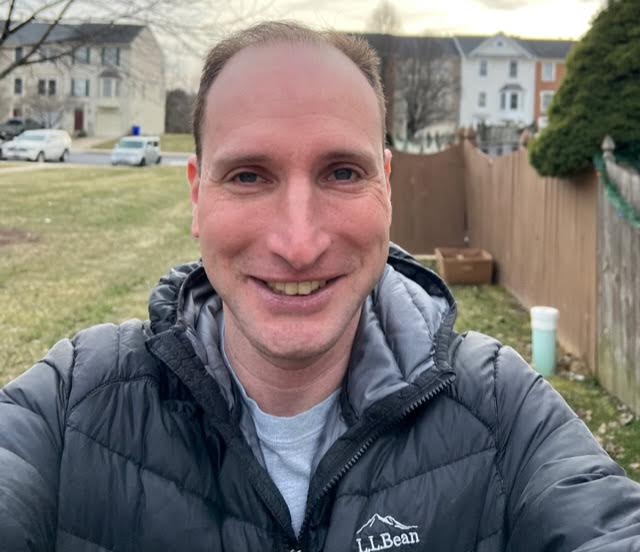 Bryan is a freelance political journalist who has extensive experience covering Congress and Maryland state government.
His work includes coverage of the election of Donald Trump, the confirmation hearings of Supreme Court Justice Brett Kavanaugh and attorneys general William Barr and Jeff Sessions-as well as that of the Maryland General Assembly, Gov. Larry Hogan, and the COVID-19 pandemic.
Bryan has broken stories involving athletic and sexual assault scandals with the Baltimore Post-Examiner.
His original UMBC investigation gained international attention, was featured in People Magazine and he was interviewed by ABC's "Good Morning America" and local radio stations. Bryan broke subsequent stories documenting UMBC's omission of a sexual assault on their daily crime log and a federal investigation related to the university's handling of an alleged sexual assault.