Clean energy standards cleared for final Senate vote
By Bryan Renbaum
For MarylandReporter.com

The Maryland Senate is moving forward on a proposal to increase the number of clean energy jobs in the state, despite objections that it will cause higher electricity costs.
The bill also generated some trash talk because some of those "clean" energy jobs could be at trash incinerators that generate power.
The bill, SB921, sponsored by Senate Majority Leader Catherine Pugh, D-Baltimore City, would increase the annual percentage requirements for Tier 1 solar and non-solar energy requirements.
On Tuesday, the Senate gave preliminary approval and shot down Republican amendments related to costs and details of the energy classifications.
Tie vote on trash burning
One amendment — to eliminate garbage incinerators from Tier 1 classification — nearly passed, but was defeated in a tie 22-22 vote.
Sen. Michael Hough, R-Frederick, said allowing incinerators to remain the in the same category as wind and solar power is a contradiction in terms.
"If this bill is about bringing jobs and cleaner air, then I have an amendment that will make this bill ever better and it rights a wrong that was done a while ago," Hough said. "Unfortunately, one of the things that was included, or has been included in the past, as a Tier 1-is something that is not clean, that is in fact is very dirty-that we are subsidizing, and that is trash incinerators."
The bill will result in higher electricity costs for consumers.
For an average residential customer who uses about one megawatt hour per month, monthly price increases as a result of the bill would peak in 2020, with an impact between $.77 to $3.06 hour. Statewide, it could cost as much as $86 million to consumers in 2019.
The Department of Legislative Services, which provided the forecasts, gave a range because forecasting environmental credit prices is difficult because the markets for them are influenced by factors like labor costs, technology costs, permitting costs, potential future environmental regulations and others.
Serafini and Pugh debate costs
"One of the questions that we have on this, before I get too deep into it, is that this is going to possibly raise some energy expenses to both individuals and corporations, is that a fair statement," Sen. Andrew Serafini, R-Washington, asked Pugh.
Pugh denied that was the case, but Serafini persisted.
"The information we were given is this may increase the monthly expense for most utility users by 77 cents to as much as $3 a month," Serafini said.
Pugh again denied Serafini's claim and said the bill's fiscal note projects smaller increases.
"If you read the fiscal note as it relates to this piece of legislation, it talks about the possibility of [an increase of] 58 cents by 2020," Pugh said.
However, Pugh did acknowledge that projected costs could exceed that amount and addressed those concerns by stating that the Public Service Commission has to right to contain potential cost increases that could occur as a result of the legislation.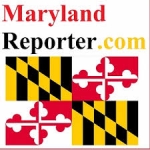 MarylandReporter.com is a daily news website produced by journalists committed to making state government as open, transparent, accountable and responsive as possible – in deed, not just in promise. We believe the people who pay for this government are entitled to have their money spent in an efficient and effective way, and that they are entitled to keep as much of their hard-earned dollars as they possibly can.