Can Biden unite the country? Maryland's lawmakers weigh-in
President-elect Joe Biden (D) addressed the nation on Saturday evening (Screenshot)
@BryanRenbaum
In about two-and-a-half months President-elect Joe Biden will assume leadership of a deeply divided America.
It appears that the former vice president will win a decisive victory in the electoral college, but his opponent, President Donald Trump, received more than 70 million votes and is mounting legal challenges in Pennsylvania and Michigan and in several other states where the margin of victory was very close and several states are undergoing recounts.
Trump's claims of massive voter fraud thus far appear to be without merit according to legal and political analysts. But the president has nevertheless signaled that he has no intention of conceding just yet and is considering holding more rallies to state his case. And many of his supporters are mounting demonstrations and echoing his claim that the election was rigged.
In a speech on Saturday night Biden pledged to unite country and be a president for both Democrats and Republicans. But will he be able to? And how will he manage to gain the trust of tens of millions of Trump voters?
"The best way possible is just to guarantee the 70-plus million people that it was a fair and honest election. And I don't think right now that looks to be possible," Del. Brian Chisholm (R-Anne Arundel) told MarylandReporter.com on Monday.
Chisholm added: "I think there's a lot of people that have a lot doubt about what really happened. There's a lot of irregularities. There's a lot of inconsistencies. Maybe time will heal it all. And maybe his (Biden's) actions could help unite the country because lords knows we need a lot more uniting than dividing."
Sen. Johnny Ray Salling (R-Baltimore County) said he is hopeful that Biden can unite the country.
"He does make the statement. He does bring across what his agenda is and his plan. And I think it does have a lot of validity. It does build a foundation for him as he goes forward. I don't know how much of a difference he can make when our country has been divided for such a long time…But I'm hoping we can unite as a country and as a people. It hurts me to see how divided we are."
Sen. Cory McCray (D-Baltimore City) said Biden "can definitely unite the nation in reference to making sure that urban jurisdictions are as equally looked out for as rural jurisdictions."
McCray credited 2018 Georgia Democratic gubernatorial candidate Stacey Abrams for Biden's strong showing in that state. Biden leads Trump by more than 10,000 in votes in Georgia. If Biden prevails he will be the first Democrat to win the Peach State in a presidential election since Bill Clinton in 1992. McCray noted that black voters-particularly black women-helped propel Biden to victory in many swing states. The Trump campaign has asked for a recount in Georgia and several other states that Biden narrowly won.
McCray refuted Trump's claims of election fraud.
"I think that Trump's claims in reference to election fraud are a disservice to all of those people that went out there and got the incoming president across the finish line. There is no problem challenging what we have in front of us. I think we all can do that. But the reality is that democracy has happened. The people have spoken. And we need to get to work."
Biden won deep-blue Maryland with more than 63% of the vote. He even flipped traditionally red counties such as Frederick and Anne Arundel. Republican Gov. Larry Hogan has refuted Trump's claims of voter fraud and has called on the president to concede the race.
As of Monday morning Biden has 279 electoral votes and Trump has 214 electoral votes. Four states have yet to be called. Biden leads in Georgia and Arizona. Trump leads in North Carolina and Alaska.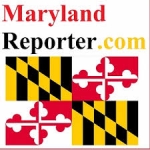 MarylandReporter.com is a daily news website produced by journalists committed to making state government as open, transparent, accountable and responsive as possible – in deed, not just in promise. We believe the people who pay for this government are entitled to have their money spent in an efficient and effective way, and that they are entitled to keep as much of their hard-earned dollars as they possibly can.