Businesses fight bill to require paid sick leave
Sen. Catherine Pugh and delegates back her bill to require paid sick leave.
By Rebecca Lessner
For MarylandReporter.com
One of the most intense battles that business will fight in the Maryland legislature this year began Tuesday as the Senate Finance Committee took up Sen. Catherine Pugh's bill to require many businesses to offer paid sick leave.
Advocates for the Maryland Healthy Working Families Act (SB 40) stressed the positive benefits for workers and their families while businesses described the negative impact on their productivity and costs.
Construction workers and the service industry are most likely to be affected by the bill, as in 2014 "only 40% of service workers and 38 percent of construction workers in the private industry received paid sick leave," the Department of Legislative services wrote in its analysis.
The bill states that businesses with more than nine employees must enact a paid-sick leave policy. Workers will be able to earn one hour of paid sick and safe leave for every 30 hours worked, and will be able to use up to 80 of those hours every year. Ideally, this bill would allow employees paid time off to recover, being able to come back to the workforce healthy and more productive.
However, business owners are feeling targeted by the bill. Calling it insensitive to the employer community. Panels testifying at the Senate and Finance committee on Tuesday repeatedly referred to Senate Bill 40 as a "one size fits all" bill, stressing that businesses cannot be "cookie cut" in requirements on sick leave.
Business: adding leave could cost jobs
The National Alliance for Small Business panel brought up a study done in New Jersey on a similar bill, bringing up three points. Businesses will be paying workers to take paid sick leave, along with loss of production, and new paperwork or record keeping costs. The NAFSB said the study showed "25,000 jobs would be lost in 10 years, with 58 percent of those coming from small business."
The fiscal note also echoed these three concerns on SB40, saying "The Maryland Association of Counties notes providing earned sick and safe leave to essential personnel may strain response systems, overburden other employees, and create additional overtime expenses for local jurisdictions."
Bruce Bereano, lobbyist for the Alliance for Construction Excellence, feels that employees are going to take advantage of the sick days, using them for paid vacation days in addition to vacation days they are already receiving.
"This bill is not about sick leave, this bill is about paid time off from work." Bereano said. "Why should you be able to carry over 56 hours of your sick leave to the next year?"
Andrew Porter, chairman of the Alliance for Construction Excellence, asked that the bill exempt the construction industry entirely.
Many businesses feel that they will be paying double, once for the sick employee and again for the employee who is brought in to cover the empty shift. These are extra costs that many business owners are not equipped to pay, they said.
"This bill is about money coming from the employer, because that's who's going to have to pay for it. Either with layoffs or higher prices." said Jeff Zellmer on behalf of the Maryland Retailers Association. "We just had the increase on minimum wage, and it progresses each year, it just keeps going up and up. We can't afford these costs right now. Maryland hasn't pulled out of the recession, we're still fighting it, at least not in the retail industry, we are not there."
Sen. Joanne Benson, a Prince George's County Democrat, said, "I work with parents who are hanging by their fingernails, and they have to send these little children to school, sometimes sick. Even the parents have to go to work, and they're sick. How should we handle that? You all are saying this is about the business, but what about the children?"
Adding leave could make state healthier
Those in favor of SB 40 said that it will dramatically improve Maryland health, keeping sick kids home with parents and out of schools, while also keeping sick workers out of the community, risking infection to consumers and other workers.
"Paid sick leave is more than a labor issue, it's an health issue." said Dr. Xaviour Walker of John Hopkins Bloomberg School of Public Health. Dr. Walker has dealt with outbreaks of Influenza, whooping cough and other infectious diseases in the past year, all of which he believes could have been prevented. Parents are sending their children to school sick, because they cannot afford to take time off to stay at home and care for them, he said.
Food service industries have laws in place to prevent sickness from spreading through food contamination.
"Allowing employees to work while sick is in violation of Marylands food code." said Melvin Thompson, representative of the Restaurant Association of Maryland. "Comar 10.15.03.14 requires employers to insure that employees who exhibiting symptoms of being sick do not work with food, utensils, or equipment."
Thompson feels that the restaurant industry is vastly different than the industries this bill targets, and that "this legislation assumes that all Maryland employers can easily adapt their operating practices to comply with the proposed mandate." He said his industry could not generate enough revenue to cover the costs of "paying for two" employees at once.
Businesses bring up additional costs
Executive Vice President Steve Weissenberger of the Mechanical Contractors Association of Maryland feels that construction already has health packages in place that sufficiently cover employees. His company alone "exceeds $100,000 per employee, per year" in benefit packages.
Weissenberger said the bill has "good intentions with bad results," limiting the ability of an employer to run his or her business with government involvement. He feels additional costs may cause businesses to lay off employees above the ten-employee cut off outlined in the bill.
"This bill will discourage additional employment and force employers to consider alternate forms of employment … In my view this bill discriminates against employers with greater than 9 employees."
Committee to consider changes
Pugh, the sponsor of the bill, listened to all the panels, and said the committee's workgroups would take the concerns into consideration.
Currently under Maryland law, private sector employers are not required to provide employees with paid or unpaid sick leave. Under the Federal Family and Medical Leave Act of 1993 (FFML), 12 weeks of unpaid leave is granted to employees who have been employed for a years time, however employers covered under FFML are typically larger businesses with 50 employees or more.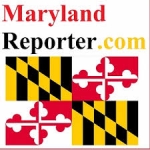 MarylandReporter.com is a daily news website produced by journalists committed to making state government as open, transparent, accountable and responsive as possible – in deed, not just in promise. We believe the people who pay for this government are entitled to have their money spent in an efficient and effective way, and that they are entitled to keep as much of their hard-earned dollars as they possibly can.