Budget stalemate persists as Senate and House fail to compromise
NEW VIDEO AT BOTTOM
By Justin Snow and Len Lazarick
Justin@MarylandReporter.com
Len@MarylandReporter.com
It's called Sine Die — without a day — but it actually might be doomsday, with budget cuts substituting for the tax hikes House and Senate refuse to agree on.
With the end of the legislative session 10 hours away, members of the Senate and House of Delegates met again and decided not to compromise.
"We're kind of as far along as we can get," Warren Deschenaux, the legislature's fiscal chief,
told the conferees. Both chambers had already passed a budget that included cuts that would happen only if they failed to agree on revenues.
Frustration seems rampant in both chambers as the deadline approaches. Before the Senate broke for lunch on Monday, Senate President Mike Miller said differences between the two bodies were a "question of philosophies, not personalities."
Members of the Senate have expressed discontent at the unwillingness of members of the House to meet the Senate halfway on various revenue issues.
"We just feel from a good faith perspective we've gone a lot toward them," Sen. Edward Kasemeyer, D-Baltimore County, told the Senate. Kasemeyer said that those concessions have not been reciprocated. Kasemeyer reiterated his position to the House members an hour and half later.
"I think we've made a huge compromise on the rates," said Sen. Jim Robey, a budget subcommittee chairman.
House Majority Leader Kumar Barve said the House had already conceded on the shift of teacher pension costs to the counties.
Speaking to reporters before heading to a meeting with members of the administration, Miller encouraged Gov. Martin O'Malley to get involved rather than propose nonstarter ideas at this late date. Miller said if O'Malley wants to move the state forward he can "roll up his sleeves and get to work just like the rest of us."
"Unless we have an agreement we're prepared to let the body adjourn without having a budget agreement," Miller stated.
The General Assembly is constitutionally required to balance the budget. If an agreement is not met by midnight tonight the legislative session will have to be extended for the first time since 1992.
House digs in
Members of the House disagree with the assertion that they have not compromised and blame the inability to reach an agreement on a gambling bill supported by Miller and some senators.
At an unscheduled press conference, House Speaker Michael Busch said if senators "are more concerned about the obsession with gaming" than passing a balanced budget they can wear that when they go home to their constituents.
With hours to go, a visibly irritated Busch said the House was ready to move forward with the budget and called on the Senate to join them.
O'Malley urges compromise
O'Malley followed Busch at the press conference, stating that the "clock is ticking" on a budget agreement.
The governor has expressed support for the House version of the tax hikes, which more closely resembles the plan he originally proposed. O'Malley said it would be difficult for the General Assembly to pass a budget before midnight.
"We are all elected to serve in an arena of compromise," O'Malley stated.
Here's a video of Busch and O'Malley speaking to reporters about the stalemate.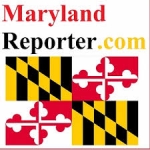 MarylandReporter.com is a daily news website produced by journalists committed to making state government as open, transparent, accountable and responsive as possible – in deed, not just in promise. We believe the people who pay for this government are entitled to have their money spent in an efficient and effective way, and that they are entitled to keep as much of their hard-earned dollars as they possibly can.