Album Review: Westside Gunn's "10"
Friday was a big day for music, with releases from Rihanna, Smino, BabyTron, SZA, Fousheé, Baby Keem, and much more, providing the world with some great new tracks.
Here, I'll be digging deeper into one of my favorite projects released Friday, Westside Gunn's "10".
Background
Having pushed back the highly anticipated "Michelle Records" album to a future date, Buffalo native Westside Gunn released what is believed to be the final installment of his Hitler Wears Hermes series, simply titled "10".
For such a problematic title (though meant to be a synonym for "Devil Wears Prada"), this series is responsible for 9 incredible projects, with the 10th being sent out into the world just this past Friday.
The album begins with a spoken word introduction from one of Gunn's frequent collaborators, AA Rashid, over a beat produced by none other than legendary producer and hip hop mastermind RZA of the Wu-Tang Clan.
Conductor Williams, Denny LAflare, Swizz Beatz, The Alchemist, and Pete Rock are among the other producers on the album.
Similar to his other releases, Westside Gunn enlists a large amount of artists to provide features on this album, in which everyone from A$AP Rocky to Robby Takac of the Goo Goo Dolls makes an appearance.
Worst Tracks
Westside Gunn has been one of the most consistent artists of the past few years, therefore it is rare to find a "bad" track of his.
In my opinion, the only track from this album that I would put in this category would be the first track (excluding intro), FlyGod Jr, where Gunn seems uninspired and out of his element, not accustomed to trap beats, which leads to an interesting experience to say the least. Doe Boy's feature on this track is all that is worth listening to for me on this song, but Gunn is able to rebound instantly with the rest of the album.
Best Tracks
Peppas (ft. Black Star)
Yasiin Bey (FKA Mos Def) and Talib Kweli, one of the most legendary duos in both hip hop history and music history, Black Star, tear this Conductor Williams-produced beat up as expected from a group of their caliber, and Westside Gunn matches their energy with a great verse of his own.
There isn't much else to say but that this song is amazing. Between this and Switches on Everything, it's one of my number one favorites on this project.
BDP (ft. Rome Streetz & Stove God Cooks)
A Conductor Williams beat plus Westside Gunn will always be a cheat code of sorts.
The combination of these two frequent collaborators with Griselda signees Rome Streetz and Stove God Cooks makes for a dark, gritty cut for the hip hop heads out there, and even includes a sample of Montell Jordan's "This Is How We Do It" in the middle of the track, believe it or not.
This is the classic raw, grimy, Griselda sound that got them famous, and it has yet to fail.
Switches On Everything (ft. Run The Jewels & Stove God Cooks)
This one provides an excellent beat, two of the greatest verses of the year from Run The Jewels (Killer Mike & El-P), a catchy hook from Westside Gunn, and the dynamic duo of him and Stove God Cooks. All of these combine for one of my favorite songs on this project, and probably one of my favorites of the year as well. This is one of the songs you just can't do justice with words, and I invite any to give it a listen.
Red Death (ft. Benny the Butcher, Stove God Cooks, Rome Streetz, Armani Caesar, Jay Worthy, Conway the Machine & Robby Takac)
In my mind, this is the perfect way to end an album, and likely series of albums, especially a series this great.
A 10 minute, 22 second posse cut featuring verses from Benny the Butcher, Stove God Cooks, Rome Streetz, Armani Caesar, Jay Worthy, Conway the Machine, and Gunn himself, as well as background vocals from Robby Takac of the Goo Goo Dolls, creating a very unexpected but awesome collaboration.
The bars on this cut are out of this world, with everyone from Victor Oladipo to Shawn Michaels to Jeff Van Gundy gets incorporated in some form. DJ Drama closes this one out with one of his legendary catchphrases to signify that the album is over, a perfect way to end a phenomenal run of 10 albums for the FLYGOD himself.
Score: 8.5/10
(Feature image is album photo)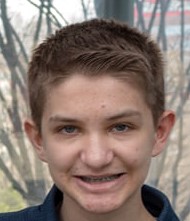 An avid record collector, Atlanta-based Hip Hop producer, and overall music fanatic who believes Record Store Day should be acknowledged as a federal holiday. This blog will feature album reviews and artist profiles, as well as showcase which artists are "up next", giving readers a look at their work before they make it big. A 16-year-old high school student, Dylan hopes to provide his thoughts on music both new and old, and invites you to witness it all.