6 Things To Keep In Mind While Buying Vape From Online Shop
As more and more people turn to vaping instead of traditional tobacco use, the demand for vape products continues to grow. And while brick-and-mortar stores may offer a limited selection, shopping for vape products online can provide a new world of choices. From e-liquids of all flavors and nicotine strengths to large and small devices, a vape shop online offers a wide range of options for any vape. But before diving in and making a purchase, it's essential to know how to navigate the world of online vape shopping to ensure a satisfying and safe experience.
Why Are People Moving Towards Buying Vape Online?
As the prevalence of vaping continues to rise, more and more people are turning to the internet to purchase their vaping supplies. One reason for this shift is the convenience that buying online provides. Customers can shop from the comfort of their own homes and have their orders delivered right to their doorstep. Additionally, online retailers often offer more products at competitive prices than brick-and-mortar stores. Another factor is the broader selection of flavors available for purchase online. With so many enticing options for customization, it's no surprise that consumers are gravitating towards online shopping for their vaping needs.
1. Quality
When buying vape online, quality is one of the critical factors to keep in mind. With so many options available, it's easy to get distracted by flashy ads and colorful packaging. However, it's important to remember that the product's quality matters. High-quality vape products will not only provide a more enjoyable experience, but they will also be safer to use. Look for online shops that are transparent about manufacturing processes and use only high-quality ingredients. It's also a good idea to check reviews and ratings from other customers before purchasing. With a bit of research, you can ensure you buy the best quality vape products for a satisfying vaping experience.
2. Authenticity
When buying vape from online shops, authenticity is the most important thing to look out for. With so many online options, it can be easy to fall prey to counterfeit products or knock-offs, which pose potential risks and lead to a bad vaping experience. Authenticity ensures that the product you receive is genuine and has undergone quality testing, providing you with a safe and enjoyable vaping experience. It's essential to research the seller and their reputation before making a purchase and to look for any certifications or seals of authenticity. Overall, investing in authentic vape products can go a long way in ensuring an enjoyable and safe vaping experience.
3. Price
When shopping for vape products online, price is something to remember. With so many choices available, it can be tempting to choose the cheapest option. However, it's important to remember that lower prices may mean lower-quality products. It's also important to pay attention to shipping costs and potential taxes that may inflate the price. Be sure to research and read reviews to find the best balance of quality and affordability.
4. Brand Reputation
Brand reputation is an essential factor to consider when purchasing vape products online. With so many options available, it is crucial to choose a brand that is reputable and trustworthy. A strong brand reputation ensures that the products sold meet specific quality standards, are safe for use, and are manufactured ethically. Choosing a renowned brand with a good reputation in an industry that is still largely unregulated can give you peace of mind that the products you are buying are of high quality and safe to use.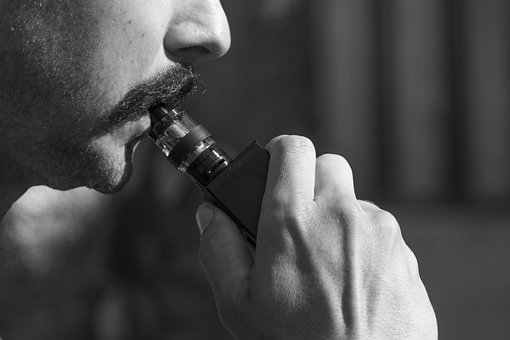 5. Customer reviews
As the vaping industry continues to grow, more and more online shops are popping up. But with so many choices available, how do you know which ones to trust? One crucial factor to consider is customer reviews. Reading through reviews from previous customers can give you insight into the quality of the products and the level of customer service provided by a particular shop. It's important to remember that not all reviews may be honest or accurate, so take the time to read through various reviews and use your best judgment. When buying vape products online, customer reviews can be a helpful tool in making an informed decision.
6. Shipping and delivery options
When buying vape products online, shipping and delivery options should be considered. The last thing you want is to wait weeks for your order to arrive or receive it damaged. Many online shops offer various shipping and delivery options, so finding one that suits your needs is essential. Consider factors such as shipping speed, cost, and packaging protection. Some shops may even offer free shipping or expedited options for an added fee. Don't forget to also check for a returns policy in case you receive a defective or incorrect item.
Things To Be Careful Of Before You Start Vaping
Before you start vaping, there are a few things you should be careful of to ensure a safe and positive experience. First and foremost, it's essential to understand that vaping is not without risks. While it may be marketed as a safer alternative to smoking, vaping still delivers nicotine and other potentially harmful chemicals into the lungs.
Additionally, there is a lack of long-term research on the effects of vaping, so it's essential to proceed with caution. Before you start, always purchase quality products from reputable sources and read up on proper usage and maintenance. It's also important to understand and follow any local regulations and guidelines regarding vaping.
So it is safe?  WebMd.com says this: "In the U.S., several people have died and hundreds had lung injuries linked to vaping. Many used marijuana products, but not all. Until we have the answers, the CDC says:
Youths, young adults, and pregnant women shouldn't vape.
If you don't vape, don't start.
If you vape, don't buy devices or liquids off the street.
Don't change a vaping device or add anything to it that the maker didn't intend."
Summing It Up!
In conclusion, buying a vape from an online shop can be convenient and cost-effective if you consider certain factors. Always ensure the compliance of the brand and the seller with regulations surrounding e-cigarettes. Check for authentic products, read customer reviews, and research the vaping device before purchasing. Understanding how to use your vape device safely and responsibly is essential, including proper storage, maintenance, and handling of lithium-ion batteries. With a vast array of products and flavors, the explorative vaper can try new techniques like the ghost vape trick. With careful attention to detail and due diligence, you can make the right choice and enjoy the vaping lifestyle fully.