Who will replace Rep. Donna Edwards?
Congressional District 4 as of 2011, by the Maryland Department of Planning.
By Glynis Kazanjian
Glynis@MarylandReporter.com
Tens of thousands of Democratic primary votes are up for grabs in the Anne Arundel portion of Maryland's 4th Congressional District race. But it is up for debate whether those votes will play a major role in the outcome of the primary election next year.
The 4th Congressional District, which was reconfigured during Maryland's 2011 redistricting process, used to be home to voters in parts of Montgomery and Prince George's Counties where Democrats had significant representation in both counties.
Today, the District represents 264,000 Democrats in Prince George's and 46,000 Democrats in Anne Arundel.
While political strategists agree voters in Anne Arundel cannot be ignored, one expert in the field says the race is primarily about Prince George's — where 85 percent of the District's Democratic voters live.
The primary election, which is scheduled for April 5, 2016, is seen as the defining election for this congressional district where Democrats outnumber Republicans more than 4 to 1.
"Anne Arundel County has about 15 percent of the vote," said Mike Morrill, a veteran Democratic strategist and former campaign manager to U.S. Sen. Barbara Mikulski. "They are going to have some influence, particularly if it's a close race. But at the moment I would say they aren't the determining factor, they are the secondary factor."
Five Democratic candidates have so far surfaced to replace U.S. Rep. Donna Edwards, who is vacating her seat to run for retiring U.S. Sen. Barbara Mikulski's seat.
Former Lt. Gov. Anthony Brown, who lives in Prince George's, Del. Dereck Davis, Prince George's, Del. Joseline Peña-Melnyk, Prince George's and Anne Arundel, former Prince George's State's Attorney Glenn Ivey and former Prince George's County Council member Ingrid Turner have said they will run.
"You want to appeal to Anne Arundel, but you want to solidify your Prince George's County base first because that's where you're going to take the majority of the votes," Morrill said.
But Prince George's vote could be split
Ivey campaign volunteer Susan O'Brien, who managed a county council campaign that overlapped in District 4, said she believes Anne Arundel voters will make a difference in the election because multiple candidates could easily split the vote in Prince George's.
"I feel the one who campaigns the hardest and wins the most voters in Anne Arundel can absolutely make the difference in a very divided Prince George's voting," said O'Brien, who lives in the Anne Arundel portion of District 4.
In 2014, O'Brien's candidate Patrick Armstrong, D, garnered 47 percent of the vote in a district where Republicans and Independents made up 64 percent of the electorate.
"Even though people think District 4 [is] Prince George's County, that mindset needs to change," O'Brien said. "I am adamant that this part of District 4 count."
Terry Speigner, the Prince George's County Democratic Central Committee chairman from 2008 to 2014, said he believes Anne Arundel Democrats will be a factor, but the message to voters will be different.
"They are totally different breeds of Democrats," Speigner said. "Anne Arundel is more of a conservative county."
Seventy percent of District 4 Prince George's Democrats are black, while 86 percent of District 4 Anne Arundel Democrats are white and considered to be more affluent and more conservative.
Since June 2014, Democratic Party voter registration has dropped by 6 percent (-16,796) in Prince George's while unaffiliated voter registration increased over 200 percent , from 10,356 to 31,820, according to data from the State Board of Elections.
Republican Party registration decreased in Prince George's by 6.5 percent (1,193).
Anne Arundel saw a 5 percent (1,274) increase of unaffiliated voters, while Republican registration increased 2 percent (1,151) and Democratic registration changes were nominal.
No frontrunner yet, politicos say
Ivey had an impressive first quarter fundraising total, and Brown enjoys statewide name recognition, but political experts say it is still too early to determine a frontrunner in the race, because the race is still wide open.
"The [candidate] field has not been completely defined yet," said Speigner. "I'm getting text messages and phone messages from people all the time about their interest in running in this race."
Names that have been floated as possibly still joining the race include:  Prince George County Sen. C. Anthony Muse, Prince George's Delegates Kriselda Valderrama, Geraldine Valentino-Smith, Michael Vaughn and Jay Walker, Prince George's County Councilwoman Andrea Harrison, former Prince George's County Del. Melony Griffith, former U.S. Congress District 4 candidate Warren Christopher and Dr. Alvin Thornton.
"There are still a lot of things to shake out in this race before we know the final field," Morrill said. "Until we do know that and until we see what other candidates do in terms of long-term fundraising, it's still too early to declare frontrunners."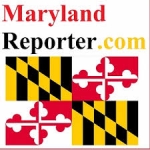 MarylandReporter.com is a daily news website produced by journalists committed to making state government as open, transparent, accountable and responsive as possible – in deed, not just in promise. We believe the people who pay for this government are entitled to have their money spent in an efficient and effective way, and that they are entitled to keep as much of their hard-earned dollars as they possibly can.