Tracking Your Phone: Legal questions result in plea deals
This is Part Three in a Capital News Service series, "Tracking Your Phone." It examines the use of cell phone simulators to track phones, a practice employed by local and state police but veiled in secrecy. 
By Courtney Mabeus
Capital News Service
When a Prince George's County public defender questioned whether U.S. Marshals, accompanied by county police, had used a cell site simulator to locate his client in a Laurel apartment in January 2015, his response was a plea deal.
Assistant Public Defender Ricke said it looked to him like the marshals had picked Stephon Summers "out of thin air."
Summers is serving seven years for violating probation in addition to a concurrent five years for a weapons violation he was charged with when police found him in January 2015. Without the plea, he faced up to 25 years, Ricke said.
The Capital News Service investigation reveals that sometimes prosecutors have decided to offer plea deals in otherwise strong cases rather than disclose the use of cell site simulators.
"That's something that law enforcement has to account for, that they're putting secrecy ahead of public safety," said the ACLU's David Rocah. "You cannot say that these things are critical to public safety and then sell out public safety in the same breath."
Privacy concerns abound
A summary of Annapolis Police's cell phone interceptor program says it "allows the department to locate and apprehend violent offenders, track persons of interest, monitor crowds when intelligence suggests threats; and intercept signals that could activate devices."
Annapolis received a $184,965 Justice Department grant for that program in 2010, according to Governor's Office of Crime Control and Prevention documents.
Little is known about the data local police agencies are gathering and how it is handled.
"If the agency doesn't have a policy in place to delete that data, who knows what they're doing with it?" said Jennifer Lynch, a senior staff attorney with the non-profit Electronic Frontier Foundation.
Brian Owsley, a former federal magistrate from Texas who has researched the technology, said Annapolis' admission "further bolsters that they're big government coming in, they're watching everyone."
Annapolis Police declined to comment.
Some agencies will release policies
Some agencies have been more willing to talk about what they don't do. Maryland State Police said it does not retain third-party data and does not use its devices for crowd monitoring.
Baltimore County and Anne Arundel County both said they don't store any data. Anne Arundel added that it does not intercept the content of communications.
Other police agencies, including those in Anne Arundel, Howard and Prince George's declined or did not respond to interview requests. Sheriff's offices in Prince George's and Harford County also did not respond.
Baltimore City Police's acknowledgement, first reported by The Baltimore Sun, that it had used its StingRay in 4,300 cases going back to 2007 helped fuel a national conversation about the need to balance public safety while protecting bystander privacy.
Baltimore defense attorneys are now seeking additional information about those cases in an attempt to overturn them.
'I wanted to stop the flow of drugs'
Former Harford County Sheriff Jesse Bane said his office conducted internal audits of the device's use and retained only data critical to an investigation. He didn't rule out that other information wasn't kept.
"If we had a series of telephone numbers that were linked to drug dealers, we were going to hang on to those numbers," said Bane, who lost his bid for sheriff in 2014 and now works as the town administrator of Bel Air.
Bane reviewed documents detailing the county's purchase of more than $400,000 in surveillance equipment in 2011, which he approved. The county bought the equipment using a Department of Homeland Security Urban Areas Security Initiative grant, according to the documents.  It spent another $52,000 in June 2014 on equipment upgrades.
The grant is meant to enhance regional preparedness and capabilities against terrorism and other threats in high-risk, high-density areas, according to DHS.
But Bane said the county purchased its equipment to help its drug enforcement efforts. He estimated officers used the equipment—which he said was installed in a vehicle—about once a month. He could not provide specifics regarding how effective the cell site simulator was in locating targets.
"I wanted to stop the flow of drugs into the county as much as I could," Bane said. "It's very difficult to do if you don't have the technology."
Harford County Sheriff's officers worked with the state's attorney's office to draft court orders when they used their cell site simulator, Bane said.
"I wanted to make sure we weren't getting cases dismissed on technicalities," Bane said.
Please read Part 4: Tracking Your Phone: A look into the technology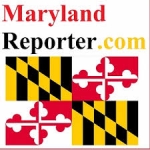 MarylandReporter.com is a daily news website produced by journalists committed to making state government as open, transparent, accountable and responsive as possible – in deed, not just in promise. We believe the people who pay for this government are entitled to have their money spent in an efficient and effective way, and that they are entitled to keep as much of their hard-earned dollars as they possibly can.