Too much, too soon? Elite high school sports put young athletes in a pressure cooker
By EMMA SHUSTER and HANNAH DAVIDSON
The Shirley Povich Center for Sports Journalism | Capital News Service
William Patterson remembers stepping onto the court to play in his first nationally televised game.
All eyes — in the gym and watching via screen — were pressed on the power forward basketball star from Bishop Walsh School, a small Catholic school in Maryland. As a player at Bishop Walsh, a member of the elite National Interscholastic Basketball Conference (NIBC), his games were seen on ESPN cable networks and ESPN+.
"I'm not even gonna lie, that experience was nerve-wracking," Patterson recalled.
Pressure is a constant at many levels of youth sports. The rise of elite teams and leagues has raised the stakes for young players. More are dealing with anxiety as they cope with their own goals and the expectations of coaches and parents.
The effects of pressure
Greyson Chappel, a 17-year-old baseball player, faced the pressures of elite sports firsthand.
The right-handed pitcher stepped onto the mound at a camp in Missouri in summer 2021. He attempted to fire off his signature fastball, but instead the ball flew toward the dugout. Fear overtook his 6-foot-8, 225-pound frame.
Chappel met with a therapist a few weeks later and soon was diagnosed with performance anxiety.
About 30 percent of female college athletes and 25 percent of male college athletes suffer from anxiety, yet just 10 percent seek help from a mental health professional, The American College of Sports Medicine said in an August 2021 news release.
Chappel, who plays for De Soto High School in Kansas and the Indiana Prospects National Team, worked for several months to overcome his anxiety. But he also considered quitting baseball altogether.
"I didn't want to be fragile, right? Like I've never been looked at as fragile, and I didn't like that. And so I had to have that conversation with them where I was like, don't treat me as fragile," Chappel said.
Sports psychiatrist David McDuff said this is common for athletes of Chappel's age.
"You'll see some individuals just get sick and tired of their life being way too sports-centered, and they'll burn out, and they drop out," McDuff said.
Chappel spent countless hours in therapy sessions, holding tight to his love for the game and hoping to return to form. Eventually, the Miami University commit made his way back to the mound.
"It was better than Christmas day," Chappel said. "Just being able to feel like I accomplished it… I struck people out, and I mean that's just — I'll never have that feeling again. Just the relief that came over me, like, OK, I've endured the long days … I'm back."
Tyler DeSue, a former quarterback for the University of Maryland, made a different decision. He ended his football career in the spring of 2020 due to burnout.
DeSue injured his elbow in high school but continued to play through the pain. He felt pressure to continue improving his game.
However, his pain worsened when he reached Maryland, and he noticed a toll on his mental health. But DeSue, who lives in Virginia Beach, Virginia, did not know how to open up to his family, friends, coaches and teammates.
"[Mental health] is just seen as a weakness," DeSue said.
DeSue finally began to share his anxiety with those close to him and started going to therapy. He soon realized that he might be happier without football.
"I loved Maryland so much that it was hard for me to step away," DeSue said.
Like Chappel, DeSue remains content with his decision.
"I feel like I've always tried to be myself, but I feel like now I'm unapologetically like myself," DeSue said.
Behind the scenes
Daniel McMahon, the principal of traditional basketball powerhouse DeMatha Catholic High School in Hyattsville, Md., has declined multiple offers for the school to join NIBC in part because of the pressure athletes can face — the same pressure that Patterson felt in his first nationally televised game.
The NIBC is an elite basketball league comprising 10 high schools around the country, with multiple All-Americans on its rosters and plans to further expand.
"I began to wonder really how any high school student that has that kind of success, that kind of promise — how did they survive mentally," McMahon said.
Rashid Ghazi, the commissioner of the NIBC, argues that such pressure drives young athletes.
"It's no different than if you asked a question about a kid who wants to go to Juilliard and study ballet or a kid who decides to pack their bags up and move to L.A. because they want to become an actor or an actress at a young age," Ghazi said.
The league currently leaves mental health programs up to each school, Ghazi said. However, they are working on an "off-the-court" program to teach athletes about subjects including mental health, finance, social media and diversity and inclusion, according to Ghazi.
For athletes at NIBC participant IMG Academy, a boarding school in Bradenton, Florida, a mental health care provider, a clinical sports psychologist and a psychiatrist are available to students on campus. Twelve mental performance coaches regularly work with the athletes.
"We may help mitigate some of the mental health challenges if we're proactive and work with them on different coping mechanisms," IMG director of personal development Duncan Simpson said.
What's next?
Above all, health professionals and program directors emphasized the importance of a healthy environment and support system.
For Dr. Keith Adams, support goes beyond individual school programs. Adams created the CKA Save Project to help student-athletes with motivation, time management, and the ability to help self-advocate.
"We're of the belief that if you provide people with structure, which is simply boundaries, discipline, accountability and support, you can achieve a lot," Adams said.
Licensed clinical professional counselor Parker Tims urged that it is critical to remember that these young athletes are still human and still kids.
"Athletes are people, and this expectation that they're high performing and fit and motivated would mean that they are not susceptible to the same human experience as the rest of us," Tims said.
Medical professionals and directors all stressed that it is the duty of the athlete's coaches, parents and even school staff to ensure the competition stays healthy and that the athlete can access help and ask for it.
"My hope is that in time people will be less scared of it [anxiety]. You know, that like fear of fear itself. That it'll be something people are more aware of and able to work with, so it won't be as limiting an issue it's been," Kaufman said.
Athletes agree. DeSue encourages anyone who might be enduring a similar experience to put their needs first.
"You have to do what's best for you, no matter how it makes anybody else feel," DeSue said. "You can't be happy and make other people happy if you're not working on yourself first."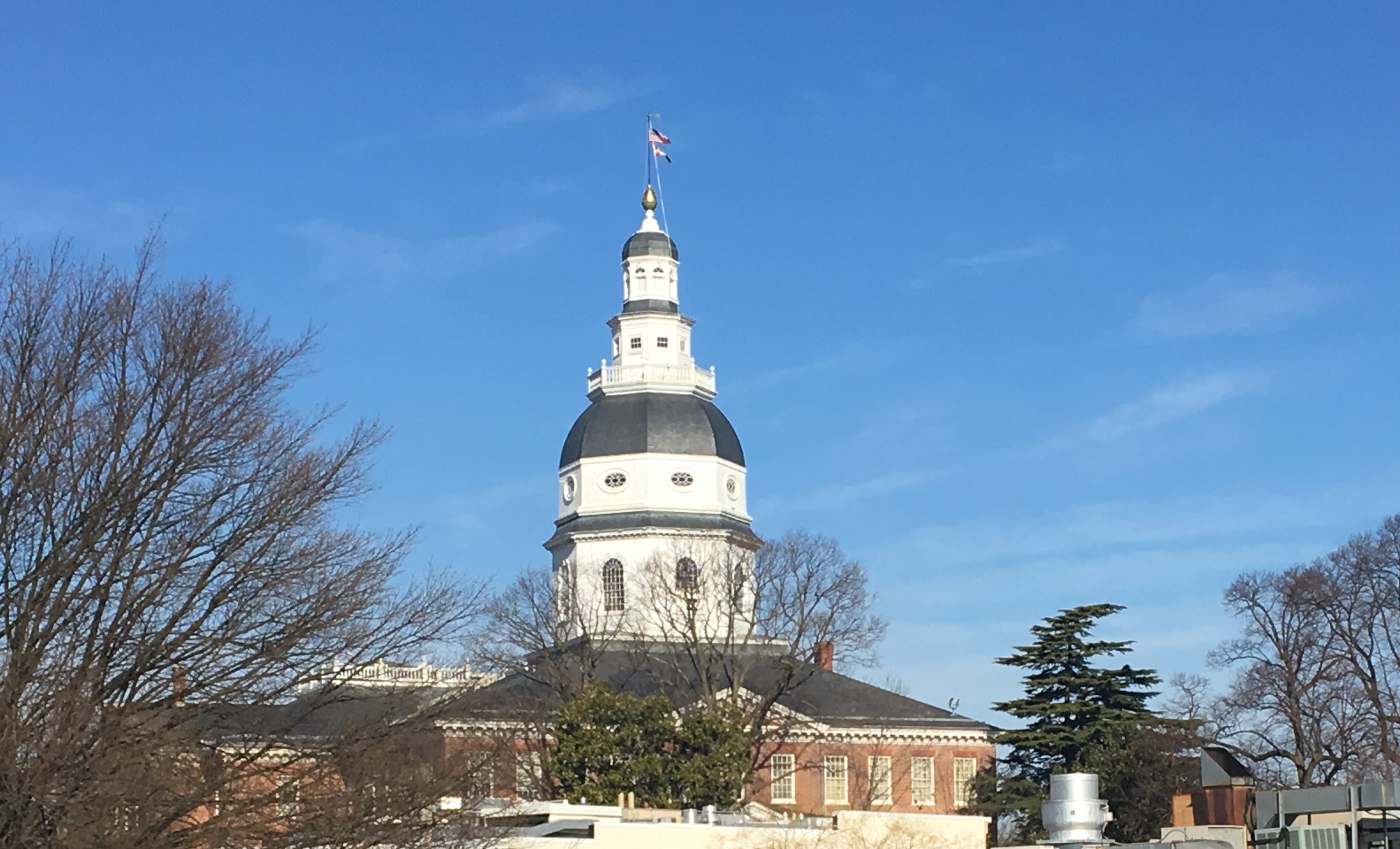 Capital News Service is a student-powered news organization run by the University of Maryland Philip Merrill College of Journalism. With bureaus in Annapolis and Washington run by professional journalists with decades of experience, they deliver news in multiple formats via partner news organizations and a destination Website.