Rick Santorum is strongly considering another presidential bid, and is expected to render an official verdict by June.
Undeterred by his 2012-primary defeat at the hands of Mitt Romney, the former-two-term Pennsylvania senator has been traveling across country speaking to conservative groups, quietly sounding prospective support.
His most notable appearance to date occurred in early March at the annual CPAC (Conservative Political Action Conference) where he proposed that Republicans do a better job of appealing to blue-collar voters, by zeroing in on issues pertaining to the family-and not alienating segments of the electorate who are of lower socio-economic status.
"[When] all we're talking about is cutting taxes for high-income people, it doesn't exactly connect emotionally," said Santorum, as quoted by Salon.com, while simultaneously stressing the contributions of those who work in the manufacturing sector and perform other types of manual labor. "[The party needs] Type-A folks who want to reach for the brass ring-we also need folks who are going to work 9-5, and coach little league."
Santorum suggested that many of the socially conservative- blue-collar- voters who came out to support in him in the primaries, and directly contributed to his victories in states such as: Colorado, Minnesota, Missouri, Alabama, Mississippi etc. opted for a no-show on election day because Romney did not appeal them-thus facilitating Obama's electoral landslide.
And Santorum is pinning his hopes on these Democratic-leaning voters to make the difference for him in 2016.
"If Senator Santorum decides to run for president in 2016, he'll be in a much stronger position than he was in 2012, having the benefit of a longtime number of key senior advisors in place, an organized grassroots team, a base of donors, and the lessons learned from his last run," said Virginia Davis, the communications director for Rick Santorum and his grassroots organization, Patriot Voices. "If Santorum wins the Republican nomination in 2016, he will be formidable against any democratic opponent and is the only (prospective) candidate in the race for president with an accomplished record on foreign policy, economic and social issues."
Davis backed up these claims with specific examples: Santorum was the author and floor manager of the landmark 1996 Welfare Reform bill, which President Clinton signed into law.  He is also the author of the Syria Accountability Act, Iran Freedom & Support Act-which imposed tough sanctions on rogue regimes, and the Partial Birth Abortion Act-which prohibits late term abortions in lieu of a practice many view as infanticide.
While Santorum has many detractors on the left, he is also viewed skeptically by many in the establishment wing of GOP, who believe the party would be better off nominating a less controversial candidate such as Jeb Bush, Chris Christie or even Romney.
Dr. Richard Vatz, a political science at Towson University agrees with this assessment.
"I think that although Santorum had a strong showing in 2012, his loss for re-election in Pennsylvania still signifies a not likely electable presidential candidate," Vatz said.  "In addition, even if the country veers right in 2016, his opposition to same-sex marriage and his religious-right connections and rejection of evolution make too many people think he is a bit kooky, even if they are wrong."
But as for Santorum's concerted efforts to appeal to blue-collar workers, Vatz is slightly more enthusiastic.
"This is a side of Santorum that a Republican nominee might try to emulate, the lack of reflexive anger at Union workers," Vatz added.
Still, he is of the opinion that it will not be enough to help Santorum clench the nomination.
With the election still two years away, and no definitive answers as to which candidates are vying for the nation's highest office, most would agree it is too early to be making bets.
However, since Richard Nixon's historic comeback in 1968, white-blue-collar workers have helped place Republicans in the White House. Among them was Ronald Reagan, who won two electoral blowouts by appealing to this segment of the electorate.
In addition, many of these voters are located in crucial swing states such as Ohio, Michigan and Pennsylvania.
It remains to be seen whether they will rally behind Santorum in sufficient numbers, thus enabling him to follow in the footsteps of Nixon and Reagan.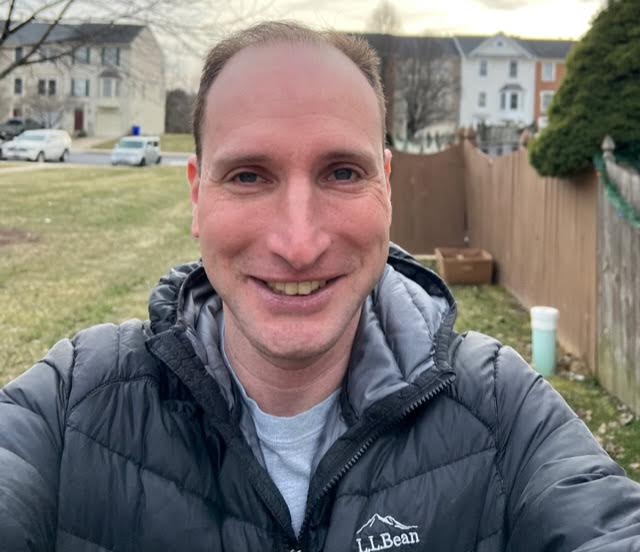 Bryan is an award-winning political journalist who has extensive experience covering Congress and Maryland state government.
His work includes coverage of the election of Donald Trump, the confirmation hearings of Supreme Court Justice Brett Kavanaugh and attorneys general William Barr and Jeff Sessions-as well as that of the Maryland General Assembly, Gov. Larry Hogan, and the COVID-19 pandemic.
Bryan has broken stories involving athletic and sexual assault scandals with the Baltimore Post-Examiner.
His original UMBC investigation gained international attention, was featured in People Magazine and he was interviewed by ABC's "Good Morning America" and local radio stations. Bryan broke subsequent stories documenting UMBC's omission of a sexual assault on their daily crime log and a federal investigation related to the university's handling of an alleged sexual assault.