Report reveals why Va. typically outranks Md. in business climate surveys
By Ilana Kowarski
Ilana@MarylandReporter.com
The Greater Baltimore Committee's latest report reveals that Maryland's tax structure and other corporate regulations are a driving force behind the state's spotty performance on U.S. business climate rankings, which typically rate Virginia as a better place to do business than Maryland.
On average, Maryland placed 27th out of 50 states in national rankings published between 2012 and 2013. But each of the 10 rankings are based on different criteria, so Maryland receives better grades from some ranking groups than others.
The Kauffman Foundation, which supports the growth of entrepreneurs, identified Maryland as the fifth most business-friendly state in the country in 2012, Last month, the Tax Foundation came to a vastly different conclusion, ranking the state as one of the nine worst states to conduct business.
Rankings come to different conclusions
"No two rankings are alike," said Donald Fry, president and CEO of the Greater Baltimore Committee, during his presentation before the House of Delegates Business Climate Workgroup.
GBC is a regional business group aimed at improving the Baltimore region's economic climate. Fry said that delegates should not focus on the state's score on any particular business climate survey but should instead "glean insights" from the consensus of those surveys.
Generally speaking, Maryland gets high marks for its highly educated workforce and gets demerits for its business regulations and its 8.25% corporate tax rate, which is 2.25% higher than that of Virginia.
Fry argued that it was not particularly useful to compare Maryland's ranking to that of other states, since they might have vastly different economic conditions. He urged the workgroup to use the survey data to find solutions, rather than make comparisons.
Delegates concerned about Virginia ranking higher
Del. Jay Walker, D- Prince George's County, disagreed. He said he was concerned that Virginia outranked Maryland in most business climate surveys, since his district is close to Virginia and has experienced an exodus of corporations. Other lawmakers also indicated that they were concerned about Virginia ranking higher.
"I'm not going to compare us to Montana, but I think it's fair to compare us to Delaware and Virginia," said Walker.  "Don't we have to worry about what those other states are doing?"
Fry replied that Maryland lawmakers should not be "obsessed" with rankings, but should instead focus on the reasons behind them and the policies that could improve them.  Fry had a variety of suggestions on how to improve Maryland's business climate which he said were inspired by his discussions with economists, politicians, and local business owners.
Politicians need to reassure businesses
Fry said that the state's first priority should be to foster a better relationship with local businesses by lowering punitive fees and by toning down anti-corporate political rhetoric.  He explained that there is a pervasive belief that the state government is anti-business, so politicians needed to reassure business people that they are respected members of the community.
"They need to be treated as partners and not as adversaries," he said, adding that lowering the corporate tax rate would be a good way to signal cooperation.
Fry also urged lawmakers to clarify corporate regulations so that business leaders know the rules that they are expected to follow, since uncertainty "drives businessmen crazy." In addition, he emphasized the importance of revitalizing Maryland's transportation infrastructure, since he said that well-maintained highways, ports, and subways are essential for a competitive business environment.
"These suggestions are not rocket science," he said.  "Most of this is common sense."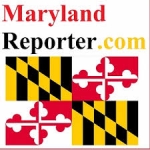 MarylandReporter.com is a daily news website produced by journalists committed to making state government as open, transparent, accountable and responsive as possible – in deed, not just in promise. We believe the people who pay for this government are entitled to have their money spent in an efficient and effective way, and that they are entitled to keep as much of their hard-earned dollars as they possibly can.