Rascovar column: Court shows common sense on LNG at Cove Point
By Barry Rascovar
For MarylandReporter.com
Finally, a dose of common sense in the swirl of hysterical hype and fear-mongering by environmental groups over the proposed liquid natural gas export project at Cove Point in Southern Maryland.
If you listen to the protesting greenies, this $3.8 billion project by the large energy company Dominion will send natural gas prices higher, promote the use of dirty energy sources like oil and coal, pollute the Chesapeake Bay, pollute Maryland's air, worsen global warming and encourage more shale-oil fracking.
Few of those assertions have much credence. Some are bald-faced, and intentional, twisting of the truth.
More on target is Virginia-based Dominion's assertion that environmentalists are trying to use this LNG project as a proxy for their war on hydraulic fracturing of shale rock and the Keystone Pipeline. Neither has a direct link to what Dominion wants to do.
'Clear and unambiguous'
That's why it was refreshing to hear common sense applied to this propaganda battle by Judge Michele Hotten of the Maryland Court of Special Appeals, who strongly supported a Circuit Court ruling in Dominion's favor.
It was "clear and unambiguous," the judge wrote in a recent 3-0 decision, that an LNG export terminal is permitted at Cove Point under a 2005 agreement with environmental groups. Period. End of argument.
Those groups won't let it end, though. They are intent on litigating this project ad infinitum – anything to delay and eventually kill this evil proposal.
The problem is that what Dominion wants to do at Cove Point isn't evil. It isn't a pox on the environment. Quite the contrary.
Dominion wants to export $6 billion a year in LNG to India and Japan, two nations that are heavy polluters of the air by burning huge amounts of oil and coal. Natural gas, by contrast, is a far cleaner-burning source of energy and a far more energy-efficient commodity.
Which is better: Burning coal and oil or burning natural gas?
We should know the answer since Maryland and most other states are forcing utilities to shutter their existing oil-burning and coal-burning electric plants in favor of the vastly superior alternative, natural gas.
Double-hulled tankers, fracking
But won't Cove Point harm the bay?
Not really. Dominion expects about 85 double-hulled tankers to visit its terminal annually – the same number as visited Cove Point at its peak when it served as an import terminal between 1978 and 1980. Besides, LNG is super-safe. If there's a spill, the natural gas evaporates and dissipates because it is lighter than air. There has yet to be an environmental disaster caused by an LNG tanker.
But won't Cove Point stimulate more fracking?
Of course not. That's a manufactured canard. Cove Point's exports won't influence the decision by energy companies to drill for oil and gas using hydraulic fracturing techniques. The rush is on to discover more of this country's abundant supply of cleaner-burning natural gas. If Cove Point never exports a cubic foot of LNG it will have zero impact on the future of fracking.
Nor will Cove Point have anything to do with the Keystone Pipeline decision. Connecting the two is preposterous and an indication of extreme paranoia.
Given that Cove Point is one of 21 LNG export proposals seeking regulatory approval — plus another six that have gotten the federal go-ahead, its impact in the greater scheme of things is being incredibly overblown.
Impact on pricing
Won't Dominion raise natural gas prices by exporting this commodity?
Pure buncombe. Two years from now, U.S. production of natural gas is projected to exceed domestic consumption. Energy independence is within reach.
Once the U.S. starts exporting energy, it will have a positive impact on shrinking this country's trade deficit.
A new office within the State Department is vigorously pursuing "energy diplomacy" based on the growing U.S. ability to export vast quantities of LNG. Natural gas exports are likely to become a key geopolitical weapon against Russia's aggression in the Ukraine and a way to draw that struggling nation away from Vladimir Putin's grasp.
Cove Point exports, starting in 2017, will be part of that American effort. The LNG plant also will provide a big boost for Maryland's economy. Thousands of high-paying construction jobs. Seventy-five new permanent jobs. A 60% boost in Maryland's exports. A big jump in sales and income taxes for the state and Calvert County.
Local support at hearing, protest at the Public Service Commission
No wonder an overflow crowd at a March 1 hearing in Southern Maryland overwhelmingly supported Dominion's project.
That hasn't stopped the greenies, who rounded up supporters from the Baltimore area to stage a big protest as the Maryland Public Service Commission began hearings on this case.
But the PSC's role is narrow: Whether to permit construction of two natural gas turbines that will provide the energy for compressing the natural gas to minus-260 degrees Fahrenheit (that's when the gas turns to liquid).
The PSC's staff has recommended approval. It's pretty much a straight-forward proposal — two clean-burning turbines to power the liquefaction. The heat generated during that process would be recycled to provide energy for the rest of the Cove Point facility, thus reducing the plant's greenhouse gas emissions.
This project is being studied to exhaustion. Twenty-one thousand pages of reports and information have been prepared for regulatory agencies. Fifty more permits and approvals are still needed before the three-year construction phase commences. Final approval rests with the Federal Energy Regulatory Commission and the Department of Energy.
That's why it was refreshing to see the courts take a no-nonsense approach and examine the facts rather than heeding the heated, emotional rhetoric of opponents. But this battle is far from over, which is a shame.
Barry Rascovar's website, politicalmaryland.com, contains other columns on Maryland.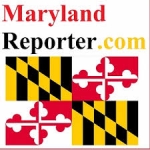 MarylandReporter.com is a daily news website produced by journalists committed to making state government as open, transparent, accountable and responsive as possible – in deed, not just in promise. We believe the people who pay for this government are entitled to have their money spent in an efficient and effective way, and that they are entitled to keep as much of their hard-earned dollars as they possibly can.