Pugh pleads guilty to four counts of conspiracy and tax evasion
DISGRACED MAYOR PLEADS GUILTY: Former Baltimore Mayor Catherine Pugh pleaded guilty to four counts of conspiracy and tax evasion Thursday, publicly acknowledging wrongdoing involving her "Healthy Holly" book deals for the first time since the Sun began exposing them in March, reports Luke Broadwater and Kevin Rector.
KIRWAN COMMISSION VOTES FOR EDUCATION PLAN: A Maryland commission studying how to improve the state's education system endorsed a plan Thursday that eventually would require $4 billion more to be spent each year on public schools, reports Pamela Wood for the Sun. The state and local governments would increase their education spending gradually to fund expanded prekindergarten, improved career and technology training, increased teacher salaries and more resources for high-poverty schools.
HOWARD REDISTRICTING APPROVED:  After nine packed work sessions, several protests, thousands of pages of comments, and scrutiny of neighborhoods and school maps, the Howard County Board of Education voted Thursday to move about 5,400 students to new schools for the 2020-21 academic year, according to the school system, reports Jess Nocera for the Howard County Times.
PARROTT ANNOUNCES IN SIXTH: State Del. Neil C. Parrott (R-Washington) traveled nearly 200 miles Thursday, reports Glynis Kazanjian for Maryland Matters. He stopped in five counties along the way to announce his candidacy for the 6th Congressional District seat — one of Maryland's most politically gerrymandered districts.
ASBESTOS BACKLOG: With a massive backlog of asbestos cases in Baltimore City Circuit Court, the Law Offices of Peter Angelos continues to push the Maryland General Assembly to permit the firm to consolidate the cases, reports Louis Krauss for The Daily Record. Despite efforts by the court to substantially increase the number of asbestos cases tried each month, a backlog of nearly 28,000 active cases remains.
VAPING BAN PROPOSED: The Maryland General Assembly will consider whether to ban flavored vaping products when it meets next year as state and federal officials continue to search for solutions for the surge in youth vaping, reports Tim Curtis for The Daily Record.
OPINION: VAPING TARGETS AFRICAN AMERICAN YOUTH:It's time to face Big Tobacco head on and not let them continue to entice and hook our state's youth with these addictive and dangerous flavored tobacco products, writes Del. Darryl Barnes in commentary for The Daily Record. Barnes, chair of the Legislative Black Caucus of Maryland, said menthol has been heavily targeted toward the African American community.
NEW $463 MILLION BRIDGE APPROVED: The Maryland Transportation Authority approved a replacement for the bridge that carries U.S. 301 traffic over the Potomac River on Thursday, reports Bruce DePuyt for Maryland Matters. But it rejected a recommendation from Charles County leaders to include a barrier-separated bike and pedestrian path.
PG REGULATING SMALL CELL SITES: Prince George's County Council has adopted local regulations for 5G small cells, reports Natasha Mehu for the Maryland Association of Counties blog Conduit Street. Prince George's joins other Maryland jurisdictions who have taken steps to regulate the sites.
SCHOOL SAFETY DISCUSSED IN ST. MARY'S: Several students concerned about school safety spoke up as students, teachers and other community members gathered for the opportunity to interact Wednesday evening with St. Mary's state legislators, reports Madison Bateman for the St. Mary's Enterprise.
WEBSITE JUDGE INFO RELEASE CHALLENGED: The Maryland Administrative Office of the Courts will appeal a judge's ruling ordering it to disclose a key to identify District Court judges in the public Case Search database, reports Heather Cobun for The Daily Record. Judges' names are not displayed in District Court cases in the database but rather are represented by a three-character code.
STATE ASKS FOR IDEAS FOR 270: Drivers traveling daily on Interstate 270 from Frederick County to D.C. often have long commutes, and Maryland is taking suggestions on moving traffic faster between Gaithersburg and Frederick, reports Mike Murillo for WTOP.
OPINION: RETHINKING DRUG LAWS:Former Baltimore Police Officer Samuel Johnson Jr. writes in Maryland Matters that he bought into the "war on drugs" agenda under the guise that enforcing these laws was critical to ensure public safety, but looking back on it "we were all just prisoners of the moment." They never thought about the collateral damage being done to the individuals or communities that these laws were enforced in, or how a felony charge or conviction could be a death sentence for someone's future.
TANEYTOWN CASE CLOSED: The Maryland Court of Appeals decided not to impose penalties against the City of Taneytown for an open meetings violation that resulted in a lawsuit, reports Jon Kelvey for the Carroll County Times.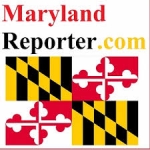 MarylandReporter.com is a daily news website produced by journalists committed to making state government as open, transparent, accountable and responsive as possible – in deed, not just in promise. We believe the people who pay for this government are entitled to have their money spent in an efficient and effective way, and that they are entitled to keep as much of their hard-earned dollars as they possibly can.