Prominent Dems set up StopPeroutka.com PAC and website
Anne Arundel County Council member Jamie Benoit and a prominent Democratic lawyer have launched a political action committee and
website called StopPeroutka.com
"dedicated to educating voters on the theocratic policies and bigoted national network of Michael Peroutka," a Republican running for Anne Arundel County Council in District 5.
Benoit is term-limited and this is not his district.
Dan Clements, an Annapolis resident who is former president of the Maryland Trial Lawyers Association and active in many Democratic political campaigns, is the treasurer of StopPertoutka.com, which filed its paperwork 10 days ago.
Clements said the website was launched Friday. It was first reported on Saturday by Paul Rosenberg of Salon.com. Rosenberg's long piece is an example of the wide attention the Peroutka nomination has received from liberal commentators on national news websites such as Huffington Post and Daily Kos.
Most of the website, in fact, is devoted to compiling all the Maryland and national stories that have been done about Peroutka since he won the GOP nomination by just 38 votes.
Clements said one of the primary purposes of the website is to display "Peroutka in his own words" and the reporting of others on his alliance with the secessionist group League of the South. On Sunday night, there were already 43 articles in StopPeroutka.com's reading list, less than a third from Maryland media.
Clements said, "We fully anticipate we'll get sued" by the litigious Peroutka, an attorney with a Pasadena law practice.
In its own words, the site's homepage does say that Peroutka, "the 2004 presidential candidate of the far-right Constitution Party – flies the Confederate battle flag over his multi-million dollar estate. He calls it "the American flag." His allegiance is not to the United States or to the values for which our actual American flag stands. His allegiance is to a militant, national network of theocratic white supremacists who detest the Republican and Democratic Parties alike and want to break up the Union."
–Len Lazarick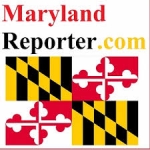 MarylandReporter.com is a daily news website produced by journalists committed to making state government as open, transparent, accountable and responsive as possible – in deed, not just in promise. We believe the people who pay for this government are entitled to have their money spent in an efficient and effective way, and that they are entitled to keep as much of their hard-earned dollars as they possibly can.