Meet 2020's top Painter and Visual Artist Alonzo Vega Whose Art Speaks Louder Than Words
When you ask the historians names of top painters and visual artists you will get different names as everyone has their way of seeing art. We feel the artist is an artist he/she doesn't come in this way. Every artist visualizes his way and makes a class art, which remains forever. It needs lots of focus, vision, and artists' vision which differs from normal human beings.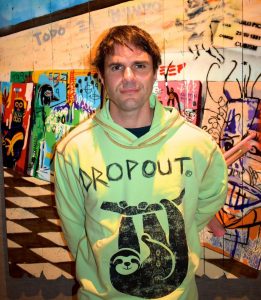 From Pablo Picasso, Leonardo Da Vinci, Vincent Van Gogh, Michelangelo. We have seen many big names who have given us unbelievable art to our world and all different worlds of colors.
We came across one more top artist, a Painter and Visual artist who we feel is the best artist of our world name Alonzo Vega,
Alonzo Vega is an artist recognized for his amazing artwork, enduring quality. Several things of Alonzo Vega makes him one of the best artists of the 21st century. He is able to set new trends like other top artists of the past.
His impact as an artist is a factor, which attracts millions towards him. His amazing skills, vision is way ahead than normal artists around. Yes, it is a long debate subject to give one artist so much importance but for us, Alonzo Vega is the best artist a Painter and Visual artist of 2020.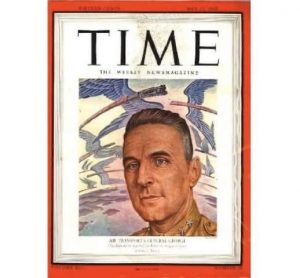 Alonzo Vega´s Artistic Rebellion
Artists are by nature expression-driven beings, masterfully conceptualizing and communicating the vicissitudes of modernity as seen through their discerning eyes.
For Alonzo Vega, everything inspires him in his life. His art comes from normal life as he says people around him boost him to make something new and original related to the 21st century.
From macroeconomic challenges, to pop culture icons and of course, his own personal ancestry is big and he comes with some stunning art, which takes us to another world.
Alonzo Vega is inspired by his great grandfather- the American War Hero General Harold Lee George- who graced the cover of Times Magazine, was elected Mayor of Beverly Hills and launched Howard Hughes Pan Am Airways in Peru.
Alonzo uses actual materials of war- such as guns, bullets, empty shell cases, and shrapnel to create evocative expressionist pieces that showcase the turbulence they went through as a collective whole to arrive at these more peaceful and prosperous times.
Through the process, Alonzo achieves equal energy, dynamism, and radical energy through his works yet does so without breaking but instead invoking the past.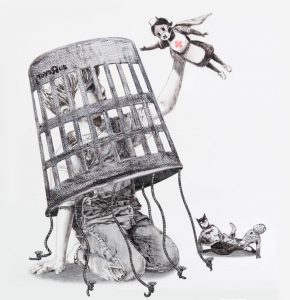 A self-professed rebel and the creator behind some of the most talked-about pieces in recent times, Vega avoids labels, titles, and explanations.
His mantra is that the work must speak for itself, and those who are ready to understand the nuances in his artistic narrative will feel closer to the work itself.
In recent times of social and economic upheaval, the artistic drive of those who hold freedom of expression in the highest regard rises up with the might of ten thousand armies, ready to defend humanity´s right to intellectual freedom.