Maryland Public assistance programs lack documents to detect fraud
Photo by Matt MacGillivray
By Rebecca Lessner
For MarylandReporter.com
Social service agencies are missing critical documentation to check whether people currently enrolled in food stamps and energy assistance programs are actually eligible for those benefits, a state audit has found.
The Office of Legislative Audits found 10,500 cases where public assistance recipient documentation across several major programs was missing social security numbers for over a year after an alert had been issued. That was part of a larger group of about 18,000 social security number alerts that had been unresolved for more than six months as of Jan. 2014. Those numbers are critical because without proper documentation, low-income program fraud can be committed.
The three-year audit of the Family Investment Administration (FIA) from July, 2010 to November, 2013, also found that a temporary state disability benefits program is not seeking reimbursement for all eligible federal dollars.
The Temporary Disability Assistance Program (TDAP), is not only failing to meet reimbursement deadlines in some cases, but is also paying some recipients even after they've been approved for federal benefits and no longer need state support.
TDAP, along with the food-stamp program known as Supplemental Nutrition Assistance Program (SNAP), the Temporary Cash Assistance Program (TCA) and energy assistance programs are overseen by FIA for the Department of Human Resources (DHR) and administered statewide by 24 local social services departments.
The audit commissioned by the Joint Audit committee, co-chaired by Sen. Guy Guzzone and Del. Craig Zucker, put pressure on the FIA to retain better documentation. FIA made the move earlier this year to include new computer software that addresses some of these concerns.
Energy Assistance
The audit found several issues with the Energy Assistance Program, which paid $125 million to utility companies on behalf of 220,000 low-income households in 2013.
Out of 10 chosen "test" applicants on file:
Five did not have the required documentation proving their identity or residency.
Two did not have documentation proving their utilities, such as a current billing statement.
Four did not have the required supervisor's signature, to indicate a review of the application for program eligibility.
Two of the applications were approved over 50-days past the 45-day requirement for processing program applications.
Without the above documentation, the local agencies running the program would not be able to support the applicant's current energy usage, which is necessary to calculate the amount of bill-payment assistance.
Of those 10 test-applicants reviewed, their benefits from the program totaled $24,000.
Temporary Disability Assistance Program
The TDAP program operates off of state funds, serving an average monthly number of 19,600 low-income disabled adults who are ineligible for other categories of assistance while applying for federally-funded Supplemental Security Income (SSI) or Social Security Disability Income (SSDI).
Auditors noticed the state lost $6,465 on three of the 22 reviewed "test" individuals, because the documentation needed for federal reimbursement was not supplied by the deadline.
Of those 22, only 8 had supplied proper documentation of medical forms and completed Interim Assistance Reimbursement (IAR) forms, which are required to be filed with the Social Security Administration in order for the state to be reimbursed.
From November 2008 to June 2014, $76,025 had been paid to the 12 recipients lacking the proper forms.
Food-stamp Program; Failure to Review
The department requires local departments to review 10-percent of newly approved SNAP applications prior to any benefit payments going out.
Secondly, the program must review at least 15-percent of completed SNAP redeterminations each month, to make sure recipients retain eligibility.
However, the audit committee found;
17 offices did not meet the review requirements for newly approved applications.
28 offices did not meet the requirement for completed redeterminations for the month,
And one office did not perform any reviews for newly approved applications or redeterminations for applicants in September of 2013.
The failure to conduct those reviews could allow ineligible recipients of the food-stamp program to go undetected.
However, both the audit committee and DHR state Marylands' SNAP payment error rate has improved.
"The fiscal year 2013 rate of 2.12-percent is below the national performance measure of 3.20-percent," according to the audit committee.
"Our federal Food Supplement Program payment error rate remains below the national average, we received a bonus for the most improved payment error rate during the audit period, and posted the lowest error rate in the Department's history in 2012," said DHR.
Digital Age
The cause of losing some of their documentation, DHR said in a response to the audit, was due to flooding in their departments storage area.
DHR is now delving more into the digital age, beginning to use an imaging system that "creates searchable, electronic case files" they believe will improve efficiency and help in avoiding any loss of paper documentation. Local social departments also have direct online access to the utility company billing records for energy assistance programs and dedicated phone numbers supplied by the utility companies.
FIA also plans to launch a website this fall, allowing local offices to select cases to pre-review on a daily, weekly and monthly basis.
As of December 2014, FIA has begun to retain four-years of raw data files. For missing SSN's, DHR stated they will expand the existing strategies used for certain Medical Assistance cases that have missing social security numbers. They plan to send each office a missing social security number file that will allow the state department's Office of Operations to monitor the entry of social security numbers for those cases.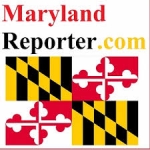 MarylandReporter.com is a daily news website produced by journalists committed to making state government as open, transparent, accountable and responsive as possible – in deed, not just in promise. We believe the people who pay for this government are entitled to have their money spent in an efficient and effective way, and that they are entitled to keep as much of their hard-earned dollars as they possibly can.