Legislature likely to change 'rain tax,' say some Democratic lawmakers
By Len Lazarick
Len@MarylandReporter.com
The "rain tax," as opponents have dubbed the stormwater runoff fees set to kick in July 1, is likely to be modified, key legislative leaders told a business group Thursday. The fees could amount to hundreds of dollars for residents of some counties and thousands more for businesses and even churches.
"As you see this thing played out, the legislature will do something," Senate Budget and Taxation Committee Chairman Ed Kasemeyer told a Howard County Chamber of Commerce breakfast. It's unclear when that might happen, since the General Assembly is not scheduled to meet again until January, and tax bills will hit mailboxes in July.
"I think it's not over yet," said Kasemeyer, who had sought to delay implementation of the fees for two years, amending a bill exempting nonprofit groups and churches from the charges. The Senate approved the amendment on the last day of the General Assembly April 8, but a House committee let the bill die.
Not over with yet
"I don't think it's over with yet," said Sen. Jim Robey, D-Howard and a subcommittee chair on the tax-writing committee. "We have to go back and make this tax better."
Del. Frank Turner, another Howard County Democrat who is vice-chair of the House Ways and Means Committee, agreed, using the same words as Robey. "I don't think it's over yet."
Last year in its final hours, the legislature passed a bill mandating that nine counties and Baltimore City establish fees on impervious surfaces such as parking lots, driveways and roofs, with the money going toward cleaning up stormwater runoff to protect the Chesapeake Bay.
"I think the legislature didn't do an adequate job setting guidelines" on how the fees were to be applied, Kasemeyer said. Counties have taken different approaches implementing the fees, with low fees in some counties such as Frederick.
Anne Arundel County Executive Laura Neuman announced Thursday she was vetoing the measure passed by the County Council. She told The Capital newspaper that residents were unaware a new tax was coming along.
Churches concerned
As one extreme example, Robey noted that the huge car import facilities on the south side of the Port of Baltimore are facing fees of $400,000 per year.
Other delegates have been approached by pastors complaining of the fee. Del. Warren Miller, R-Howard, said one Clarksville church believes it will have to pay $30,000. And Del. Steve DeBoy D-Baltimore-Howard, said a priest at St. Augustine Church in Elkridge told him, "This tax is really going to hurt us."
Environmental groups supported the fees as a way to comply with bay cleanup mandates from the federal Environmental Protection Agency. The groups were so strongly in favor of the runoff fees that even though they wanted to exempt nonprofit groups, they successfully fought to kill that bill once Kasemeyer's delaying amendment was approved.
There was intense debate over the fees last year, but it was only this year that opponents began calling it the "rain tax," a catchier political slogan.
"I hope it will go the same way as the computer services tax," said Sen. Allan Kittleman, R-Howard-Carroll. That tax was passed in the final hours of a 2007 special session, but was repealed a few months later when its impact on information technology industry become clear.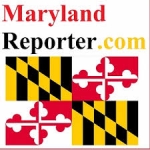 MarylandReporter.com is a daily news website produced by journalists committed to making state government as open, transparent, accountable and responsive as possible – in deed, not just in promise. We believe the people who pay for this government are entitled to have their money spent in an efficient and effective way, and that they are entitled to keep as much of their hard-earned dollars as they possibly can.