Kasich warmly received in Savage
Nearly 1,000 supporters greeted Republican presidential hopeful Gov. John Kasich at a town hall rally Wednesday in Savage, Maryland.
The Ohio governor's visit coincides with Maryland's presidential primary, which is less than two weeks away and victory is considered crucial if Kasich is to remain competitive.
Howard County Executive Allan Kittleman introduced the governor and then gave a short speech stressing the need for both optimism and unity. Kasich then answered questions from the audience.
"If we want to revive the spirit in our country, we got to have a good President, we got to have somebody who can get us on the right track," Kasich said. "But if you want to heal this country; then healing happens in our families, our communities and our neighborhoods, where we believe we can change the world."
Emphasizing that theme, Kasich later told the audience, "People have to remember that they're Americans before they're Republicans and Democrats."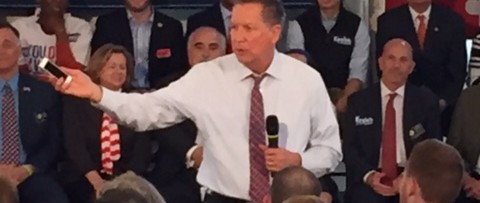 In response to a question about Obamacare, Kasich said the law was poorly crafted and drives up health care costs but also said, "nobody should be denied health insurance because they have a pre-existing condition."
Ivan Betancourt, a Mt. Airy resident, who emigrated from Venezuela to the United States in 1975 and became a naturalized citizen in 2001, asked Kasich about his views on immigration.
"Your immigration policy talked about sealing the borders and I don't believe in deportation for 15 million [undocumented immigrants]," Betancourt said, and subsequently asked Kasich how he would deal with those who had entered the country illegally.
Kasich said Donald Trump's concept of mass deportations were both immoral and impractical but also said maintaining control of the country's borders is a national security issue akin to locking one's doors at night. Kasich also said he supports a guest worker program and that those who entered the country illegally and wish to apply for citizenship must first pay a fine and back taxes.
Betancourt told the Post-Examiner he was uncertain whether to support Kasich or Sen. Ted Cruz (R-TX) prior to the rally but Kasich's answer satisfied him and he was no longer on the fence. Betancourt also told the Post-Examiner that those who entered the country illegally should only be granted citizenship and the right to vote after they have returned to their country of origin and restarted the application process.
Carolyn Capizola, who lives in Columbia and was previously a White House volunteer, told the Post-Examiner Kasich's studious work as Chairman of the House Budget Committee in the 1990s had earned him her support. Kasich helped balance the federal budget.
"He straightened out the budget," Capizola said.
Michael and Michelle Ramos, who are also Columbia residents, both told the Post-Examiner they support Kasich.
Michael was more specific.
"He's the most reasonable candidate," Ramos said, and subsequently added, "Trump is not electable."
Earlier that day Kasich attended a fundraiser in Baltimore and visited an ice cream shop in Catonsville with his entourage, which included former Maryland Gov. Robert L. Ehrlich Jr.
Maryland's presidential primaries are April 26.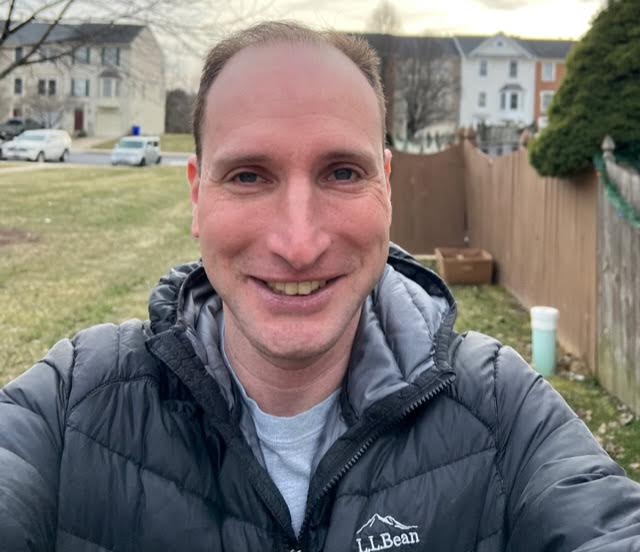 Bryan is an award-winning political journalist who has extensive experience covering Congress and Maryland state government.
His work includes coverage of the election of Donald Trump, the confirmation hearings of Supreme Court Justice Brett Kavanaugh and attorneys general William Barr and Jeff Sessions-as well as that of the Maryland General Assembly, Gov. Larry Hogan, and the COVID-19 pandemic.
Bryan has broken stories involving athletic and sexual assault scandals with the Baltimore Post-Examiner.
His original UMBC investigation gained international attention, was featured in People Magazine and he was interviewed by ABC's "Good Morning America" and local radio stations. Bryan broke subsequent stories documenting UMBC's omission of a sexual assault on their daily crime log and a federal investigation related to the university's handling of an alleged sexual assault.