Indicted correctional officers were low paid
Second in a series on state salaries that began Tuesday. 
By Meg Tully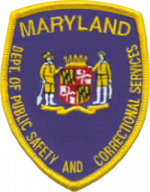 Thirteen Maryland correctional officers indicted last month in a corruption case that has outraged legislators and the public were getting paid between $28,000 and $47,000 in 2012, according to salary figures from the comptroller's office.
The 13 officers were indicted by a federal grand jury for allegedly helping members of the Black Guerilla Family gang smuggle in drugs, cell phones and other contraband. Four of the correctional officers also had babies fathered by the inmate gang leader.
Jeff Pittman, communications director for the employee union that represents correctional officers — the American Federation of State, County and Municipal Employees (AFSCME) — said that the union doesn't believe higher salaries will prevent corruption.
"The vast majority are doing [the job] at the current salary level," Pittman said. "I don't think offering someone more money makes them more honest."
Starting pay for correctional officers is $36,414
The starting salary for correctional officers is $36,414, with $44,796 as the mid-point for an experienced correctional officer.
The four indicted correctional officers with the lowest pay had base salaries of $37,977 in 2012, according to the comptroller's state payroll database. The full list is at the bottom of the story.
In terms of actual payment from the state, 27-year-old Antonia Allison was the lowest paid at $28,238. The difference between salary level and gross payment is not explained in salary records from the comptroller's office, but it is likely due to employees taking leave or working reduced hours.
On the higher end, 26-year-old Ebonee Braswell made $47,035, including $7,020 in overtime.
All thirteen guards were considered full-time in 2012, according to Mark Vernareli, spokesman for lthe Maryland Department of Public Safety and Correctional Services. The indicted officers were suspended without pay April 23.
"Ninety-nine percent of our correctional officers do their jobs with integrity, honor, and ethics at the current salary levels," Vernarelli stated in an e-mail.
Attracting better officers
The indictments have caused state leaders to question how they can attract better correctional officer candidates and crack down on bad behavior.
According to Vernarelli, about four out of five applicants for correctional officer positions in Baltimore last year (83%) did not pass background investigations. The rejection rate is high in other regions of the state, as well.
AFSCME Maryland has called for better training, higher staffing levels, and careful hiring as potential solutions to the problem not related to salaries.
"Fair pay and fair benefits will help attract the best employees, but in this it's about finding people of integrity to fill these important roles," Pittman said.
In the first part of the series which ran Tuesday, MarylandReporter.com found almost 5,700 state workers made $100,000 or more.
Pay records in 2012 for indicted correctional officers:
Name, Age, City, Annual Salary, Actual Payment Including Overtime
Antonia Allison, 27, of Baltimore; salary $40,814, $28,239
Ebonee Braswell, 26, of Baltimore; $41,567, $47,035
Chania Brooks, 27, of Baltimore; $41,567, $38,486
Kimberly Dennis, 26, of Baltimore; $41,567, $45,232
Jasmin Jones, a/k/a J.J., 24, of Baltimore; $39,365, $38,014
Taryn Kirkland, 23, of Baltimore; $37,977, $39,488
Katrina LaPrade, a/k/a Katrina Lyons, 31, of Baltimore; $37,977, $36,161
Tiffany Linder, 27, of Baltimore;$37,977, $40,311.80
Vivian Matthews, 25, of Essex; $40,814, $40,242
Jennifer Owens, a/k/a O and J.O., 31, of Randallstown; $39,365, $37,843
Adrena Rice, 25, of Baltimore; $39,365, $35,222
Katera Stevenson, a/k/a KK, 24, of Baltimore; $37,977, $43,533
Jasmine Thornton, a/k/a J.T., 26, of Glen Burnie, $39,365, $40,404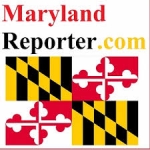 MarylandReporter.com is a daily news website produced by journalists committed to making state government as open, transparent, accountable and responsive as possible – in deed, not just in promise. We believe the people who pay for this government are entitled to have their money spent in an efficient and effective way, and that they are entitled to keep as much of their hard-earned dollars as they possibly can.