In AG's race, key message is 'Jon is not Ben'
Photo above: From left, Congressman Dutch Ruppersberger, U.S. Sen. Ben Cardin endorsed Del. Jon Cardin on Monday.
By Len Lazarick
Michael Morrell, former communications guru for Gov. Parris Glendening and Sen. Barbara Mikulski, told a Democratic audience in Columbia Wednesday night that the most important words in this week's mailer attacking attorney general candidate Jon Cardin were not the headlines highlighting his faults as a delegate.
The key words were in smaller type at the top of the back page: "Jon Cardin is not Ben Cardin."
That may well be true, but the mailer from an "independent" group, Marylanders for Integrity in Government, does nothing to tell you about the Democratic establishment's preferred alternative to Ben Cardin's nephew Jon, Brian Frosh. Jon is not Ben, but who is Brian, the uninformed voter might ask?
Who is Brian Frosh?
Frosh, the 67-year-old chair of the Senate Judicial Proceedings Committee, has the endorsement of every conceivable labor, environmental and progressive group, scores of legislators and the major newspapers.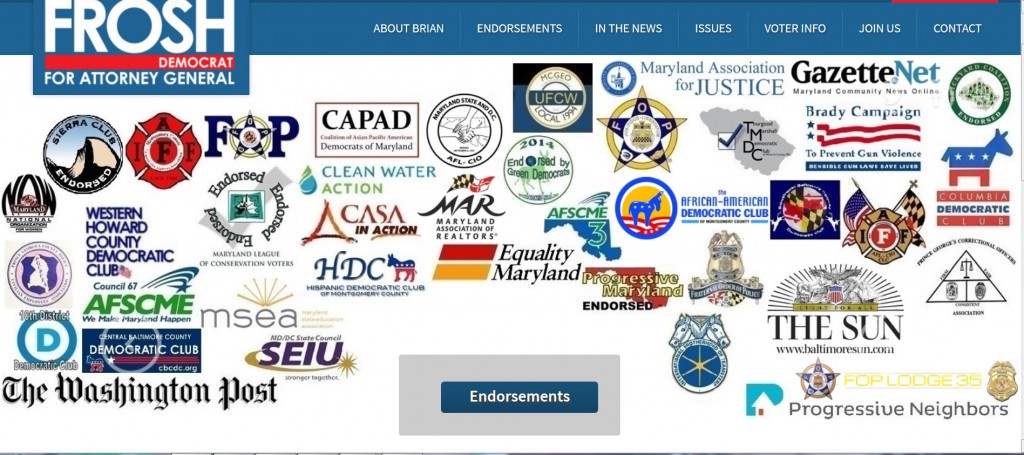 Jon Cardin has but a few endorsers, including a couple of rabbis, but they continue to include the strong backing of his uncle, U.S. Senator Ben Cardin. On Monday, Jon Cardin picked up the support of U.S. Rep. Dutch Ruppersberger, who emphasized that Jon Cardin was the only statewide candidate on the ballot from the Baltimore area.
"You're home grown Baltimore and I like that," said Ruppersberger, the former Baltimore County executive who had contemplated a run for governor when it was clear the major candidates were from the Washington suburbs.
Not enough money
It's fairly obvious that neither candidate has enough money to capitalize on their strengths.
Frosh was out campaigning at Columbia's early voting site Thursday on his way to a Baltimore radio appearance. He said his campaign has raised about $1.2 million — just one-tenth of what Anthony Brown 's campaign for governor has raised — and he has anew 30-second TV ad running in Baltimore and Washington. The ad jabs hard at Jon Cardin, while introducing a Frosh, little known beyond his Bethesda district except at the State House.
Ben Cardin has endorsed his nephew in several videos available online, includingone released Thursday. None have appeared on TV.
"He has the Cardin public service gene," the senator said in a video last year. "He's ready to be attorney general of Maryland."
Sen. Cardin repeated similar remarks Monday: "He's in this for the right reasons. We are very proud of Jon. He will make a good, a great attorney general."
Asked about Frosh, Ben Cardin told Maryland Reporter, "Brian is a great person, but people have to make choices." Ben chose his nephew.
Two previous attorneys general, five-term Joe Curran and two-term Steve Sachs, disagree with that assessment, as do a long string of their right-hand deputies, who have all endorsed Frosh.
Another speaker on the panel for the Columbia Democratic Club, Laslo Boyd, typically a mild-mannered columnist for Center Maryland,previewed his unusually harsh judgment of Jon Cardin's career.
"Jon Cardin has done something … that I did not think was possible, " Boyd said. "He has taken an undistinguished record and tarnished it."
By any guage of resumes, in length or depth, Frosh has the upper hand, as a trial lawyer or shepherding major legislation to passage, as Gov. Martin O'Malley trumpeted in endorsing him last Thursday.
Polls show Cardin ahead, Frosh making gains
Until this week, all this has mattered little to an electorate that knows little about either man, other than the Cardin name. That's why polls have repeatedly shown Jon Cardin, 44, and a three-term delegate, in the lead since last fall.
Wednesday'sWashington Post poll shows Frosh gaining on Cardin, who is stuck at about 26% as Frosh has moved up to 20%, with 40% of likely Democratic primary voters undecided or disengaged. Aslightly earlier Baltimore Sun poll had Cardin at 26% and Frosh at 16%.
Has Cardin peaked? Morell asked. Does Frosh have enough time and money to make up the difference in the next 11 days?
Frosh said Thursday he's feeling the movement. Even people he doesn't know came up to him in Cardin turf recently, like at the Baltimore Jewish Council, showing new interest in his campaign.
Frosh just needs to tell people who he is and who Jon Cardin is not.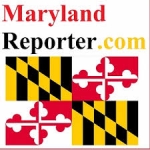 MarylandReporter.com is a daily news website produced by journalists committed to making state government as open, transparent, accountable and responsive as possible – in deed, not just in promise. We believe the people who pay for this government are entitled to have their money spent in an efficient and effective way, and that they are entitled to keep as much of their hard-earned dollars as they possibly can.