Former Senate Majority Leader Trent Lott says Republican incumbent will win the Mississippi Senate race
WASHINGTON —  Former Senate Majority Leader Trent Lott (R-Miss.) predicted that Republican incumbent Cindy Hyde-Smith will win the Mississippi Senate race.
"I think that Cindy Hyde-Smith, our sitting senator, will get well over 50 percent of the vote," Lott told TMN in an interview on Tuesday.
Hyde-Smith will face Democrat Mike Espy next Tuesday in a run-off election.
Neither Hyde-Smith nor Espy met the 50 percent vote threshold required under Mississippi law for victory during the Nov. 6. midterm election.
Mississippi State Sen. Chris McDaniel, an ultra-conservative Republican, received more than 16 percent of the vote in the contest and is believed to have deprived Hyde-Smith of an outright victory.
Hyde-Smith, 59, was appointed to the Senate earlier this year by Gov. Phil Bryant (R) to fill the vacancy created by the retirement of 80-year-old Republican Thad Cochran. He served in the Senate for four decades.
At the time of the appointment, Hyde-Smith was Mississippi Commissioner of Agriculture and Commerce. She is the state's first female senator.
Espy, 64, served as Secretary of Agriculture during the first two years of Bill Clinton's presidency. Prior to that, Espy served six years in Congress. If elected, he would become Mississippi's first African-American senator since the Reconstruction era.
Mississippi is considered one of the most conservative states in the country.
The state has not elected a Democratic senator since 1982. Jimmy Carter was the last Democrat to win Mississippi in a presidential election.
Mississippi was once the considered the backbone of the segregationist south.
Hyde-Smith came under fire following a Nov. 2 campaign rally in Tupelo in which she gestured toward a rancher and said: "If he invited me to a public hanging, I'd be on the front row."
The remark drew outrage from both civil rights groups and Democrats.
For many it provoked painful memories of Mississippi's racist past in which the lynching of African-Americans was commonplace.
Hyde-Smith's campaign said the remark was made in jest and was not meant to be taken seriously.
The senator has also come under fire for comments she recently made about making it harder for college students to vote. Her campaign said the comments were meant to be taken as a joke.
Over the past week many high-profile national Democrats such as Sens. Kamala Harris (Calif.) and Cory Booker (N.J.) have come to Mississippi to show their support for Espy and corporate donors such as Wal-Mart have withdrawn their support for Hyde-Smith.
The confluence of events has caused many Democrats to believe they might be able to pull an upset in Mississippi as did they did in Alabama last year when former federal prosecutor Doug Jones narrowly defeated Republican Roy Moore in the state's Senate race.
The coalition of voters that elected Jones was predominately comprised of African-Americans, millennials and suburban college-educated whites.
Mississippi is approximately 35 percent African-American-a larger percentage than any other state. Some pundits believe that a small defection among white moderate Republicans could potentially send Espy back to Washington.
Lott, who stepped down as majority leader in 2002 following controversy that ensued in response to comments he made at the 100-year birthday party for then-and-now-deceased South Carolina Republican Sen. Strom Thurmond, said Hyde-Smith's comments are unlikely to have much impact on the race.
"It might have some but not a lot," he said. "It might affect turnout a little bit on the Democratic side."
Lott added: "It's typical of what we are dealing with today in American politics. No matter what you really intend or what your record has been-you make one mistake of language or word and you catch all kinds of hell."
Lott is senior counsel with the D.C. lobbying firm Squire Patton Boggs. He served in the Senate from 1989-2007. Lott was Majority Leader from 1996-2002. He previously served as both Senate Republican Whip and House Republican Whip.
This article is republished with permission from Talk Media News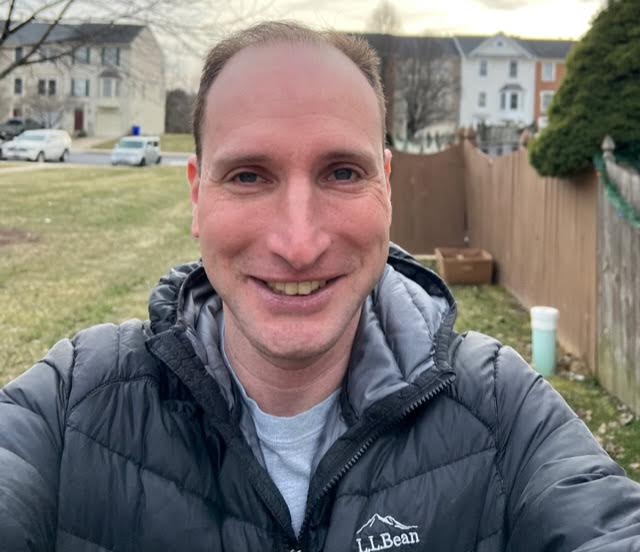 Bryan is an award-winning political journalist who has extensive experience covering Congress and Maryland state government.
His work includes coverage of the election of Donald Trump, the confirmation hearings of Supreme Court Justice Brett Kavanaugh and attorneys general William Barr and Jeff Sessions-as well as that of the Maryland General Assembly, Gov. Larry Hogan, and the COVID-19 pandemic.
Bryan has broken stories involving athletic and sexual assault scandals with the Baltimore Post-Examiner.
His original UMBC investigation gained international attention, was featured in People Magazine and he was interviewed by ABC's "Good Morning America" and local radio stations. Bryan broke subsequent stories documenting UMBC's omission of a sexual assault on their daily crime log and a federal investigation related to the university's handling of an alleged sexual assault.