LAS VEGAS — The Baltimore Post-Examiner has obtained a video that was posted on social media on October 27, 2016, the same day that the bodies of Las Vegas residents Sydney Land and Nehemiah Kauffman were found inside their Southwest Las Vegas apartment. Both were shot in the head.
This month marks the third anniversary of the still-unsolved Land/Kauffman murders.
The Baltimore Post-Examiner knows that the Las Vegas Metropolitan Police Department Homicide Bureau has been in possession of this video for some time.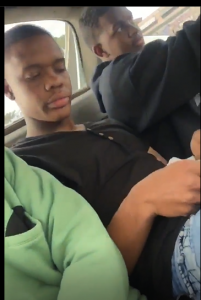 The video raises more questions in this unsolved double homicide investigation.
Seen on the video sitting in the center of the rear seat of the automobile is Nehemiah Kauffman, one of the murder victims, with two unidentified males.   Obviously, the driver and another person in the front passenger seat taking the video.
Kauffman is counting down about $3,000 in $100 bills in the video.
Why this video was posted on social media the same day the murders were discovered seems strange considering what it depicts.
The time the video was posted is not known, nor when the video was recorded, both relevant to an investigation.
If the cash that Kauffman was counting came from criminal activity and the video was recorded close to the murders that would be pertinent to the double homicide investigation.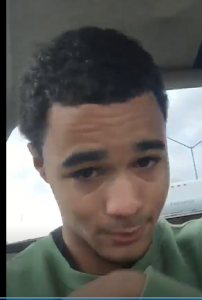 LVMPD Homicide Lt. Dan McGrath told the media in 2017 that Kauffman's girlfriend, Sydney Land, was an "innocent victim" and if she was not with Kauffman, she may not have been a victim of a crime. The police believed Kauffman was the target and said they discovered he was associated with criminal activity.
The police do not comment on the status of criminal investigations.
It doesn't matter what Kauffman may or may not have been involved in, murder is murder, and neither Sydney Land nor he deserved to be brutally murdered. The killer(s) are still out there.
Contact the Baltimore Post-Examiner if you have any information related to this video and or the Land/Kauffman murders.