Stoned driving leads to increase in fatal accidents: study
Gary Lawrence Willis did not have much longer to live after a pick-up truck struck him while riding his 1966 Harley Davidson near Grand Junction, Colorado.
His wife Kimberly, 56, rushed to the hospital to say goodbye to her 60-year-old husband on July 25, 2015. Her husband died 20 minutes after she arrived. He was not wearing a motorcycle helmet at the time of the accident, the coroner reported. They were married 30 years. He left two daughters and three grandsons behind.
Police charged Jessy Wayne McElroy, 26, with vehicular homicide under the influence of drugs, driving under the influence of drugs, and reckless driving in the death of Kimberly's husband. The impact was so severe that the driver crashed into Lawrence's motorcycle from the rear, which sent him flying into the back of the driver's pick-up truck.
McElroy admitted to police he had been smoking marijuana earlier that day. Authorities said a blood test confirmed the presence of THC in his system at the time of the crash.
McElroy declined comment as did his attorney Gordon P. Gallagher.
"He was selfish," Kimberly said tearfully of McElroy's decision to operate a motor vehicle with marijuana still in his system. When asked if she thought marijuana-impairment was responsible for the accident, Kimberly said, "It played a part."
She then started sobbing on the phone. Those who choose to get high should "stay the hell home," she said.
Kimberly is not alone in her grief. Since Colorado, Oregon, Alaska, and Washington State decriminalized marijuana, there have been more drugged-driving accidents and fatalities in some of those states, according to data obtained by Baltimore Post-Examiner.
Colorado legalized recreational marijuana use in 2012 following a successful voter referendum. The Colorado State Patrol estimates that 12.2 percent of 2014 DUI cases involved drivers believed to have used marijuana either alone or in conjunction with alcohol and other drugs. More than half of those cases are believed to have only involved marijuana use.
When marijuana became available in 2014 at retail stores in Colorado, 94 people died in crashes where a driver involved tested positive for marijuana, according to the third-annual marijuana legalization impact study released last year by the Rocky Mountain High Intensity Drug Trafficking Area, a federal agency that monitors drug activity in Colorado, Montana, Utah and Wyoming. It's an increase from 71 reported in 2013, 78 in 2012 and 66 in 2011, according to the federal agency.
In 2014 Washington State also legalized marijuana and automobile fatalities subsequently doubled between from the previous year, according to research conducted by the AAA Foundation for Traffic Safety using the most recent data available. In Washington, where at least one driver tested positive for active THC, police reported 40 fatalities in 2010, compared to 85 in 2014, according to AAA. But not all drivers were tested for THC or did not have available blood test results, which means the THC-related fatalities could be much higher, AAA noted.
Maryland effectively decriminalized marijuana possession under 10 grams in 2014 when then-Governor O'Malley signed legislation that rendered possession in specific quantities a civil offense punishable by a small fine. The state has yet to produce any statistics documenting an increase in marijuana-related crashes.
But as more states consider decriminalization and legalization, contentious debate continues as to whether marijuana use impairs driving as significantly as alcohol consumption.
Becky Iannotta, communications manager for the Mothers Against Drunk Driving, (MADD) said little distinction exists between drunk drivers and drugged drivers.
"The end result is the same: Driving impaired by alcohol or other drugs is a threat to anyone who crosses the path of the impaired driver," Iannotta said.
Paul Armentano, who is the deputy director of the pro-legalization group National Organization for the Reform of Marijuana Laws (NORML) as well as an author of several peer-reviewed papers related to cannabinoids, psychomotor performance and accident risk, said alcohol-impaired drivers pose a greater risk to public safety than marijuana users.
"Subjects under the influence of alcohol tend to become overconfident in their abilities; they tend to drive in a more aggressive manner, increase their speed, and engage in more frequent lane changes," Armentano said. "By contrast, subjects under the influence of cannabis are likely to be more self-critical and engage in compensatory driving activity whenever possible, such as by reducing speed, making fewer lane changes, and leaving greater headway between their vehicle and the car in front of them."
Christine Sarames Delise, Senior Public Affairs Specialist for AAA Mid-Atlantic, agrees that marijuana drivers tend to be more cautious than intoxicated drivers, but also said studies have shown that drugged drivers still pose a significant threat to public safety and subsequently summarized corresponding documentation from a March 2016 report sponsored and released by her organization.
"Marijuana may induce paranoia with some users and therefore these impaired drivers are perhaps exhibiting more caution while driving," Delise said. "Largest and most consistent effect is on lane position (weaving)."  "However, at higher doses evidence of speeding is relatively common."  "Drivers may be less effective in responding to unexpected events (e.g. an animal running across the road)."
But regardless of the verdict, the debate over which substance causes greater impairment is of little consequence to Kimberly and others who have lost loved ones to drugged drivers.
Kimberly is now waiting for McElroy's November trial. If convicted, McElroy could potentially be sentenced to a maximum of 12 years in prison with the possibility of parole after two years. It also is possible that McElroy will not face anytime if convicted because the applicable statute does not mandate incarceration.
Kimberly said McElroy is still allowed to drive to work and that doesn't seem fair to her. "I don't think he should be able to drive until everything is said and done."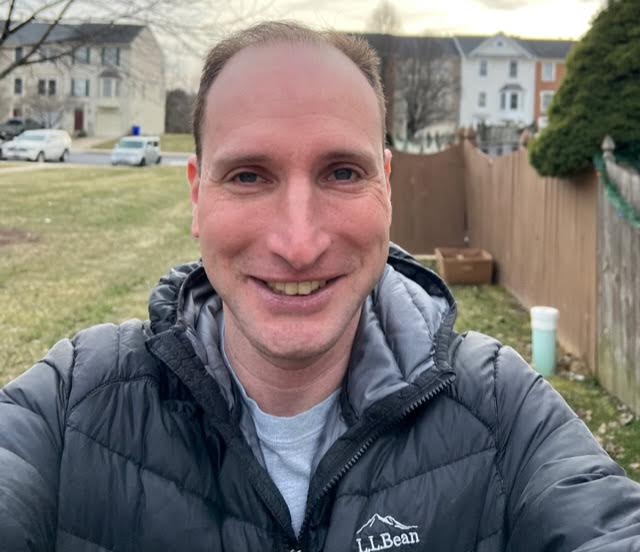 Bryan is an award-winning political journalist who has extensive experience covering Congress and Maryland state government.
His work includes coverage of the election of Donald Trump, the confirmation hearings of Supreme Court Justice Brett Kavanaugh and attorneys general William Barr and Jeff Sessions-as well as that of the Maryland General Assembly, Gov. Larry Hogan, and the COVID-19 pandemic.
Bryan has broken stories involving athletic and sexual assault scandals with the Baltimore Post-Examiner.
His original UMBC investigation gained international attention, was featured in People Magazine and he was interviewed by ABC's "Good Morning America" and local radio stations. Bryan broke subsequent stories documenting UMBC's omission of a sexual assault on their daily crime log and a federal investigation related to the university's handling of an alleged sexual assault.