Baltimore's MLK Day Parade draws nearly 1,000 residents
Nearly one-thousand gathered at the crossroads of Martin Luther King Jr. Blvd and Eutaw Street on Monday afternoon to watch the annual parade commemorating the slain civil rights leader's 86th birthday.
The event, which was produced by Mayor Stephanie Rawlings-Blake and the Baltimore Office of Promotion & The Arts- was largely attended by African-Americans-and included every age group.
Among those in the crowd were Andre and his wife Reya, who didn't provide their last names,  had come to watch their 7- year-old daughter march in the parade.
"Dr. King changed my life… He believed in freedom," said Andre as he stood on the sidewalk with his black Shih-Tzu.
Reya concurred, adding: "It's wonderful that we (Baltimoreans) can all be here together without fighting."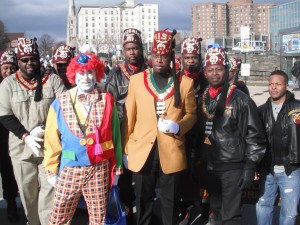 Otis Wilson, 50, resident of Prince George's County and member of Shriner's International-an ancient masonic order dedicated to helping the poor-is determined to continue Dr. King's work.
"Our organization is active in providing voter education and supporting medical research-and raises money for the community (in lieu of) providing for the community," said Wilson.
Matt Quinlan, 31, marched in the parade promoting HealthCare is a Human Right, a Maryland based grassroots organization that supports universal health care and paid sick leave for all employees-and is urging the General Assembly to pass an "earned leave" bill guaranteeing that right. (See above photo)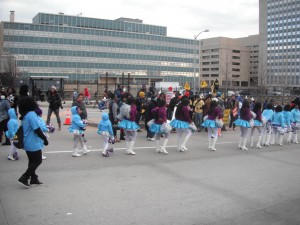 "It is inhumane to deprive ordinary people (basic) healthcare and we are here to march in solidarity with Dr. King-who frequently talked about reforming healthcare and to prevent workers and their families from being penalized for illness," Quinlan said.
Regardless of who attended- or what issues were promoted-those in attendance enjoyed two hours of music, hot food, and a motorcade that included a local woman joyfully riding in a light-blue corvette with the top down.
The parade took place in the aftermath of riots following the Ferguson decision and the tragic death of Eric Garner at the hands of NYC police officers. Baltimore's march proved that people from different backgrounds could come together to celebrate Dr. Martin Luther King Jr.'s legacy-and his commitment to non-violence.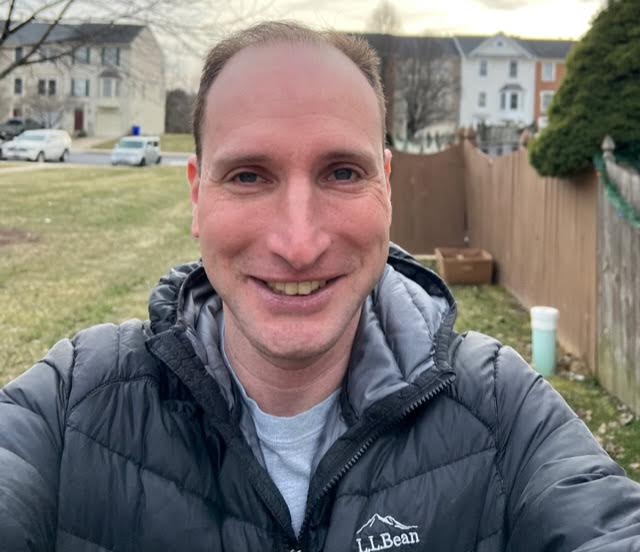 Bryan is an award-winning political journalist who has extensive experience covering Congress and Maryland state government.
His work includes coverage of the election of Donald Trump, the confirmation hearings of Supreme Court Justice Brett Kavanaugh and attorneys general William Barr and Jeff Sessions-as well as that of the Maryland General Assembly, Gov. Larry Hogan, and the COVID-19 pandemic.
Bryan has broken stories involving athletic and sexual assault scandals with the Baltimore Post-Examiner.
His original UMBC investigation gained international attention, was featured in People Magazine and he was interviewed by ABC's "Good Morning America" and local radio stations. Bryan broke subsequent stories documenting UMBC's omission of a sexual assault on their daily crime log and a federal investigation related to the university's handling of an alleged sexual assault.