Did identity politics hijack RFK's message?
WASHINGTON — When Robert Francis Kennedy was fighting for the little guy, identity politics was not considered part of the equation.
Fifty years after his death, identity politics has become the core of many Democratic campaigns.
But has identity politics — the tendency of voters to align more closely with a particular racial, religious, ethnic, social, sexual or cultural group rather than closely identifying with a traditional political party — weakened the Democratic Party? And if so, can it recover?
During Hillary Clinton's unsuccessful 2016 presidential bid former Secretary of State Madeleine Albright told New Hampshire voters at a rally ahead of the state's crucial primary: "There's a special place in hell for women who don't help each other!"
Nine months later, President Barack Obama told the Congressional Black Caucus gala that he would "consider it a personal insult" if African-American voters did not enthusiastically support Clinton.
RFK is remembered for his staunch support of civil rights and for reaching out to black voters. His appeal to Italian-American tradesmen in New York City and Polish-American factory workers in Gary, Ind., and Milwaukee helped keep the New Deal Coalition intact.
RFK toured Appalachia to highlight the poverty in the region. He pitched largely the same message to whites in coal mining towns that he did to blacks in Chicago, Harlem, Indianapolis and Detroit.
What has happened since 1968? Has the Democratic Party's message changed?
"The identity obsession, often without a cause, that dominates many Democrats is different from the identity consciousness that motivated RFK and '60s Democrats to try to right indisputable wrongs, such as housing, educational and public policy discrimination," said Richard Vatz, a professor of political persuasion at Towson University in Maryland.
Vatz said: "The Democratic Party lacks consensual leaders and has no articulable foreign policy to speak of and no domestic policy to speak of, outside of increasing government spending to create false equity."
He added: "Bobby Kennedy had fewer conservative reflexes than brother John and more than brother Ted. His reputed brilliant strategy in the Cuban Missile Crisis may have saved the world from catastrophe."
Tom DeLuca, a professor of political science at Fordham University in New York City, said the increase in women and minorities voting, seeking office and engaging in activism is often mischaracterized.
"That can be sometimes construed as identity politics when it's still really a basic struggle for rights," he said.
DeLuca said some Democrats are "running based on their ethnic or racial background" but explained that has often been the case in American politics.
"Is that any different than it would have been years ago when New York City used to balance its mayoral tickets between an Irish person, a Jewish person and an Italian? It wasn't thought of as identity politics then."
Former Maryland Gov. Parris Glendening (D) said identity politics has become bipartisan.
"It's not just the Democratic Party, it's the nature of politics today. The Republican Party is every bit as identity bankrupt," he said, citing as an example "silos for different voters."
Glendening said identity politics is counterproductive.
"It doesn't make any difference whether you're white in West Virginia or black in Baltimore; you have the exact same fears and concerns," he said. "Can you keep your house? Can you keep your job? Will you have a pension?"
When asked if he thought Sen. Bernie Sanders (I-Vt.) more effectively espoused those sentiments than Hillary Clinton in his long-shot bid for the Democratic presidential nomination, Glendening said: "I do."
This article is republished with permission from Talk Media News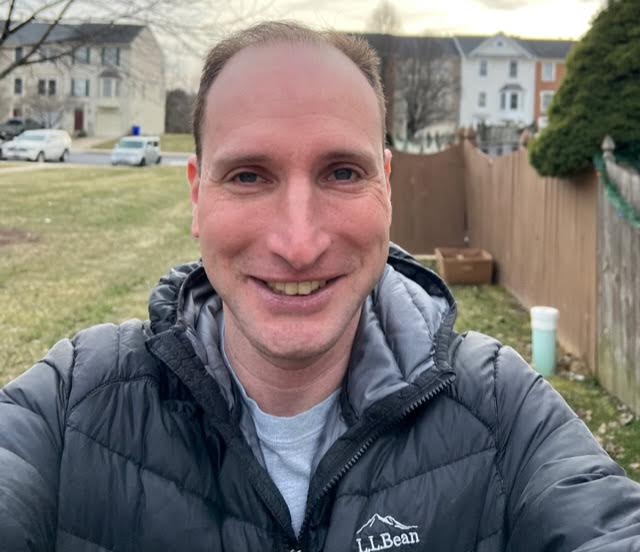 Bryan is an award-winning political journalist who has extensive experience covering Congress and Maryland state government.
His work includes coverage of the election of Donald Trump, the confirmation hearings of Supreme Court Justice Brett Kavanaugh and attorneys general William Barr and Jeff Sessions-as well as that of the Maryland General Assembly, Gov. Larry Hogan, and the COVID-19 pandemic.
Bryan has broken stories involving athletic and sexual assault scandals with the Baltimore Post-Examiner.
His original UMBC investigation gained international attention, was featured in People Magazine and he was interviewed by ABC's "Good Morning America" and local radio stations. Bryan broke subsequent stories documenting UMBC's omission of a sexual assault on their daily crime log and a federal investigation related to the university's handling of an alleged sexual assault.