Looking at the NFL Playoffs
Top photo of Rams OT Andrew Whitworth by Claudia Gestro
With the close of the regular season, we can finally turn our attention to the NFL playoffs. If this season has shown anything, there does not seem to be a team that jumps out as truly dominant. Even the two top seeded teams, the Green Bay Packers and Tennessee Titans, are not without enough flaws to not make it completely shocking for either to lose early.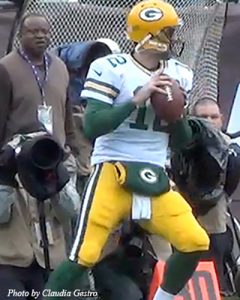 Last year's Super Bowl contenders, Tampa Bay and Kansas City, are not as imposing as a year ago. There is far more parody among the fourteen teams in the playoffs with perhaps one or two exceptions. Throw in a few injuries and try figuring out how well some players perform who are coming off extended injury absences and you get a harder than usual playoffs to predict.
AFC
The big mystery here is top seed Tennessee getting injured star running back Derrick Henry back. Given they have a week off for rest, they will have a good idea of exactly what Henry can do and plan accordingly while the other teams in the postseason play this week. A healthy Henry will have fresh legs and provide the Titans with the ability to return to their ground and pound formula that was clicking before Henry went down. In the playoffs, any team that can run the ball on tired teams can impose their will and win big.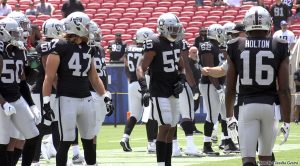 Las Vegas vs. Cincinnati: The Bengals would seem to have the advantage with a home game in a cold outdoor environment. Joe Burrow to Ja'Mar Chase is a lethal combination and should keep Raider defensive backs awake all week. Defensively, Cincinnati has the advantage as well. This could be a blowout.
However, the Raiders have dealt with a ton of adversity all season and seem to love playing for their interim coach, Rich Bisaccia. A deep playoff run might make it difficult for Owner Mark Davis to seek a big-name coach who will want to put his own stamp on the team.
In the end, I see a Raider team that runs out of gas after having to fight so hard just to get into the playoffs. Cincinnati pulls away in the fourth quarter and wins 33-21.
New England vs. Buffalo: This will be their third meeting this season. Another cold weather game pitting two teams that know each other very well. The key will be who can establish an early lead. New England's biggest weakness is their rookie quarterback, Mac Jones, who struggles when having to play from behind. Doing so in January's Buffalo weather will be even more challenging.
Buffalo is the more experienced playoff team since this is the first post Tom Brady Patriot squad in the playoffs. Buffalo's talent should prevail in a tight game. However, the longer the Patriots remain in the game, the greater the pressure will be on a Bills team many picked for the Super Bowl at the start of the season. Tight games in the playoffs are usually won by the team with the better quarterback which is why I will pick Buffalo to take this game 26-21.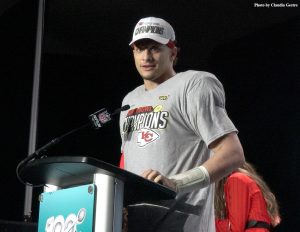 Pittsburgh vs. Kansas City: Pittsburgh showed they were not ready to die an ugly death and miss the playoffs in Ben Roethlisberger's final season. Their reward is a first-round playoff game in Kansas City where the Chiefs will be looking for their third straight trip to the Super Bowl.
If there is going to be a blowout in the first round of the AFC playoffs, this will be it. The Steelers essentially have already played two playoff games given the final weeks of the regular season were win or forget moving on. Kansas City will be ready for Pittsburgh and come out fast and not let up until Big Ben and the Steelers realize their prize was just squeaking into the postseason. Kansas City cruises 44-16.
NFC
All roads to the Super Bowl run through top seed Green Bay this year. They couldn't ask for a better playoff scenario. The week off will do Aaron Rogers and his toe, as well as some other dinged up players, a lot of good while the remaining six NFC teams beat up on one another.
There are also enough serious flaws with each of the other NFC playoff teams that whoever gets to travel to Green Bay for a playoff game on the frozen tundra will be at a huge disadvantage. If ever there was a year where Green Bay cruises into the Super Bowl, this is it.
Philadelphia vs. Tampa Bay: This is just what the Bucs need for their first-round game. A year ago, they were on a late season roll and were in great shape to play an extra playoff game. This year is much different. Tom Brady is healthy, but his wide receiving corps is not. His top three wideouts are not available this year and in their place is a group that does not strike fear into opponents. Also gone is running back Leonard Fournette to pound the ball. On the bright side, Brady has a healthy Gronk and an Eagles squad that somehow managed enough of a late season run to reach the playoffs.
Like Pittsburgh vs. Kansas City, this game has all the markings of a blowout. The Bucs will want to take care of business in the manner befitting the defending champions. If all goes to plan, Brady, Gronk, and others will get to enjoy the fourth quarter from the bench after scorching the Eagles early. Buccaneers win easily 38-24.
San Francisco vs. Dallas: The question here is which version of these two Jekyll and Hyde teams show up? A few weeks back, I picked Dallas to take the NFC crown and then they were hit with the injury bug on offense. Still, they have a scary good defense, and someone once said defense wins championships. There will be a ton of pressure on the Cowboys to go far in the playoffs. So much so, a first-round loss could result in the firing of head coach Mike McCarthy.
San Francisco has been a frustrating team this season. As soon as people start writing how great they look, they turn around and remind us how ugly they can be. Considering they seem to be on a mini roll heading into the playoffs, they could be this year's Buccaneers. However, since they are not led by Tom Brady and seem to lack anyone who holds players accountable, I think they will disappoint their fans. Dallas in a tight game 26-23.
Arizona vs. Los Angeles: Earlier this year, I mentioned how the Cardinals will want home field advantage more than any other team considering they are new to the playoffs. Well, they proved me wrong by stinking up the joint on home games while nearly going undefeated on the road. They have the luxury of playing a divisional opponent they are well familiar with so for at least a week, the postseason should not feel overwhelming.
A lot is riding on this Rams squad. This year's Super Bowl is being played in their stadium and ownership has invested heavily in a group of stars to win the Lombardi Trophy. The problem is, despite their star power, they struggled early this year. However, their late season run resulted in a division title and I see this bunch ready to make a deep playoff push. The Rams will take care of business in the first round and beat the Cardinals 37-26.
Present Super Bowl Prediction
I will go with Green Bay in the NFC, despite my hatred for Aaron Rogers. How much do I loathe the man? Enough to where if his team plays Los Angeles or Dallas, I will actually root for them to beat the Packers, something I never thought I would do.
In the AFC, I have a gut feeling Kansas City is ready to show their conference they are still the best. Their early season struggles seem behind them, and they have learned they do not have to rely on just their offense to win games.
Now all that is left is for you to grab a bowl of chips and your favorite cold drink and watch round one of the NFL playoffs.

James Moore is a life long resident of California and retired school teacher with 30 years in public education. Jim earned his BA in History from CSU Chico in 1981 and his MA in Education from Azusa Pacific University in 1994. He is the author of Teaching The Teacher: Lessons Learned From Teaching and currently runs his own personal training business, In Home Jim, in Hemet, CA. Jim's writings are often the end result of his thoughts mulled over while riding his bike for hours on end.