Hogan draws line for legislators on next year's budget
By Len Lazarick
Len@MarylandReporter.com
In an unusual preview of next year's budget not due for weeks, Gov. Larry Hogan drew the line for legislators already planning to spend more money than he wants.
Hogan said he will spend every dollar the law forces him to do through legislative mandates and formulas, but he won't spend any more even if the legislature tries to force him by "fencing off" extra spending, much as they did on $68 million in school aid last year.
"Fencing off money will not work," Hogan assured legislators. "We'll be happy to hold onto the money and build up our reserves," since the unspent money goes to the bottom line.
Hogan also said he will seek $400 million in "modest and reasonable tax cuts" that will improve the economy and provide relief to as many as a million Marylanders, especially "struggling Maryland families, retirees and small business owners."
But he said he will not again attempt to roll back the gasoline tax hikes as he did last year when lawmakers shot down the proposal.
He said he will propose a $17.1 billion general fund budget, with a rainy day fund of $1.1 billion, setting aside $250 million more than the 5% required, and a budget surplus of $440 million, much larger than what the legislature has typically provided in recent years.
No BRFA this year
Because he is fully funding all mandates and offering a structurally balanced budget, Hogan will not be sponsoring what has become a standard tool of governors' budgets — an omnibus bill known as the Budget Reconciliation and Financing Act, BRFA for short, that adjusts spending mandates and formulas to balance the budget.
The House made 43 amendments to the BRFA proposed by Hogan, and the Senate made 23 changes
By not having a BRFA, the legislature will be restricted to cutting the governor's budget as the Maryland Constitution intends. Any additional spending must be passed as separate legislation with a separate source of funding.
Hogan said he will propose legislation that automatically reduces spending mandates when "revenues don't keep pace."
(For background on how spending mandates came to be and what can be done to fix them, this reporter did a 2009 research study for the Free State Foundation.)
In one breath, Hogan decried "eight years of fiscal irresponsibility" by the Democratic governor and legislature that "cannot be solved in 12 months."
But then he said his new budget "we hope will set the stage for bipartisanship, cooperation and fiscal restraint."
Democrats mock plan, progressive think-tank skeptical
Hogan offered few specifics on most aspects of the fiscal 2017 budget. The lack of specifics was mocked by the Maryland Democratic Party and drew skepticism from a progressive oriented think tank.
Patrick Murray, executive director of the state Democratic Party, said:
"Last year, Governor Hogan made deep cuts to public education, the state workforce, and services for the developmentally disabled, and raised college tuition. 'Mandate relief' is Hogan-speak for 'larger class sizes' or 'higher tuition bills.' In the absence of a real plan that the public can consider, the Governor is just making noise."
"The governor's remarks today were short on details and left out key pieces of the puzzle," said Benjamin Orr, director of the Maryland Center for Public Policy. "What Marylanders should be paying attention to is what services and programs they will lose under the governor's proposals. Gov. Hogan promised a significant tax cut while also pledging to increase spending on roads and schools, but didn't say where the money will come from."
According to Orr, the reported cost over five years of the tax cuts is equivalent to about $80 million a year, more than all state funding for local health departments.
"Because, as the governor pointed out, less than 20 percent of spending is discretionary, there is a very short list of options where those cuts can come from, including higher education, public safety, hospitals and other health services, and juvenile services," Orr said in a statement.
He pointed out that the governor's $17.1 billion budget proposal for fiscal would be about $484 million less than what the Spending Affordability Committee recommended and $236 million below what the Department of Legislative Services said is needed to maintain current service levels.
No mention of employee raises
Hogan made no mention of state employees and the $1,200 across-the-board pay raises they have been seeking, though a couple of his Facebook postings did. AFSCME Maryland, which has complained about the Hogan's administration failure to negotiate, gave its members a minimal update on Monday, saying "the Hogan Administration only offered a step increase if employees gave up sick leave & overtime rights when we're forced to work overtime."
In response to Hogan's Facebook postings about the press conference on the budget proposal, at least two correctional officers complained that Hogan was "screwing us" much as Gov. O'Malley did. Hogan or his social media surrogate responded: "Someone apparently lied to you. We are not proposing taking anything from you and we are giving you raises."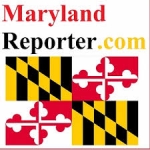 MarylandReporter.com is a daily news website produced by journalists committed to making state government as open, transparent, accountable and responsive as possible – in deed, not just in promise. We believe the people who pay for this government are entitled to have their money spent in an efficient and effective way, and that they are entitled to keep as much of their hard-earned dollars as they possibly can.