Biden eulogizes McCain: 'I always thought of John as a brother'
WASHINGTON — In a speech eulogizing Sen. John McCain on Thursday, former Vice President Joe Biden reminisced on the closeness of his nearly five-decade friendship with the late senator.
"The way I look at it, the way I thought about it was that I always thought of John as a brother," Biden said at a memorial service for McCain at the North Phoenix Baptist Church. "We had a hell of a lot of family fights. We go back a long way."
Biden went on to say: "All politics is personal. It's all about trust. I trusted John with my life and I would think he would trust me with his."
Biden, a Democrat, and McCain, a Republican, first became friends in the 1970s when McCain served as Navy liaison to the Senate. Biden was elected as the Democratic senator from Delaware in November 1972. The friendship grew closer when McCain joined Biden as a member of the upper chamber in January 1987, after serving in the House of Representatives. The two often traveled together overseas during the 22 years they concurrently served in the Senate.
Twenty-four sitting U.S. senators, four former senators, and former Vice President Dan Quayle (R) were included among the attendees.
Thursday afternoon McCain's body will be flown to Joint Base Andrews near Washington, D.C.
McCain will lie in state in the U.S. Capitol Rotunda on Friday. A restricted funeral service will be held Saturday at the National Cathedral in Washington, D.C.
McCain will buried in a private ceremony at the U.S. Naval Academy in Annapolis, Md. on Sunday.
McCain died Saturday of complications related to brain cancer. He would have turned 82 on Wednesday.
McCain was diagnosed with glioblastoma in July 2017. Glioblastoma is an aggressive cancer that forms in the brain or spinal cord. Biden's eldest son, Beau, died of a similar type of cancer in 2015 at the age of 46.
Biden sounded somber and choked up several times during the speech. He assured McCain's family that their grief eventually would subside. Biden recalled the grief he experienced in 1972 when his first wife and the couple's daughter were killed in a car accident.
McCain served in the upper chamber for more than 30 years. He was the Republican nominee for president in 2008.
McCain is a decorated Vietnam Veteran and former prisoner of war.
This article is republished with permission from Talk Media News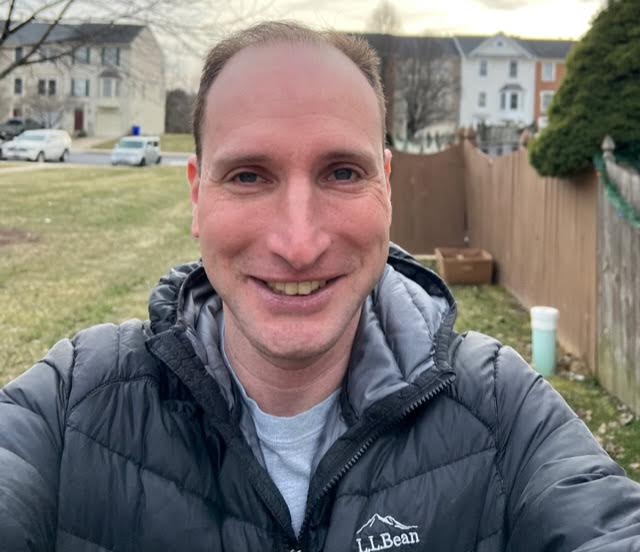 Bryan is an award-winning political journalist who has extensive experience covering Congress and Maryland state government.
His work includes coverage of the election of Donald Trump, the confirmation hearings of Supreme Court Justice Brett Kavanaugh and attorneys general William Barr and Jeff Sessions-as well as that of the Maryland General Assembly, Gov. Larry Hogan, and the COVID-19 pandemic.
Bryan has broken stories involving athletic and sexual assault scandals with the Baltimore Post-Examiner.
His original UMBC investigation gained international attention, was featured in People Magazine and he was interviewed by ABC's "Good Morning America" and local radio stations. Bryan broke subsequent stories documenting UMBC's omission of a sexual assault on their daily crime log and a federal investigation related to the university's handling of an alleged sexual assault.