Baltimore's Artscape brings out thousands of fans
One of America's largest free arts festival brought in thousands of fans July 20 -22  to Baltimore's 31st annual Artscape.
The festival features more than 150 artists, fashion designers craft specialists, visual art exhibits and exhibitions, outdoor sculptures, photography and the Janet & Walter Sondheim Prize – plus some great concerts on outdoor stages.
It ends Sunday.  Catch the last day and enjoy some great  dancers, opera singers, theater, film, experimental music and the Baltimore Symphony Orchestra.
Lots of family events such as hands-on projects, demonstrations, competitions, children's entertainers and street theater; and taste some of the best international food and beverages.
And the best thing about Artscape's is its economic impact on Baltimore City, which comes to $25.97 million. For ticket information visit Artscape website.
Check out photographer Billl Hughe's amazing shots.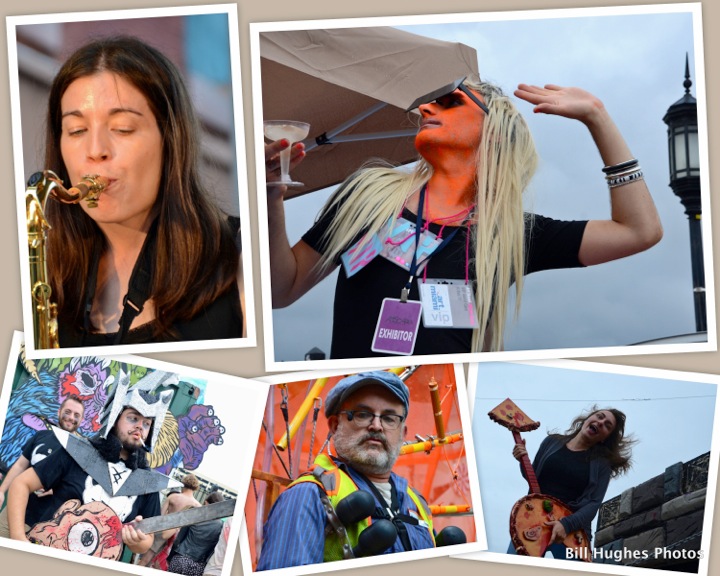 Timothy W. Maier is the founder of Baltimore Post-Examiner LLC, which runs the Baltimore and Los Angles Post-Examiner websites. He started out writing music, fiction and poetry and then turned to news writing where he spent the past three decades at news organizations in Wisconsin, Maryland and Washington, D.C. More recently he was the managing editor at the Baltimore Examiner. He now spends time with his family, dogs, and his guitar.