Gambling laws in the US vary wildly from state to state
The emergence of online casinos have added to the complexity
In Maryland, many gamblers have exploited a legal loophole to gamble online
The US's regulated gambling industry is worth at least $38bn
President Trump's official stance on gambling is yet to be revealed
Gambling in the US is a complex affair. Aside from the gambling mega-casinos in Las Vegas and Atlantic City, the rest of the country is largely inconsistent when it comes to legislation – ranging from outright blanket bans on any form of gambling to ruling that only certain games are permitted, and allowing some Native American groups to run casinos but not other enterprises.
Trump himself was once a casino magnate, leading many people to believe that he will dedicate some resources to the industry. Sheldon Adelson the founder, chairman and chief executive officer of Las Vegas Sands Corporation Many, is one of Trump's biggest donors, he is clearly in support of the casino industry, however, he has spoken out against online casino many times in the past, so while land-based casinos could be expected to thrive, online casinos unlikely make any progress whatsoever. We are now waiting for Trump's official stance on gambling, and whether it will mean a federal ruling on its legality – clarifying the points of certainty and eliminating the grey areas that have so far prevailed.
Lining up other states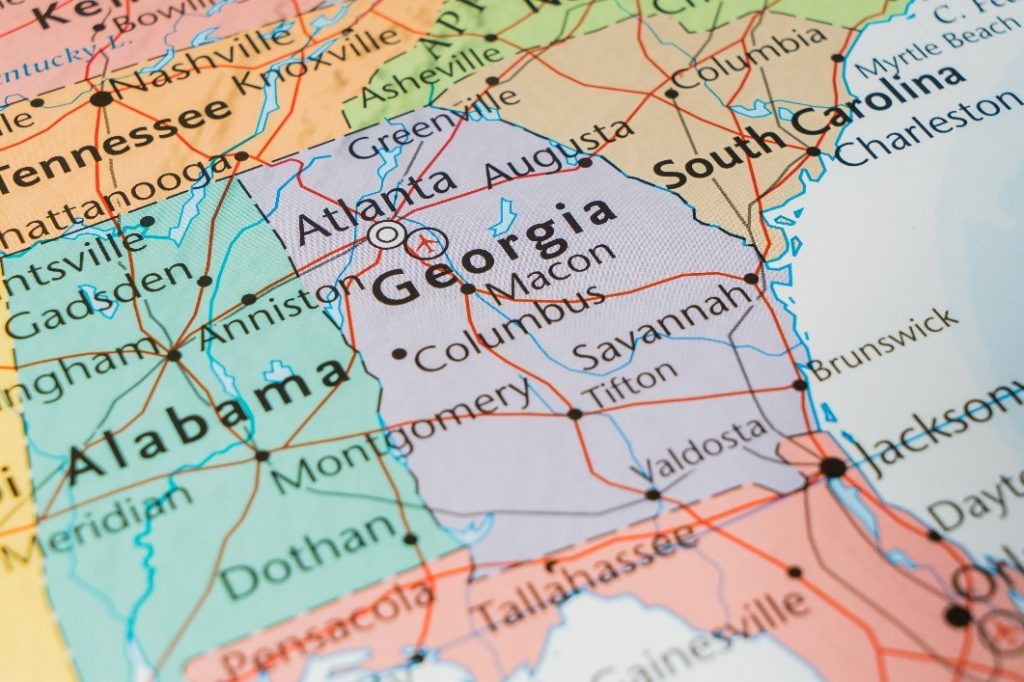 Some of the gambling laws governing the practice in the US go back half a century, which seems outdated where it concerns online gambling, which has only really risen to prominence in the past 10 years.
The disparity in laws from one state to another can be problematic for gamblers and tourists, as the laws vary so greatly. For example, in New Jersey, famously the home of Atlantic City, pretty much all forms of gambling, including visiting online casinos and poker rooms, are completely legal – so there's no chance of an average Joe being arrested for enjoying a game of craps or poker with friends. However, in Utah, even wagers between friends are completely banned and will be upheld by the law, and even tribal groups, who often have much wider freedom when it comes to running licensed casinos in other states, aren't allowed to operate casinos in the state.
The Maryland conundrum
Maryland is equally as confusing. While gamblers can happily visit a casino in the state, play the lottery or bet on pari-mutual horseracing, gambling online is illegal. However, the reality is that it's pretty easy to access a website that's perfectly legal in New Jersey with the help of some clever VPN software. Therefore, it would naïve to believe that crafty gamblers in Maryland aren't gambling online. Either way, the law usually prosecutes the party that is accepting the bets, so many see this as a loophole to gamble online, even if online gambling isn't legal in their state.
Online casinos began to enter the US market in the 2000s but were soon forced out by Congress back in 2006, when a crackdown on online gambling led to forced withdrawal for many online gambling operators. But by 2011, New Jersey had voted in favor of allowing online gambling to take place by a majority of 29-5. Shortly after in 2013, Nevada allowed 888 Casino to become the first fully independent online gambling company to operate without attachment to another licensed body. This yo-yo approach to an online gambling website that played by the law, and showed it could operate a responsible model, just goes to show just how unpredictable the current system is, and how quickly the situation can change for businesses in the gambling industry.
The big reality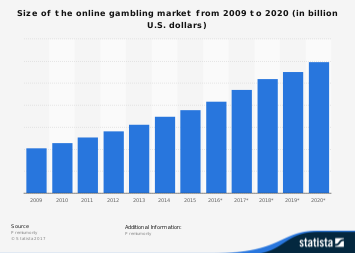 Figures as high as $400 billion have been mentioned when it comes to the size and scope of the US gambling industry, which is quite incredible compared to the official figure of $38 billion that is currently regulated, and more importantly, taxed. It seems that the back street bookie is still alive and well in America, and the money being made from black market gambling could well be the tipping point that sees gambling fully legalized across the country.
Gambling is slowly but surely starting to shake its connections with criminal groups, becoming much more commercial and mainstream. Online poker is one example where celebrity-filled tournaments are doing a lot for the casino industry's image, and there are certainly lots of success stories from other parts of the world where a regulated gaming industry has created big tax revenues.
The rewards of online casinos
One only has to look at how online casinos have taken the UK by storm to see the potential revenue they could deliver in the US. In the UK they're the biggest sector in gambling, generating £4.5 billion in revenue, and comprising 33% of the gambling industry, according to the Gambling Commission. This is primarily thanks to online operators providing an experience that increasingly replicates the real thing, offering players high-quality games and the chance to interact with other players and dealers in real time. The success of online casinos in the UK suggests any relaxation in gambling laws will be tapping into an area of huge demand in the US, where the size of the market is already expecting to grow as it is.
Fuel has been added to the fire surrounding the Philadelphia online gambling debate, in an interesting development, they are claiming that they should be earning tax from online gaming revenue that they can prove is taking place both in the city limits and within the state of Pennsylvania. If other cities, counties and even states begin to see the revenue potential of existing gambling that they only need to gain control over, then there could be a lot of pressure at both government levels.
So, is gambling the future?
From now, it's a bit of a waiting game. As we know, president Trump is tied up with more pressing matters regarding North Korea, as well as doing everything in his power to destroy his approval rating. There are definitely plenty of people willing to support the idea of legalized gambling, both online and land-based, across the US. On the other hands, there are detractors in conservative areas and representatives from tribal groups who fear that online gambling could damage profits at Native American casinos.
With mounting pressure from entire cities and now sports teams who are willing to get behind gambling, we'll certainly come across this topic again in the not too distant future as the question comes full circle.